How to unblock Hulu with SmartDNS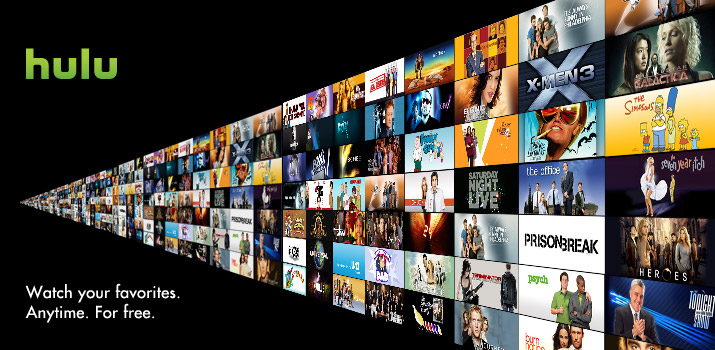 Hulu should not need no introduction. It is one of the best known VOD sites in the world. Every single day people all over the world look for ways to unblock Hulu outside US and ask Google "How to unlock Hulu?" or "How to watch Hulu?" abroad. In most cases, the answer they are left with is VPN (US VPN to be precise) or some sort of proxy. HideIPVPN has a better option for you! Not that long ago we have lunched brand new service, called SmartDNS. In the past we were, as others recommending VPN (through our VPN servers in US) as a best way to access Hulu from outside USA. But as much as we like and recommend VPN for general use, especially if privacy and anonymity are the things you are after, VPN is not perfect.
Drawbacks of VPN are especially visible where video streaming is concerned. Due to technology behind VPN even users with very fast broadband can see big drops in connections speed. Secret here is to use VPN provider that  gives access to at least few servers in each country (as we do) and test them all for speed. Even though such servers are very fast your data travel to/form them via very different routes. In this post you can find out a bit more about "How fast are VPN servers?"
Now, back to Smart DNS. It is quite new idea and implemented by HideIPVPN only recently. SmartDNS is using specially configured DNS servers in order to re-route parts of your traffic via proxy servers in desired country. SmartDNS offers no anonymity, no encryption or any other feature that will increase your safety in the internet as VPN does (click to read about VPN vs. SmartDNS) but because only small bits of your traffic are actually routed via additional servers (enough to unlock access to HULU) you will see no drops in connection speed.
SmartDNS is highly recommended for those of you looking for best and easiest way to unlock Hulu streaming. One time setup, no limitations, no commitment, can be used on different systems and devices! If you are not sure if you want it let us convince you with this: try SmartDNS Free for 7 days & check out tutorials about SmartDNS setup – really simple!