Unblock more VOD in UK – SmartDNS is awesome!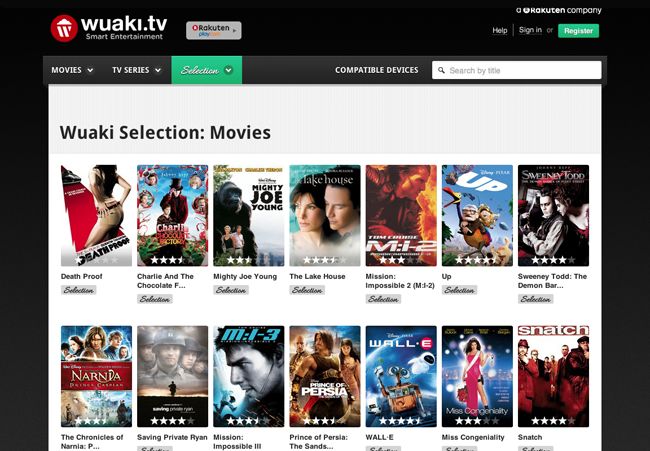 Only last week we have unlocked for you NowTv. Sky's Premium VOD service. We know, that a lot of you are interested in unlocking UK Premium VOD services. With that in mind we are doing our best to fulfil your needs. Additional layer of security and anonymity provided VPN services gets more and more popular in UK with every single day. UK ISP's are not very trustworthy, especially in the lights of PRISM, NSA & GCHQ scandal. People in UK are more aware of dangers in the Internet. Number of identity theft in UK is growing. As we said at the same time term VPN is more and more recognizable. UK Internet users are also travelling a lot. At the same time, they do not wish to loose access to their favourite video and music services like Netflix, LoveFilm, NowTV and "wacky TV" – Wuaki UK. With all your video streaming needs top VPN provider – HideIPVPN has lunched in May brand new service, intelligent DNS called Smart DNS.
Unlike VPN, SmartDNS is devoted to streaming of all types of media. It is fast, it does not restrict your internet bandwidth as does VPN in some cases. It is perfect for watching Full HD and 3D content on-line.
Right now you can unblock more content with SmartDNS. Wuaki TV is the brand new add on to our Smart DNS UK. Wuaki started to operate in Spain back in 2011 and this year it has arrived to UK.
Wuaki tries to be different form other VOD providers but we find it to be very similar to LoveFilm UK (owned by Amazon). It offers two types of watching experience. First, like LoveFilm you can rent movies online. Depending on the title you will be charged different amount of money. Second plan, called "Selection" will set you back£4.99 per month. Selection of movies and TV shows available to watch with this subscription changes every 7 days. And here is the catch how unlocked Wuaki TV is different form other VOD providers.
From what we read about the service movies and shows presented in "Selection" section are picked by people not by computers. With this in mind Wuaki hopes to help those of you who are visiting such sites without certain idea of what to watch.
As you may know, Netflix is quite good example. Sometimes it takes a lot of time to make up once mind about what to watch. The bigger selection the bigger the problem. Wuaki hopes that with their propositions it will be easier for us to find something to relax in fron to of LCD screen.
Are they right? Are they wrong? You are the one who can decide. As with other services of this kind they give you first month free!