Thanksgiving and Black Friday sale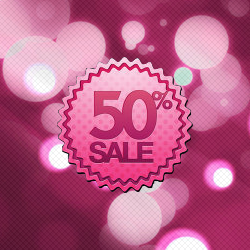 "Good things come to those who wait" :-). We seem to repeat this phrase from time to time. But please note, that only when we have something very special for you! 
Today is no different. We know that many of you keep searching for cheap VPN or Smart DNS in order to hide IP address, unlock Netflix or Hulu during holidays abroad, get more privacy and freedom in the internet. With that in mind we have prepared this new Thanksgiving & Black Friday promotion.
From today, Thanksgiving Thursday, till 02.12 Monday, you will be able to get any of our VPN and SmartDNS with 50% discount!

Only now our VPN & SmartDNS is half – price!
Follow links above, choose VPN or Smart DNS plan that best suits your need, and use this "BlackFriday2013" code to save money!
Join us at Facebook or Google Plus to get access to latest news and promotions!