HideIPVPN Christmas & New Year promotion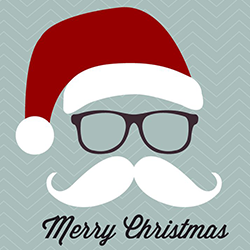 Christmas and New Year are almost here. For some of you this means snow outside, for some plenty of sun and beautiful weather. But one thing is true for all of you regardless of your geographical location. You can all enjoy increased privacy in the internet and fully unlocked access to all your favourite sites like Netflix, Hulu, BBC iPlayer and many, many more. All thanks to the best VPN and SmartDNS offered by HideIPVPN. 2013 has been a year of big changes for HideIPVPN service and internet users around the globe. Until now, our customers were able to benefit form VPN technology, hide IP address, get anonymous in the internet, unblock access to restricted services, change local IP to one from different county like USA or UK. We've had PRISM scandal, breaches of privacy and anonymity of people around world performed by intelligence agencies or recent battue done by lawyers against RedTube users. This was not a boring year.
It was exciting time for our service and our customers. We have introduced great VPN applications for Windows PC and Mac OSX that allow you, daily to use VPN in more pleasurable way. Also in May, we have introduced brand new service for video and music streaming from blocked sites called Smart DNS. Now you can unlock US & UK VOD sites almost on any device you want! We knew it will be very popular with our users and with that in mind we gave you option to use it as solo service, but we have also included it in our VPN packages AT NO EXTRA COST!
Merry Christmas and Happy New Year from HideIPVPN Team!
Let us take this opportunity and wish you truly Merry Christmas, lots of love, happiness. May the coming 2014 be peaceful and full of joy. We will be here for you whenever you need privacy, anonymity or pure entertainment.
We could not wish ourselves better customer or rather Friends than you!
Save money with VPN & SmartDNS winter promo!
Since this is time of great promotions and sales, et us join in with our own promo so that you can save money this winter on your VPN and SmartDNS purchase.
From 16.12.2013 till 02.01.2014 ALL our VPN and SmartDNS packages are 30% cheaper.
Choose any VPN or SmartDNS package, on any billing cycle and enjoy 30% off on your first payment! Use the code "XMAS14"!
Again, from all us, Merry Christmas and Happy New Year!