This Christmas unlock US & UK sites for free!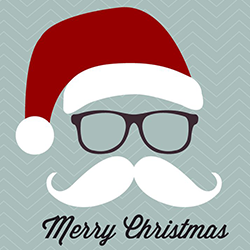 Christmas are only 7 days away, so we thought it might be worth to remind you about VPN, SmartDNS, unlocking Netflix, Hulu, BBC iPlayer, privacy, hiding IP…. and doing it with either great price or totally free. Let's be hones, we all love promotions, but we love freebies even more!

Take care of your privacy with VPN
On Monday, in  post about our Christmas VPN promotion we have reminded you about scandals involving privacy of internet users that has happened in 2013. Bad news are, that in 2014 you can only expect an increase of "spying" activity done by world governments and big private corporations. Your data, identity, activity in the internet (most of which need your IP address) will be primary target. This is why it is worth to try and test VPN different solutions to make sure your privacy will stay intact!
Unlock Netflix, Hulu, iPlayer, Crackle, HBO and more with SmartDNS
Beside privacy functions that we have mentioned above – VPN will hide IP and encrypt your data in order to offer you more privacy and anonymity – VPN has been used for one more thing. With VPN you can replace your local IP and change it with IP address from USA or UK. This way you and your device will be recognizes as connecting to the internet from country where VPN is located. For years people have used this technique to get US Netflix outside of USA. To unblock British TV in Spain during holidays, etc.
In May this year we have introduced brand new service with solely such purpose. It is called Smart DNS. It will not hide your IP, but it is capable of dynamic traffic rerouteing so that all your internet works as normal but sites that would not work in your location will open without any problems. Unlike VPN SmartDNS works on almost any device!
Use SmartDNS free during Christmas – unlock Netflix, Hulu and more!
We would like to take this opportunity and remind you all, that before you commit your money to our service we give you chance of testing it without any further commitment. Go to our VPN Home page and click "Try VPN for Free" or "Try SmartDNS for free". In first case you will be able to test all our VPN servers and protocols for 3h. In second case, we give you whole 7 days of Free use of our Premium SmartDNS. This means that this Christmas you can first test services any way you like, to make sure you know what we offer and after that, you can commit to any of our plans with 30% off Christmas promotion, we have mentioned at the beginning.