More Free VPN – more contests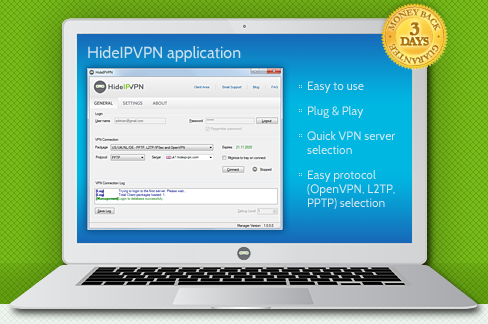 We know how you all like our small "games" at Facebook where you can win Free VPN access. With that in mind we have been working hard so that we could do this more frequently. We have now new system that will allow us to create Free VPN accounts quicker. That means you can expect more of them to come to you through our social profiles and blog.   As you know our VPN service is one of the best to use. We do not offer you 1000's of different IP's and hundreds of servers in useless locations. All this variety of IP addresses and servers comes with a price. For an average internet user it is enough if his real IP address is hidden behind VPN server, if his/her service is fast and if it guarantees access to most popular places in the net – like Hulu, Netflix, BBC, Pandora and so on.
All that is assured with VPN packages offered by HideIPVPN. Additionally we do not ask you to waste your cash on things you do not need – like above mentioned servers you will not use anyway. The same goes for our Free VPN. It is fast, it is safe and it gives you exactly what you need – and the best thing is… it is Free!
All this is great, but how can you get Free VPN – yes? Well, it is very simple.
Like our profile on Facebook and/or Google +, keep and eye on our blog and that is it. All the opportunities for winning Free VPN access will be listed (we hope quite frequently) in one of those places. All you will have to do is to read and follow instructions in those posts. In most cases we will ask for you comment or opinion on the certain subjecta. That is it!
We start today, here, on our blog. If you fancy Free VPN access tell us if you would or did recommend us to your friends (if not – why???)! We will choose coolest/nicest/most interesting comments and award them with Free VPN. Winners will get a choice of Free US/UK VPN or FREE NL VPN access for 1 month!