Review your favourite VPN provider – WIN FREE VPN!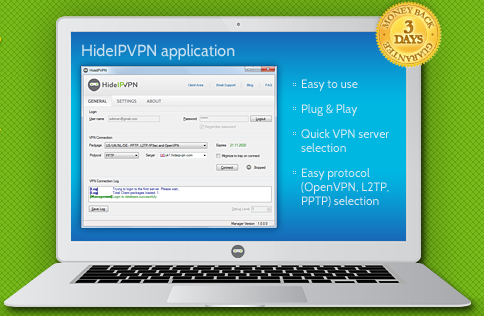 We suspect that at least some of your are here because they read about us on of the VPN review sites you find in Google. We also feel that having honest and fairly fresh reviews wrote by users is very important for VPN service like ours. This is why we would like to as for 5 minutes of your time…  Of course we realize that your time is very, very precious. Because of that we will give a little impulse in order to "pay back" for your help. We will list some VPN review sites, of course if you know any other ones, where we are listed as a provider you may use them as well. Use those links and write short (but honest!!!!) review of us, your VPN provider and our VPN service.
Once you do, please post a link to your review on or Facebook or Google+ Wall – under this post, so that we can confirm it exists. Each entry (you may write few reviews on different sites) counts separate – so the more entries you'll have the bigger chances of winning FREE VPN account of your choice!
Because we are talking about very serious task we are rising the stake here. We will award 10!!! Free VPN accounts with 6 months!!! validity. You will be able to choose from either Free US/UK VPN or Free NL VPN.
Use links below or simply Google for VPN review sites:
http://hide-ip-tools.com/hideipvpn/
http://myvpnreviews.com/hideipvpn/
http://www.vpnservices.net/hideipvpn-review/
http://www.start-vpn.com/vpn-providers/hideipvpn/hideipvpn/
http://openvpnreviews.com/hideipvpn-review/
http://bestvpnreviews.com/vpn-reviews/hideip-vpn-premium-review
http://www.bestvpnservice.com/providers/28/hideipvpn.html
http://topvpnreviews.net/best-vpn-services/hideipvpn-review
http://vpncoupons.com/article/hideipvpn-review-a-premier-vpn-service/
http://vpn-services.bestreviews.net/hideipvpn-reviews/