HowTo: iPhone PPTP VPN Setup Tutorial
1. Go to the Settings (1)
2. Go to General  (2)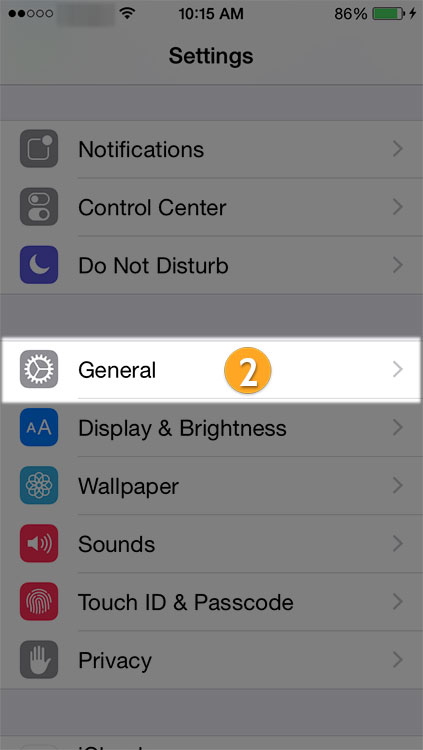 3. Scroll down and select VPN (3)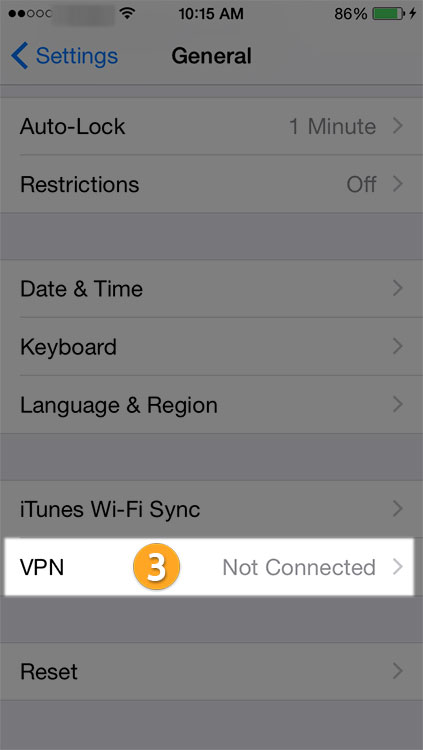 4. Click on Add VPN Configuration (4)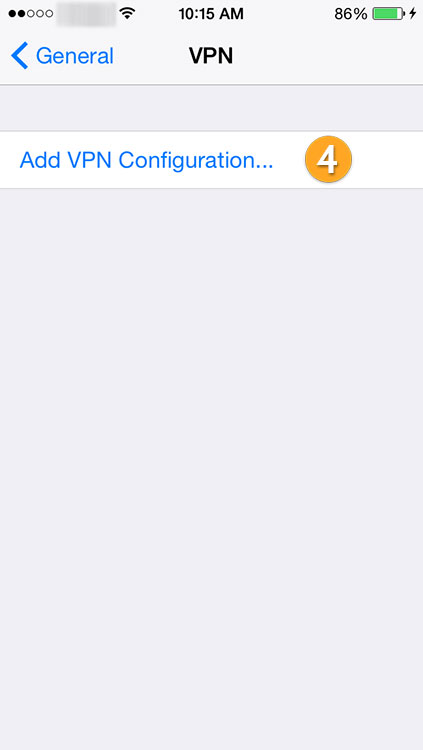 5. Select the PPTP VPN protocol at the top.
– For Description add any name you want ex:  VPN HideIPVPN US
– In the Server field type the host name or IP address of a HideIPVPN server you want to connect. (5)
– For Account enter your VPN username. (6)
– For Password enter your VPN password. (7)
– Encryption level let it "Auto".
– Enable "Send All Traffic"
– Press Save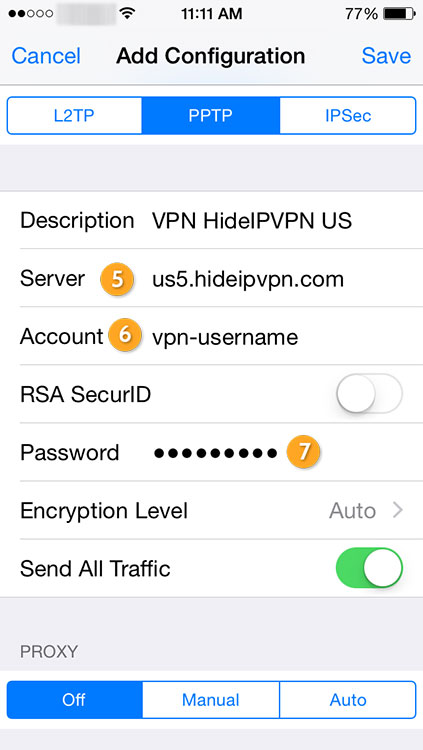 6. You can now connect to the VPN. (8)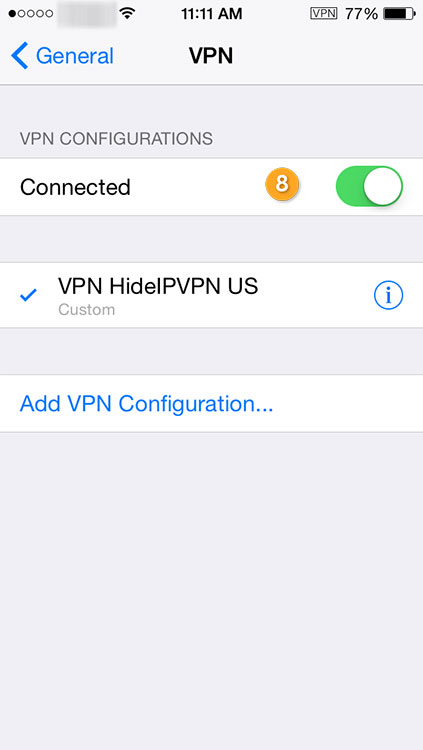 7. To Disconnect from VPN just disable VPN. (8)
8. In future to connect just go to Settings and enable/disable VPN (9)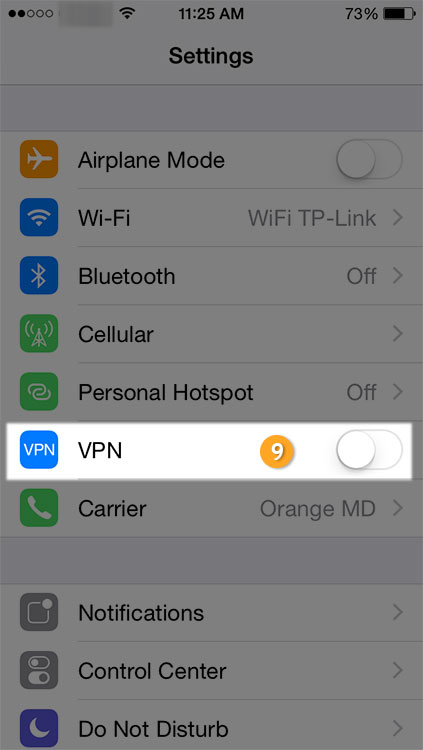 Enjoy your fast VPN!