Investigatory Powers Bill: what is it and how will it affect your privacy?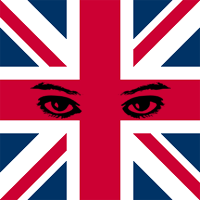 We never thought that things will turn this way. Especially when you consider we are talking about country famous for its democracy, freedom and liberty. An Investigatory Powers Bill or so called IP Bill passes into law. If you live in UK you should know what it means, how it can affect your privacy and what you can do to prevent it. 
Investigatory Powers Bill – IP Bill – what is it?
In short it is a new law that affects all Internet providers in UK and all their customers. From now on, internet providers will be required to keep a full record of every site that each of its customers have visited. In another words 100% of your browsing history will be logged and saved by a company that allows you to connect to the internet. You might say… "So, what? They did that in the past anyway". And that is correct but only to a certain point. First of all, those records (internet connection records – ICR's) will be a lot more detailed now. Second change is even bigger. To this point, in order to get certain data from your ISP, authorities needed court order. This way there was an outside, independent control over who and why gets access to such data. Not any more. Right now ISP's will have to store those for period of 1 year and make them available to the Government if asked. No more checking for specific websites and if you visit them. From now on Government will have complete knowledge of every single step you take in the Internet. And if you now say… "Ok, I am not a criminal. Only Police and similar government bodies will have access to such data.". This is where you are wrong again.
Investigatory Powers Bill – who can ask for records?
Here is (based on The Independent article) complete list of all organisations that will be in power to ask for such records:
Metropolitan Police Service
City of London Police
Police forces maintained under section 2 of the Police Act 1996
Police Service of Scotland
Police Service of Northern Ireland
British Transport Police
Ministry of Defence Police
Royal Navy Police
Royal Military Police
Royal Air Force Police
Security Service
Secret Intelligence Service
GCHQ
Ministry of Defence
Department of Health
Home Office
Ministry of Justice
National Crime Agency
HM Revenue & Customs
Department for Transport
Department for Work and Pensions
NHS trusts and foundation trusts in England that provide ambulance services
Common Services Agency for the Scottish Health Service
Competition and Markets Authority
Criminal Cases Review Commission
Department for Communities in Northern Ireland
Department for the Economy in Northern Ireland
Department of Justice in Northern Ireland
Financial Conduct Authority
Fire and rescue authorities under the Fire and Rescue Services Act 2004
Food Standards Agency
Food Standards Scotland
Gambling Commission
Gangmasters and Labour Abuse Authority
Health and Safety Executive
Independent Police Complaints Commissioner
Information Commissioner
NHS Business Services Authority
Northern Ireland Ambulance Service Health and Social Care Trust
Northern Ireland Fire and Rescue Service Board
Northern Ireland Health and Social Care Regional Business Services Organisation
Office of Communications
Office of the Police Ombudsman for Northern Ireland
Police Investigations and Review Commissioner
Scottish Ambulance Service Board
Scottish Criminal Cases Review Commission
Serious Fraud Office
Welsh Ambulance Services National Health Service Trust
Ask yourself now if you truly are OK with all those authorities having access to your browsing history. What about the risks of leak?
IP Bill – easy way to stop authorities from having those data.
If you are not OK with what was said above. If you think this is a massive breach of your anonymity, privacy and freedom here is a how to SAY NO. Get a premium VPN account. Hide your IP address from all the websites you visit. Hide all the websites you visit form your ISP and authorities! Once connected to VPN all your data are fully encrypted. The only web address that you visit for your ISP to see and log will be the one of our VPN server. Simple, elegant, safe and of course 100% legal!
HideIPVPN is an US registered company. Unlike UK and European VPN providers we are not required by law to store any connection logs. Take that under consideration when choosing your VPN service.