Shared and Dedicated IP Addresses?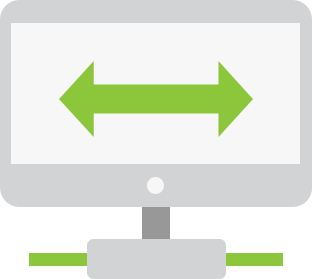 On many occasions you might have seen info regarding IP address. Sometimes it uses phrase "shared IP" in some cases "dedicated IP". What is the difference? How does it correspond with VPN? Here is our short and hopefully easy to understand explanation – what Is the Difference between Shared and Dedicated IP Addresses?
What is IP address?
Before we get to the main part we need to start with some basics. You will not be able to understand the difference between shared and dedicated IP address without knowing what is IP address?
IP address – Internet Protocol address – is a set of digits that help identify and network enabled hardware. In case of your home LAN/Wi-Fi network all IP addresses are assigned by your home router giving you internal IP address. In most cases they look like 192.168.1.XX
First three sets are a simple standard for LAN (local area network) networks. Last digit/digits are device specific. That means the at each time only one device in your network can have this specific number.
Why is that?
It is very simple – IP address is like a combination of name, surname, nickname, address, etc. It allows for specific identification of a devices (server with website or service, phone, pc, etc.)
If in your home, you wish to open a HideIPVPN website on your PC but someone else wishes to watch Netflix on a different device – router needs to know what data should be delivered to which device. Same goes with any other data exchange internal or external.
Ok… we used term "internal IP" – that is IP address that is only specific and visible inside of your own home network. Those addresses are not visible to the outside world. For external connections your whole network uses external IP address – assigned to you by your ISP – Internet Service Provider.
Your external IP address is a shared one. At the same time, it is being used by many devices. Now, to make things more complicated it can be dedicated at the same time. What does it mean?
Difference between Shared and Dedicated IP Addresses?
This is quite simple yet can be confusing. Everything depends on the scenario and point of view.
Where a simple home IP address is concerned in most cases you use shared IP address. In this it has two meanings. First, we already mentioned. At the same time different devices in your home network show the same IP address.
However, there is one more way in which you can understand it. The IP you have is a temporary one. That means, once your router reboots – reconnects to the internet – it can have a very different IP address. One from the pool your ISP has and shares between its clients.
For most of us the fact that each time we connect to the internet we have new IP address is irrelevant. But when it is not you need a dedicated IP address.
When do you need dedicated IP address?
For example, when you run a public service or when content on your computer needs to stay accessible for you or others from the outside. In such case your IP address has to be the same one every single day. If it will change it might not be possible to find to content you share online. Simply if you wish to send data – photos – to your home PC from holidays abroad it is best if you know where you send them – with what IP address do you need to connect with.
Dedicated & shared IP – how does it fit with VPN?
With VPN we are back to example one, with your home network. You can choose offers of VPN with dedicated IP address or shared one. Dedicate means, that only one user at a time uses this specific IP address. If you care about your privacy that is not the best choice. After all, again… it is like your own IP address at home… only used by you at this specific time of connection.
Shared VPN IP address means that thousands of VPN users connect and use the same IP address of VPN server at the same time. This, combined with "no logs policy" means that it is very hard to point a finger specific user in such crowd.
So… if you are OK with shared IP at home, you want a shared IP from your VPN provider.