Breaking news! Free VPN for all broadband users!!!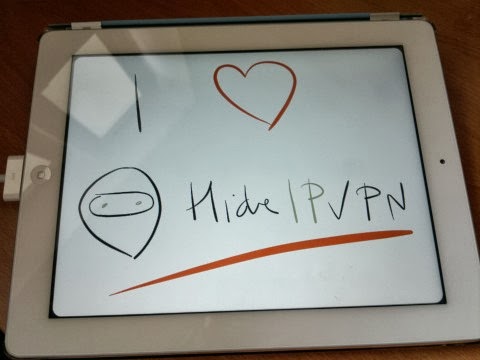 Honestly, if one would tell us that we will be witnesses to something like that we would NEVER believe it. With all the recent rows and scandals regarding users privacy it is even more surprising. 
NSA & GCHQ are accessing your private information
First we had Snowden scandal, about how US NSA and its UK equivalent, GCHQ are accessing users private information. Emails, text messages, Facebook and Google + updates and even phone calls. No wan was safe, no one was spared. From Mr. Average Joe somewhere in Kansas to Chancellor Merkel in Germany. Few days ago we have learned that…
Tech companies want your private info too!
Google, Microsoft, Facebook – you name it… All "free" services provided by giants of the internet (and smaller companies as well) are not even remotely free. All those services – cloud drives, your contact lists, emails… every single one of them is under close eye of the service providers. You can read more about it, in this Wired article.
Tell your ISP your favourite VPN provider & get free service!
And now our breaking news!!!
GAIP – Global Association of Internet Providers – organizations of all major ISP's from USA, EU, Asia and Middle East just said, it has enough of this spying. They have signed new world agreement that goes into action immediately. In the agreement we can read, that all biggest ISP's in the world, that bring internet connection to your home and mobile are now trying to guarantee your anonymity and privacy on-line at all times! This will be done simply by paying for your VPN subscription!
Customers can expect to receive a letter in few days time with following information and questions.
What is VPN technology and why do they want you to use it.
Question if you currently use VPN services.
List of the best and most popular VPN providers in the world (HideIPVPN will be listed as number 7)
Number 2 is the most important. When you reply, that you use HideIPVPN VPN service and inform your ISP about your current VPN plan, on next billing cycle your ISP will start paying your VPN bill!!! This means that your favourite service to hide IP will now be a free VPN (make sure SmartDNS proxy is included in your plan).
Please, share this post and news about us with your friends and family so that we can get even more great customers like you!
UPDATE:
Sorry everyone. Don't call your ISP just yet. It was 01.04 yesterday, which is Aprils Fools. We hope you don't mind our little joke 🙂