What is Geo-Blocking and How to Bypass It?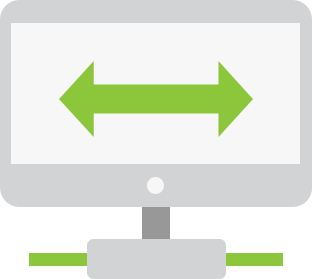 Since you're here, it means you asked yourself "What is geo-blocking?". We're here to answer that question for you and to clarify what geo-restrictions are and how they can be avoided.
Have you ever wondered why certain videos on Youtube are not available in your country? Or why Netflix offers different shows to its American subscribers than to those in other locations? 
Well, that's exactly where geo-blocking comes in. The Internet has become segregated in the past decade as technology progressed, and no Internet user likes it. We believe in the Internet being a free space, with fewer restrictions and more content made available to users all around the globe.
Luckily, geo-blocking and geo-restrictions can usually be bypassed. One of the most common methods is the simple and convenient use of a VPN. But more or that later, let's learn more about geo-blocking for now.
What is geo-blocking?
If you want the official definition, then geo-blocking is a technology used to limit the access to certain Internet content resources to users from certain geographical locations. It is mainly used by telecommunications companies, content providers, or websites, especially those who are also intellectual proprietors. 
In other words, certain websites or companies can decide to who their services and content should be made available. Oftentimes, due to copyright and licensing policies, music, and video streaming platforms divide their available content depending on the users' geographical location.
The technology behind this is called geo-blocking, and the applicability of the technology or better yet, its results, are referred to as geo-restrictions.
But in order to better understand what it is, what it does, and how it can be bypassed, it's probably best to first learn how geo-blocking works.
How does Geo-blocking work?
Here is where it gets really interesting. Now that you know what it does, let's have a look at how it works.
As you know, any device you use to connect to the internet is automatically assigned a unique IP address as soon as it gets connected to the network. 
Websites where geo-restrictions are in place also have a database of "allowed" or "disallowed" countries, either for the entire website or for certain pages or content.  
As you know, nowadays websites can collect a plethora of data about their visitors. Including the IP address, operating system, browser and browser version and much more. Since your IP address reveals your geographical location and oftentimes the name of your ISP, the job of blocking access to certain content is pretty easy to do for a website.
As soon as the platform detects your IP address, learning your location, certain predefined rules determine whether you should be granted access to the page you're trying to visit. When it comes to Netflix, Youtube, and pretty much all the other streaming platforms you can think of, you will be displayed only the available content in your location, based on the location revealed by your IP.
As I said, websites can get a ton of information about you whenever you try to connect. On top of the IP address, they can learn your location from your device's GPS if you have it activated, RFID (Radio-Frequency Identification), your mobile device's GSM or CDMA cell ID, or even from the MAC Address of your Wi-Fi router.
Can geo-blocking and geo-restrictions be used legally?
Sadly, the quick answer is yes. In most countries, there is currently no legislation that regulates or interdicts the use of geo-blocking for any online business.
"We reserve the right to refuse service" seems to still be a valid saying today, even when it comes to online shops or service providers.
Only the European Union has made an attempt at regulating the use of geo-restrictions, more precisely the unjustified geo-blocking. 
The legislation in the rest of the world regarding the use of geo-location for segmenting the customers is pretty much non-existent.
Why are geo-restrictions used?
Even though geo-restrictions are most often used as a way to protect copyright and licensing limitations for music and video streaming, the applications of geo-blocking go beyond that.
Let's have a quick look at why these restrictions are being used.
Copyright and licensing on streaming platforms
Like we already mentioned, this is the most common reason why geo-blocking and geo-restrictions are being enforced by websites, apps or online platforms. Allow me to explain. 
Streaming platforms need to purchase the rights to provide their users with the possibility to watch each particular movie or show. Content providers set the price and the streaming platform decides whether it's profitable to purchase the rights for certain locations.
Knowing the buying power of the population in every country, streaming platforms can evaluate the potential revenue generated by allowing people in certain locations to watch the shows they purchased rights for. 
If the economics don't reveal a profit, streaming rights won't be purchased for that particular country and therefore geoblocking will be used to prevent people in that area from watching that particular show.
Blocking malicious traffic
Geo-IP filtering is a safety measure based on the same technology as geo-blocking, but it is used for completely different reasons. Many websites nowadays use this kind of protection in order to prevent cyberattacks or even spam.
Certain countries like Russia, China, and Nigeria are considered high-risk when it comes to hacking operations since a huge number of attacks originate from IPs located in these countries. The same goes for spamming. 
For websites or apps that don't do any kind of business with people in these locations (for example online shops that only deliver locally), geo-IP filtering can help reduce the risk of being targeted and attacked. 
By using this method, websites simply block all users with IPs from high-risk countries. Clever right?
Price discrimination
Did you know that geographical pricing is a thing nowadays? And yes, it means exactly what you expect. It is defined as the practice of adjusting a product's or a service's price according to the location of the buyer.
To be fair, it is mostly used by online shops, and the geographical pricing is done mainly to reflect different handling and shipping costs for the products they sell.
Sadly though, this is not always the case, geographical pricing is often used to cover higher taxes in certain locations (by overcharging the buyer). And not only that, geo-pricing sometimes works completely against the buyer.
What I mean by that is that sometimes pricing is done according to a country's buying power and many online services cost more for those living in rich countries. Basically, certain providers charge more from those who can afford to spend more. 
Online gambling legislation
Online gambling is a very competitive field these days and many countries have tried (and some succeeded) to regulate the market for their citizens. In order to ensure fair play and a safe experience for users, online casinos, poker sites and betting platforms need to operate under a license.
Licensing comes with certain rules and restrictions. Gambling licenses are issued by a couple of authorities around the world and each authority regulates certain countries.
For example, in order to be able to legally run a gambling platform in the UK, operators need to get licensed by the UK Gambling Commission. Other countries require operators to acquire a Malta license in order to allow users from those respective locations.
In consequence, gambling websites need to have geo-blocking in place in order to make sure they don't accept players from markets they are not allowed to operate in. Geo-blocking can save everyone a lot of trouble in this case. 
Location-aware authentication
Geo-location can be used for a much safer online experience for the users of certain platforms. Like two-factor authentication, it adds extra security when users log in to certain sensitive online accounts.
Google and Facebook, as well as many online banking platforms, use this extra security measure when their users log in. 
How it works is actually pretty easy. If a user has been logging in to a platform from a certain IP or a certain location and suddenly tries to access the account from another country for example, they will be required to confirm that it is in fact him or herself who is trying to access the account.
This extra confirmation is usually done by confirming an automatically generated security code you received via email or SMS. And as you can imagine, location-aware authentication is a very effective tool for websites to protect the safety of their users and their sensitive data.


How to bypass geo-blocking?
As annoying as they may be, geo-blocks are not impossible to avoid. Bypassing geo-restriction is in fact pretty easy, especially if you possess the right tools to do the job.
And while we do understand the reasoning behind the use of these restrictions, whether it's strictly an economic decision or to follow the restrictions of the copyrights and licenses, we also believe that internet users are entitled to a more satisfying online experience.
Whether it's for unlocking audio or video content that is not normally available in your country, or you just want to access your bank account from abroad or you don't want to be overcharged for a service just because you are from a "rich" country, here's a couple of ways in which geo-restrictions can be bypassed.
So let me tell you how to remove geo-blocking.
Use a Smart DNS
A Smart DNS is a tool that can be used online in order to hide your real DNS address. While it's not the same as hiding your real IP, a DNS can also be used by websites to reveal the location of a certain visitor.
By masking your real DNS and replacing it with a different one from a different location, a Smart DNS can be successful in unlocking geo-blocked content. 
The big advantage of Smart DNS is its speed. While a VPN may slow you down, Smart DNS uses no encryption to protect your data, allowing you to browse the web at your original speed provided by your ISP. It is also really easy to set up on pretty much any device.
Another reason why using a Smart DNS may turn out to be more effective than a VPN or a proxy is the fact that it can turn out to be less likely to be blocked by websites who are at war with VPN and proxy users.
Sadly, it comes with its disadvantages as well. Some ISPs block the use of DNS by implementing Transparent Proxies and on top of this, each Smart DNS has a list of predefined websites it can unblock. Unlike a VPN, it won't simply unblock all the websites in a certain region.
Use a Proxy
A proxy acts as a middle-man between your device and the internet. All the requests you make through your web browser are routed through the proxy which assigns them a different IP address before accessing the websites you want to visit.
That means that your traffic will be detected by websites as coming from a different location than your own, allowing you to access geo-restricted content.
Unfortunately, because your traffic is routed through different servers, most of them are very busy and with bandwidth limitations, your connection may turn out to be quite slow, despite the fact that your traffic won't be encrypted.  
Most of them are free, and this is both an argument pro and against using proxies. The disadvantage of using a free service online is that you don't always get what you would expect. You may have to face downtimes, slow speeds and probably no support.
Use a VPN
Definitely the top choice when it comes to bypassing geo-restrictions is the use of a VPN. It is arguably the best geo-restriction bypass for several reasons.
For starters, a VPN will change your IP address with the IP of another server in a location of your choice. VPN clients nowadays are pretty easy to use and offer a lot of great features.
VPNs will also encrypt your traffic, making it virtually impossible for your ISP, government agencies or even hackers to see your online activities or get your data. On top of this, also through the use of encryption, VPNs will protect you from being a victim of ISP bandwidth throttling.
The only disadvantage of using a VPN for bypassing geo-restrictions is that depending on the VPN protocol you chose and the level of encryption, your internet speed may be slightly reduced (with roughly 10%).
Conclusion
To sum up, geo-blocking is the technology that makes geo-restrictions possible. These are mostly used by music and video streaming platforms, in order to follow the rules imposed by copyrights and licensing. 
Through geo-restrictions, content is only made available to users from certain locations and this can have a number of benefits for the websites that use geo-blocking.
Luckily, there are tools that can help you bypass these restrictions and they are both affordable, accessible and easy to use. 
Now that you also know how to get around geo-blocking, maybe it's time to try a VPN?
If you have decided to start using a VPN to bypass geo-restrictions and protect your identity and the privacy of your actions online, allow me to suggest you give HideIPVPN a try.
It can be used on up to five devices at a time, it's easy to use and we take great pride in providing the best level of service available at the moment. We use strong AES-256 encryption, the most performant VPN protocols and we use servers in a great variety of locations for your convenience.
Not only that, but we've made it available on most operating systems, so you can use it from anywhere, anyhow.
Give it a try and you can also take advantage of a 24 hours free trial!