VPN Protocols. Which is The Best VPN Protocol?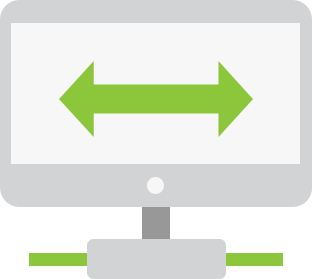 As soon as you understand what a VPN is and what it does, you will also see the importance of understanding VPN protocols.
Without getting into too much detail, a VPN, otherwise known as a Virtual Private Network, is a really useful and important tool designed to hide your IP address, protect your online privacy while browsing the web, offer you more security, and to help you bypass certain geo- and firewall-restrictions.
A VPN creates a tunnel of encryption through which all your data travels, hiding it from the prying eyes of Internet Service Providers, government intelligence agencies, data-collecting websites, and even hackers.
But in order to better understand the technology used by VPNs, it is essential to understand what VPN protocols are, so without any further ado, let's dive into it.
What are VPN protocols?
By their technical definition, VPN protocols are sets of rules that determine how exactly a VPN will form the encryption tunnel through which your data will travel to and from your device. While the perfect VPN protocol hasn't been invented yet, it's important to know that some have come pretty close.  There are several types of protocols for VPN, each different in its way and each created with something else in mind.  While some favor speed over security, others have been built to work the other way around and some have found a pretty good balance between the two.
As you can see, VPN protocols are basically the DNA of a VPN. They are the blueprint standing at the heart of a VPN, determining exactly how the private network will be created and encrypted.
What are the most popular VPN protocols?
Before going into too much detail about each, allow me to enumerate a couple of the most commonly used protocols and some of their most important characteristics, making a brief VPN protocol comparison.
PPTP

– clearly favoring speed over security and relatively stable

L2TP

– a balanced protocol, stable, but not offering top performance

SSTP

– favors security over speed, but offers just as much stability like OpenVPN

IKEv2

– good all-rounder, offering good overall performance

OpenVPN

– also a good option over all, good balance between speed, security and stability

WireGuard

– good speed and security, not the most stable option out there

SoftEther

– decent option all around

IPSec

– not very fast, but offers good security and stability
As you can see, VPN security protocols differ from one another in regards to a couple of aspects. 
It's time to have a closer look at the most important ones so we can get a better understanding of how they are different and to try and find which is the best VPN protocol. 
What is PPTP?
PPTP stands for Point-to-Point Tunnelling and is actually the very first VPN protocol that ever existed. It was developed by Microsoft back in the mid 90s and was actually integrated in Windows 95.
It was created for dial-up connections and is nowadays pretty much obsolete. While it can still be used today, it's good to know that during the years, it has been the subject of several analyses and many security vulnerabilities have been found.
The encryption used was pretty basic and it was rather easy to crack. It hasn't lost its appeal completely though. Since it favors speed over security, it can still be used in applications where heavy encryption is not necessary.
What is L2TP?
First used back in the year 2000, known also by its original name Layer 2 Tunneling Protocol, L2TP has its origins in older L2F protocol from Cisco and Microsoft's PPTP (hence the name).
It was also called Virtual Dial-Up Protocol and It is a computer network protocol that has been used by ISPs. It does not offer any encryption on its own, which is why it has been paired with IPSec in recent years.
Many VPN providers still offer it as an option (paired with IPSec), mainly because of the fact that it is quite easy to set up and is already built into many platforms. When IPSec is also implemented, L2TP is a quite secure protocol for VPN connections. 
It's not as fast as PPTP, but the extra security makes it a good choice for VPNs.
What is SSTP?
SSTP stands for Secure Socket Tunneling Protocol and it is quite popular among Windows users. Even though it is now available for Linux and Mac users, it was initially introduced by Microsoft with the launch of Windows Vista.
While it is considered a pretty good VPN protocol in terms of encryption, there are some vulnerabilities that have been discovered over the years. 
Depending on the encryption algorithm used, SSTP can be one of the safest choices (especially with the AES-256 encryption), but you should also take into account the fact that SSTP is solely owned by Microsoft, who has been known to collaborate with the NSA in the past.
When it comes to speed, SSTP performs well above average. The only thing you should keep in mind when selecting SSTP as a protocol for your VPN connection, is that it's going to need a good amount of resources, both in terms of bandwidth and CPU. 
Speed can also be affected, among other things, by the level of encryption used. The stronger the encryption, the lower the speed.
What is IKEv2?
By its full name Internet Key Exchange version 2, IKEv2 is one of the most popular VPN encryption protocols out there. Updated to the second version (and its current form) in 2005, IKEv2 is built based on the Oakley protocol and ISAKMP. 
IKEv2 handles the Security Association (SA) within the authentication suite IPSec. 
It is especially popular with mobile users because it was built into Blackberry phones as a default option, but it can be used on other devices as well.
It was developed by Microsoft in collaboration with Cisco, and IKEv2 supports encryption algorithms up to 256bit, making it one of the safest choices available. 
One of the most important aspects about IKEv2, when compared to other protocols, is that no data exchange occurs until the connection is authenticated and the identity of parties involved in the exchange is confirmed.
In terms of speed, the architecture of IKEv2 makes it one of the fastest VPN protocols. 
What is OpenVPN?
The project was originally released in 2002 by James Yonan and one of the main characteristics of OpenVPN which puts it in front of the competition is the wide range of devices and operating systems it supports. 
It's one of the most secure VPN protocols available to date, mainly because it uses the OpenSSL library for encrypting both the data and the control channels. It supports encryption up to 256-bit. 
OpenVPN comes in two versions, UDP and TCP and these two transport layer protocols differ a bit in terms of performance, speed and security. 
What is UDP?
UDP stands for User Datagram Protocol and the OpenVPN protocol uses UDP as default. UDP doesn't allow recipients of data to confirm having received the data or request it to be resent. Because of that, UDP is the faster of the two.
UDP is faster
It is the default option in most applications
Offers lower reliability because the delivery of packets is not guaranteed.
What is TCP?
TCP stands for Transmission Control Protocol and the main difference between it and UDP is the fact that TCP ensures that the data is received by the recipient correctly and allows it to be requested again. Therefore, speed is a bit slower over OpenVPN TCP, but security is better.
TCP is more reliable
TCP is better at bypassing firewall restrictions
Speed is sacrificed over security
Overall, OpenVPN is a very safe and stable protocol and that is why it is offered by most VPN providers nowadays. Many security experts recommend it for safe browsing and since speed is not an issue either, it's definitely one of the contenders for the position of best VPN protocol.
What is WireGuard?
WireGuard is a relatively new name among VPN protocols. Designed with ease of use, speed, and low attack surface in mind, WireGuard is also a pretty good option all around.
Also passing traffic over UDP like OpenVPN, this open-source protocol is considered to offer better performance in exchange for lower resources consumption compared to OpenVPN and IPSec,
It uses the ChaCha20 family of ciphers for encryption and according to many security audits, it has been established that the level of protection it offers is superb. 
Security vulnerabilities that may be discovered in the future are easily fixable thanks to its simple architecture and short source code.
When it comes to speed, WireGuard leaves most other protocols in a cloud of dust. It has been proven in benchmarks that Wireguard is actually even faster than OpenVPN and IPSec.
Thanks to its small codebase and low resource need, it is a great choice for mobile VPNs.
What is SoftEther?
Developed as part of the master's thesis of Daiyuu Nobori at the University of Tsukuba, SoftEther is another quite new VPN protocol considering that the official launch took place in 2014.
Since many experts consider it to be comparable, if not even better than OpenVPN in terms of performance, let's take a closer look at some of its characteristics.
It uses HTTPS to create the VPN tunnel and by using port 443 on TCP/IP, it is especially effective in helping bypass firewall restrictions.
When it comes to security, it's important to keep in mind that SoftEther can support several encryption ciphers like Triple DES, AES, MDS and SH to name a few. Since it is basing the encryption on OpenSSL, it is considered to be one of the safest VPN Protocols.
According to official benchmarks, SoftEther can offer speeds of up to 900 Mbps, which makes it faster than OpenVPN and PPTP. 
Despite being quite easy to set up, offering extremely secure connections and surprising speed, SoftEther is not an option available at many VPN providers.
What is IPSec? 
Being the main routing protocol on the Internet, IPSec actually represents a group of protocols, which together help set up encrypted connections between devices. 
IP = Internet Protocol; sec = secure. That pretty much sums it all about IPSec. 
Being one of the oldest protocols out there, with a history of development that started as early as the 1970s (to some extent), IPSec stands in its current form since 1995.
It has a big advantage over its competitors in the fact that it operates on a network level instead of the application level SSL security operates at. 
Thanks to that, it is able to extend the encryption to the entire IP packet, through 2 mechanisms: Authentication header (AH) and Encapsulating Security Payload (ESP).
IPSec offers good overall performance, speed, and security, and it is offered as an option by most VPN providers, paired with L2TP and IKEv2 for better results.
What is the best VPN protocol?
Now that we went over some of the most important VPN protocols out there, it's time to analyze their speed, stability and security in order to find out which is the best VPN protocol.
An important thing to remember is that the answer might not be exactly as you expect it to be. VPNs differ significantly based on many aspects and each VPN protocol got its name on our list thanks to some of its characteristics which make it stand out when compared to the others.
VPNs have different applications and can be used for a very wide range of activities online. The answer to the question "What is the best VPN protocol" may not be the same for everyone.
It depends a lot on what you will be using your VPN for and what is the most important aspect for you. 
If you travel a lot and work on public Wi-Fi networks rather often, you might want to look for the VPN protocol which offers the best security. That means that you might need to sacrifice speed for better encryption.
If you're just looking to stream media or you play games online, speed might be more important to you than security. You should choose a VPN protocol that favors speed.
Let's have a look at the winners in each category.
What is the most secure VPN protocol?
As much as I would like to be able to give you a single answer, the truth is that several VPN protocols are just as safe and beat the rest when it comes to encryption and security.
OpenVPN, IKEv2, and SoftEther would be the best recommendations if what you're after is better security. They each have their own advantages and disadvantages, but you will be pretty safe online using each of them.
They all use powerful 256-bit encryption, which will help keep your data private and secure. Whether it's your ISP, government agencies or websites who snoop around to get as much data about you and your online activities, encryption will render their efforts useless.
What is the fastest VPN protocol?
In terms of speed, PPTP has been considered to be a clear winner for many years. The problem with PPTP is that because of the old technology it is based on, that speed comes with a price.
And that price is your anonymity and safety. Since PPTP uses very weak encryption, it doesn't do much to protect you online. You could still use it if everything you care about is bypassing geo-restrictions and streaming content that is normally not available in your region.
But if you're looking for a bit more than just speed, we recommend SoftEther. It is well known for offering high speeds without sacrificing your safety in the process and according to some VPN protocol comparisons, it turns out it can be four times faster than PPTP and thirteen times faster than OpenVPN.
IKEv2 and Wireguard are very good options too since they are based on more modern technology and have been built with today's internet user's needs in mind.
What Is the Best VPN Protocol for Torrenting?
Believe it or not, this is still one of the most common questions about VPN protocols to this day.
While using a VPN for torrenting in itself is not illegal, downloading content under copyright protection without a license is. While we don't encourage you in any way to engage in this kind of activity, we also think you should protect yourself in case you do.
With that in mind, choosing the best VPN protocol for torrenting should be focused on security first and then on speed.
Our recommendations are IKEv2 and SoftEther. Since they offer a nice balance between download speeds, your security and ease of use, you can't go wrong with any of them when torrenting.
Which VPN protocol is the oldest and least secure of the VPN protocols?
The oldest and weakest in terms of security VPN protocol is PPTP and it dates back to 1995 when it was developed by Microsoft. 
While it is a great choice if you're looking for speed, you should know that it offers almost no online security. 
It is very easy to set up and quite stable, but considering that the NSA has been able to crack it in the past, it is highly recommended to avoid using this protocol if you care at all about your privacy and security.
Conclusion
There you have it, this is our experts' take on explaining VPN protocols and determining which one is the best.
The main thing you need to remember is that the final answer to the question "which VPN protocol to use?" is actually dependent on your needs. Nobody knows better than you what is more important: having better speed, better security, ease of use.
The best we can do is give you enough information so you can make the right decision yourself. If you need more information about how to choose a good VPN, we can help with that too!
And if you're looking for a VPN client who can offer you great variety in terms of VPN protocols so you can be able to choose what's right for you, give HideIPVPN a shot!
We offer 5 of the most important VPN protocols: OpenVPN, SoftEther, PPTP, SSTP and L2TP/IPSec both with 128-bit and 256-bit encryption. We take your security very seriously and we always strive to offer the very best for you in terms of protection and privacy.
Our VPN client can work on up to 5 devices simultaneously and because we know how important it is for you to always be protected, we made sure to make it compatible with all the main operating systems: Windows, macOS, iOS and Android.
Prices are low and our friendly and professional Support team is always available to help in case you need anything.
Don't miss out, try it out now!