My Computer Has Been Hacked! What to do next?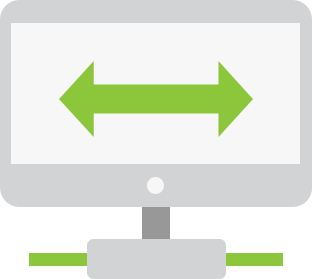 Hackers are always looking for new ways to mug you blind, my computer has been hacked –  is a common issue nowadays. They might be selling your personal data on the black market or using old-fashioned mail correspondence, but soon enough it'll all change.
When cybercriminals find out just how much money can actually come from snagging people who don't take security seriously – that's why experts predict 2022 will see costs grow tenfold with digits reaching $10+ trillion USD annually by 2025! As attacks become increasingly commonplace amongst us "digital natives," make sure yours stays protected.
In a world where cyber-attacks are happening every 39 seconds, you need to know what to do when computer is hacked and what steps need to be taken to prevent it. Cybercriminals have become more crafty with their techniques and tricks every day; they're going above any previous level of attack we've seen before which makes it important for us all – as citizens of this planet earth–to stay informed on how the best thing could happen so nothing terrible happens outside our personal lives or business ventures due solely because no one knew
Signs your computer has been hacked
When you see something suspicious on your computer or internet browsing, don't take the chance that it's nothing.
A sign of anomalies is when we notice our devices acting differently than before and there might be some clues hidden in these events for us to find out what they were about!
Here are the main signs of how to know if your computer is hacked:
1. Your Operating System Will Not Load

True, one of the most common reasons you may be unable to get into your operating systems is due to hardware failure or OS-related difficulties. But that's not what we're talking about. In such a situation, your computer will most likely continue to restart, or you will be launched into your operating system's Safe Mode instead.
We're talking about getting a notice that says your operating system is locked down and you won't be able to access your data. You'll be instructed to deposit a particular amount of money (typically a few hundred dollars or more) to a cryptocurrency wallet address (usually a Bitcoin address) or a PayPal address. The message will warn you that if you do not submit the money within a specified length of time, all of your data will be erased.
You might even be able to enter into your operating system and see your computer's desktop. However, you won't be able to do anything on it other than interact with the hacker's files and see the new desktop backdrop photo, which would ordinarily be the message indicated above. If you find yourself in this circumstance, you may be certain that your computer has been hacked. It was specifically infected with ransomware, a sort of software that encrypts your data and holds it, prisoner until you pay up. 
2. Unusual Antivirus Messages
Malware often plagues fake antivirus messages and other unwanted pop-ups on your PC. If you see random advertisements popping up all over the place, don't click them! Instead, close down any browser window containing these strange plugins/applications in order to start it again from scratch with nothing but its default settings enabled – this will make sure that no one else can get access unless they've been sent by an email campaign specifically targeting people just like ourselves (and if then be careful).
This is when you can say someone hacked my computer and was controlling it. Even though these kinds of viruses do not provide access remotely to your PC every time, you run this risk.
3. Pop-Ups and Promotional Messages
These popups are a sure sign your computer has been hacked. They won't just spam you with ads, but instead will try to take advantage of any virus or malware infections on the system as well by showing more misleading notifications about their product – including illegal drugs! 
You can avoid this problem if you keep clicking "X" when these messages come up until finally there's no choice left except closing them all out completely–or not opening anything else from strange sender addresses either in case it's another fake alert trying trap users into phishing websites where they'll waste time.
If you try to close the messages, they'll just pop up again in a few seconds. That is unless your Ublock Origin or other similar apps are preventing this from happening – which we recommend installing for maximum protection against pesky ads!
4. Missings Apps or Files on Your PC
If you suddenly can't find files or apps you knew you had on your computer, you may have a malware infestation. Hackers frequently employ malware that allows them remote access to their victims' systems. They then grab whatever sensitive material they come across (work files, intimate images, etc. ), remove it from the target's computer, and attempt to blackmail them with that information. Security applications may also be uninstalled or disabled.
Of course, remote control of your computer isn't always the source of the problem. Malware, such as worms and Trojans, are also intended to destroy whatever files they come across in order to cause havoc on your computer.
5. Browser toolbars and search redirection
Your browser may have been redirected to a homepage you've never seen before. This could be because of an unknown virus that is currently trying to take over your computer, but it also might just happen by accident if the site has changed its address without telling anyone about these changes ahead of time!
The first thing worth doing when this happens is looking into what other websites are showing up in search results while logged onto Google or Bing as well—perhaps there's something on one of those sites linking back here? If nothing comes up then feel free to look around some more until you can figure out where things went wrong.
Hackers frequently use this to send you advertisements. They may even lead you to a Google mirror that pays them ad income every time you search. To get rid of it, uninstall any third-party browser add-ons, extensions, or toolbars that you don't recognize.
You should also reset your browser's homepage and eliminate any unwanted search engines from your tools. Then, restart your computer in Safe Mode and check that the browser works as expected. If not, your machine is most certainly infected with more serious malware, and you will need to conduct an antivirus check to resolve the problem.
6. Your CPU/GPU Is at Full Capacity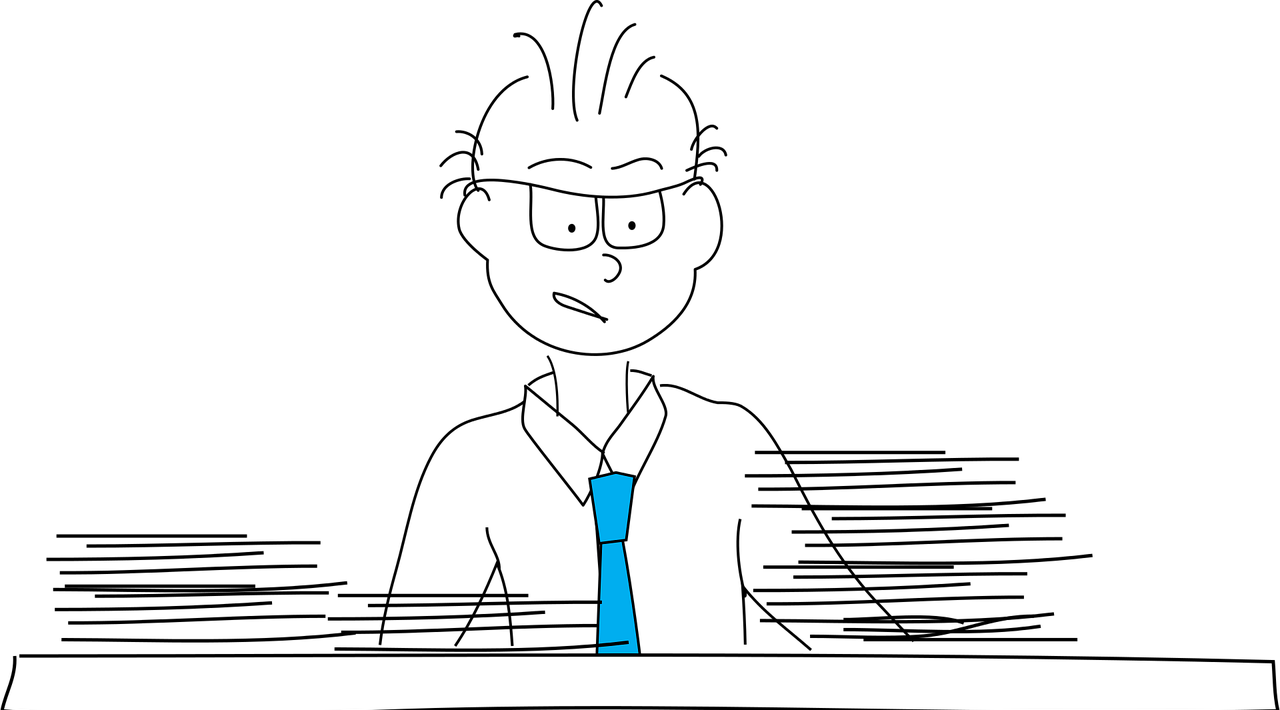 Restart your computer and try again. This is an old troubleshooting technique that may resolve the issue, especially if it's been a long time since you last restarted – a reboot can clear out temporary files from memory which could potentially speed up processes running in RAM (short-term).
If the problem persists, it could be caused by malware masquerading as a normal Windows process. Some malicious apps consume CPU and GPU bandwidth for various reasons (for example, bitcoin mining) while showing in Task Manager with familiar names such as "Cortana.exe" or "Runtime Broker."
To check for this, do a complete scan with your preferred virus application. One decent option is the free offline security scan provided by Windows Security (which runs in your taskbar or Windows settings).
7. Denial-of-service attack
When your password for an account or device appears to have changed at random, this indicates a denial-of-service (DoS) assault. Another sign is if you no longer have access to important system settings, such as a factory reset or system restore option. A DoS attack can sometimes lead to a ransomware assault, in which a hacker tries to hold your sensitive stolen data ransom.
The most straightforward strategy to avoid DoS attacks is to adhere to basic security rules. These include using a strong, unique password on each site or utilizing a secure password manager, configuring an internet firewall, and avoiding email phishing attempts. Beyond those fundamentals, let's take a look at four more actions you can take to avoid a DoS assault.
How to Fix Hacked Computer
1. Reset your passwords
You may find yourself overwhelmed with the number of passwords you need to remember, but it's important not to forget about some key places. For example, social networks such as Facebook and Twitter as they're the most popular. 
Emails for work or personal accounts (you can even use different ones depending on what kind of content they contain); devices that are often used in conjunction with each other. Examples like these are phones/laptops which have mobile apps installed onto them where certain functions might be accessed remotely while others require direct interaction through touching icons appearing next to dialogue boxes containing text input by users who type messages addressed directly at these gadgets' displays – all this goes double if there's also online banking included amongst other things!
2. Log out of all online accounts
A common mistake is to leave your social media accounts logged in after you've reset passwords. This can lead to hackers accessing and changing personal information on these sites, so it's important that they are also logging out for each site individually!
3. Disconnect from the internet
Next, turn off your Wi-Fi connection and switch to airplane mode on both computer hardware or connected devices like smartphones.
4. Remove external hard drives
Disconnect any external drives. This includes USB flash drives and external hard disks. Make a point of "ejecting" them first. (Select the proper folder and then press the "eject" button.)
If you're positive you've been hacked, you should also delete your computer's hard disk. Back up whatever files you have (you can even save them to the cloud, such as Google Drive, or email tiny files to yourself); turn off all power sources, and then remove the hard drive once the computer has been turned down (the big black rectangle within your laptop). Its placement will differ depending on the make or model, so examine the manual (hard copy or online) or, if you're not comfortable doing so, seek the assistance of an IT professional.
5. Scan your computer for malware and viruses
You can scan your PC for malware with a variety of different tools. You could use the built-in security features on your own device or download third party software like Malewarebytes which will help protect against infection from malicious websites that contain harmful code
The first option sounds more appealing than having to install yet another program, but it's up to decision what you want!
6. Wipe your hard drive (if necessary)
If you find a virus or hack on your computer, it's important to wipe the hard drive. This means permanently erasing whatever files are being deleted so that they cannot be recovered unless backed up first! 
Do not just manually delete things: though this will still leave some residue behind in various locations throughout any given volume-based storage device (like an SSD), there may well exist other copies at best shifting around within its surface regions by writes caused solely because those sectors were Ultimately written To Before becoming empty again – which isn't always possible without special programs designed specifically for it.
7. Spread the word
Unfortunately, your friend and family might have been emailed by a hacker posing as you. If this happens it's important to contact those who were contacted so they know that their messages weren't sent from YOU because of an attack on our end; however, we also advise warning others in case there are more victims like yourself! Another similar trend seems evident-attacks coming one after another with many people getting hacked simultaneously which could mean something is going viral fast (or maybe just having good security).
8. Closely monitor your credit and financial accounts
After the hack, make sure to check your online expenditures regularly and be on guard for any unexpected charges or withdrawals from banks accounts.
9. Install security software
With so many different types of hacks and attacks being reported on a daily basis, it is more important than ever to keep your computer secure. One way you can do this is by using software that monitors all activity for potential vulnerabilities in order to protect yourself from outside threats like ransomware or other malware-based infections
The best line of defense against future hacks isn't just up-to-date security measures but also having an anti-virus program installed onto one's personal devices. 
How To Avoid Being Targeted by Hackers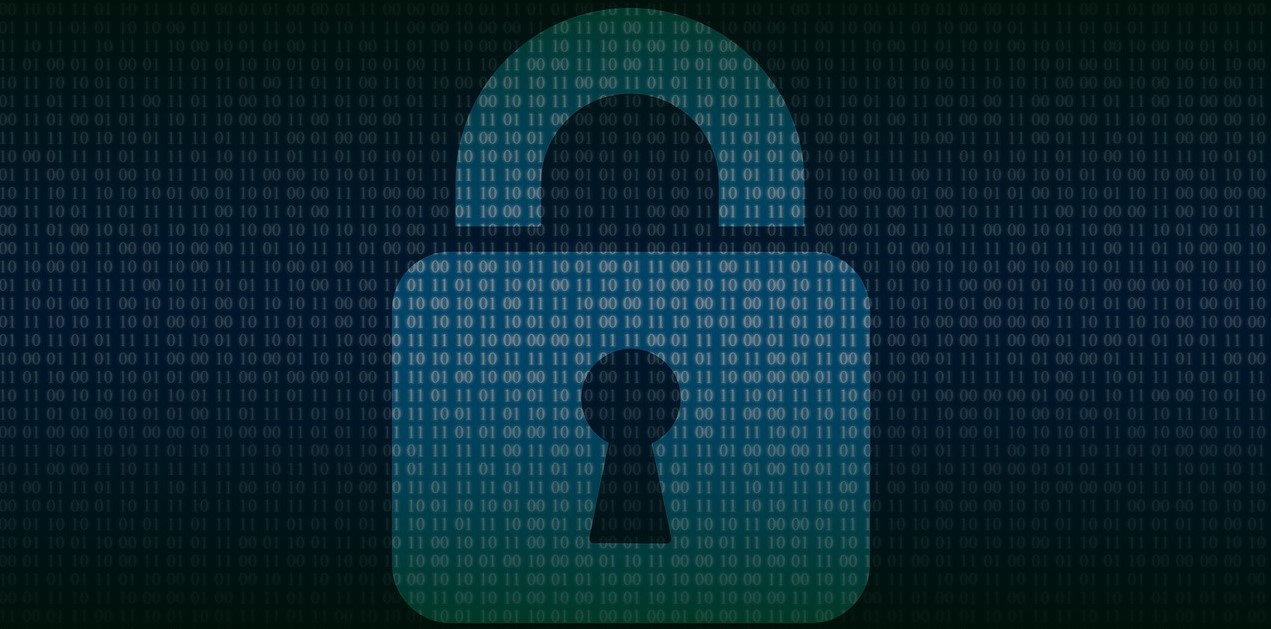 1. Keep Strong Passwords
Keep strong passwords and update them on a frequent basis. Include a mix of numbers, letters, and punctuation, and attempt to use different passwords for different internet accounts.
2. Backup Your Files
Creating multiple backups of your files is the best way to ensure that they stay safe. You can store them on physical media, like USB drives or external hard drives; in cloud storage such as Dropbox for instance – which offers unlimited bandwidth and prorated pricing structures based on how much you use it!
It seems counterintuitive but there are certain things worth keeping close at hand (like tax documents) no matter where their location may be: if anything happens once those precious moments have passed then all hope would seem lost.
3. Make Sure Firewall/Antivirus is Up-To-Date
Firewalls are an important security tool that can help protect your computer from outside interference. A firewall in a building is like the sealed wall preventing the spread of fire, but on computers, it works just as effectively at blocking communication between two specific servers if you have one installed and enabled for protection purposes! 
You should make sure to install this type of software onto all computers within reach so they're always protected against any potential threats or hackers who might want access without permission. 
One of the ways these tools protect your online is by keeping a database of malicious addresses and applications. An up-to-date program like these will ensure new malware won't affect you. 
4. Use a VPN
A VPN (Virtual Private Network) is an internet service that encrypts your web traffic and hides your IP address. While it cannot protect you from malware infestations, it can help you safeguard your online traffic.
Cybercriminals can leverage WiFi flaws to monitor your web traffic if you don't utilize a VPN. They can take valuable information from you in this way, such as your login passwords, the contents of your communications, and the data of your credit card or bank account. With that kind of information, a hacker may simply take your money and gain access to your computer.
As a result, you're better off utilizing a VPN on your home computer at all times – preferably in conjunction with a secure antivirus/antimalware package. Set up the VPN connection on your router if you want to make things easier. As a result, whenever your computer (or any other device) connects to your home network, it will use a VPN connection by default.
Need VPN to prevent hacking?
HideIPVPN offers a VPN service with military-grade encryption, and high-speed servers with unlimited bandwidth.
Our service comes with shared IP addresses so that your activity can never be tied to one particular user, further protecting your privacy.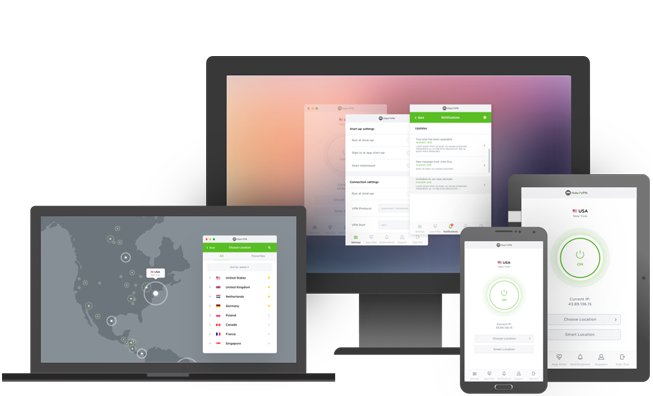 We also offer DNS leak protection, a Kill Switch, the latest VPN protocols, and a guaranteed no-log policy.
Best VPN Deal! Get HideIPVPN for $2.7/mo!
Every purchase you make comes with a 30-day money-back guarantee.
Bottom Line
It's not simple to stay ahead of hackers, but if you follow the steps we've laid down, you'll be able to identify if your computer has been hacked. If you suspect something is amiss with your computer, check for any changes right once, especially if any programs or applications were installed without your permission.
You should be able to troubleshoot the issue using the techniques above once you've identified what's causing the problem on your PC. Then, to prevent it from happening again, take the time to implement some simple cybersecurity precautions.