What is VPN passthrough? Why is it used and how does it work?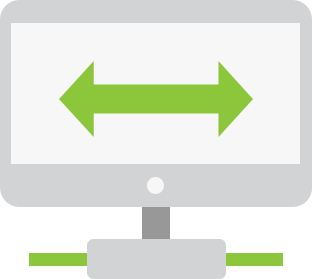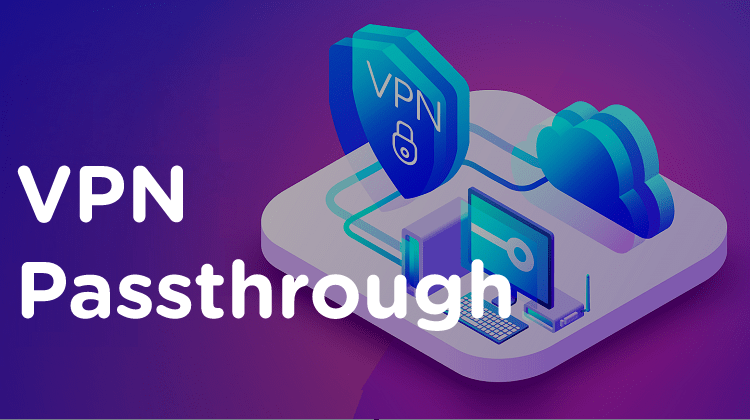 VPN passthrough is a quite interesting VPN feature used for internet routers. We will be answering the question "what is VPN passthrough?", how it works, and when it may be necessary for people to use it. 
With technology progressing, some software and systems are becoming outdated and may start to see less usage. This same phenomenon is valid for some VPN protocols and for the software that enables people to use them. However, although outdated, some people still use these protocols and therefore require this VPN passthrough feature and the knowledge to use it. 
Many of us regularly use the internet. Some of us connect to it mostly from our mobile phones using mobile data or wi-fi nowadays. Others spend their workdays utilizing their laptops which are generally connected to their local wi-fi network. You may be wondering what all of this has to do with our topic, but actually, the way in which users access the internet will be quite relevant for explaining everything about VPN passthrough. 
Before explaining why VPN passthrough is used, and what motivates people to use it, we first need to find out what exactly a VPN passthrough is.  
What is VPN passthrough?
To provide a short description, a VPN passthrough is a feature available on internet router devices that allows VPN traffic to pass through it via outbound connections. While this feature goes unnoticed by many, some people sometimes need to enable this option on their routers so that their older VPN protocols' internet traffic can get through. 
In simpler terms, the VPN passthrough feature essentially enables your VPN internet connection to go through your router and on towards the VPN server. 
Some of the more modern protocols such as OpenVPN and SoftEther don't even require the passthrough feature to be enabled, however, some of the older VPN protocols such as PPTP and L2TP need this option to be enabled on your router in order for your VPN connection to work. 
How does VPN passthrough work?
We have now established what a VPN passthrough is and what it does. This feature may also sometimes be referred to as L2TP passthrough, PPTP passthrough, or IPSec passthrough, depending on the protocol being used. But let's dig a little deeper and find out more about this subject, how this software works, and to what purpose. 
In order to do this, I will first need to present some information about NAT and the difficulties it can pose for VPN connections.



What is NAT?
The Network Address Translation (NAT) is a process through which a device's private IP (Internet Protocol) address is changed to the router's public IP address before the data is transferred from the router towards the server. 
When the data packet leaves your computer, it is sent with a private IP address. After reaching the router, it will suffer some modifications so that it is sent from a public IP address. 
In this way, multiple devices using the same router can send information through the same public IP address provided by the router. While this may not be very significant for a single house, it can certainly make an impact in the case of a company where there are tens or hundreds of devices connected to the same network. 
NAT also works as a firewall and offers some security features. While changing IP addresses from private to public, it also analyzes the data packets going back into your device, and blocks unwanted or insecure elements. While it doesn't ensure unbreachable security, it still helps. However, this last aspect mentioned is what actually requires some internet users to enable the VPN passthrough feature on their routers.
Let's take a very tangible example to use as a comparison with the NAT firewall in order to get a better idea of how it works. Imagine you're brewing a coffee the old fashioned way, with real ground coffee beans. Once you've infused the coffee grounds into the boiling water, you will need to strain it before drinking it. You do this because you want to prevent the unpleasant coffee grounds (viruses) from entering your cup. This is basically what the NAT firewall also does. 
Let's take things a step further. Let's suppose that you accidentally added the sugar into the coffee before straining it. You notice the coffee grounds being retained by the strainer, but also your sugar. Now, you're pleased you didn't get the coffee grounds (viruses) into your cup, but sad that the sugar (PPTP / L2TP/IPSec VPN) was blocked. This is what can happen with the NAT firewall when trying to use an older VPN protocol such as PPTP and L2TP. 
These protocols are blocked by NAT when trying to form a VPN connection with the server because, having become outdated, they don't provide sufficient information in order for the firewall to authorize their traffic. Therefore, users either have to choose a different protocol or use the VPN passthrough feature. 
How to use the VPN passthrough feature?
There are a few simple steps you need to follow in order to setup your VPN passthrough on your router. I will list the procedure below so that you can follow it step-by-step. 
How to enable VPN passthrough:
- Find your router's IP address in its owner's manual. 

- Open a web browser. 

- Type the IP address of the router's administration program into the search bar. Oftentimes, this is either

192.168.0.1 or 192.168.1.1, but not always. 

- Fill in the administrator ID and password. 

- Once logged in, you'll need to access the "security" section and enable the protocol you want to use, probably PPTP, L2TP or IPSec. 

- Next, you will need to read through your user's manual to find instructions for setting up VPN passthrough. 

- Once you've managed to go through the procedure, you should be able to connect to the VPN server. 

This is a short guide. It is possible that you will encounter various issues, depending on what model your router is, and how old it is. For additional PPTP VPN passthrough and IPSec VPN passthrough instructions, you can click here or here in case you need more help. In any case, that pretty much sums up the setup process for the VPN passthrough feature on wi-fi routers. 
Do I need VPN passthrough?
Many of you are probably wondering if you actually need a VPN passthrough to be active on your router. You've probably seen VPN protocols mentioned through this article with which you haven't had any interaction, and which you do not use. Let's find out exactly when and why you may need to use a VPN passthrough for your router. 
Firstly, most modern routers nowadays already have this feature integrated. Therefore, no matter what protocol you use, you should be covered. However, it is possible that you will need to activate the passthrough feature if you are using outdated protocols such as PPTP or L2TP or older routers. Even with newer routers it may still be sometimes necessary. I have already provided the steps for this activation above. 
This isn't the only possible scenario in which you may need to enable it. If you are using an old operating system for connecting to the internet and want to use a VPN connection, it is possible that you will only be able to use an older VPN protocol, which in turn may require the passthrough feature to be activated on your router. 
Conclusion
Hopefully, you all now know what VPN passthrough is. Generally, this feature is relevant only for people using an older VPN protocol (PPTP, L2TP and IPSec) or an old operating system. It enables these users to establish a VPN connection that is able to go through their router and connects to the VPN server. Overall, however, it is an outdated technology that may very well go out of use in the years to come.
Moreover, keep in mind that modern VPN providers should offer alternatives to outdated VPN protocols. If they don't, they may very well not be offering secure VPN services. It's worth taking this into account. 
Speaking of modern VPN providers, if you're looking for one, HideIPVPN may just be exactly what you need.
Not only do we offer the most performant VPN protocols, we also took all the necessary measures to be able to provide you with the fastest VPN servers. Our servers are placed all over the world in strategic locations for optimal coverage, speed and security.
On top of this, our VPN client is extremely easy to use, stable and fast. Our support team will always be a few clicks away, waiting to assist you with any issues you may encounter.
Your privacy and online security are very important to us, which is why we offer AES-256 encryption and have a strict no-logs policy.
Give HideIPVPN a shot and we are sure you will be satisfied.