Why is my VPN connection so slow? Does VPN Affect Speed?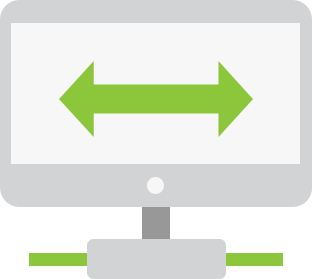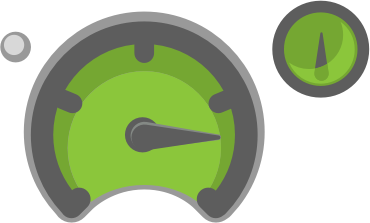 A VPN (Virtual Private Network) is a well-designed tool that helps users improve and secure their online activities. On top of helping users maintain their anonymity online, it can help bypass geo- and firewall restrictions and can protect them from the prying eyes of ISPs, government agencies, and even hackers. But does a VPN slow down the internet? 
In this article, we explore the different factors that influence VPN performance, their efficiency and answer various questions like does a VPN slow down the internet, does VPN affect speed? Let us now get into some more details.
What is VPN latency?
The time taken for a data packet to reach the server location when using a VPN, measured in milliseconds, is referred to as VPN latency. 
The farther the VPN server's location from your actual location, the higher the experienced latency will be. Data transfer is measured in megabits per second and is referred to as the download speed. 
A high download speed means that your data transfer rate is fast. The video quality that you experience when streaming is also determined by your download speed and bandwidth.
Knowing more about how a VPN works and other things like "how does a VPN slow down the internet speed" will help you achieve better results while connected to a VPN.
Does a VPN slow down internet speed? How much?
Speed is very important when it comes to browsing the web as nobody likes experiencing buffering, long and tedious downloads, and slow-loading pages. It is not uncommon to find yourself stuck on a web page that has a slow loading time.
When using a VPN, one of the main questions you should always ask is: does VPN affect speed?
Sadly, the answer is yes, a VPN slows down the internet speed. While using a VPN, the average Internet speed will decrease by around 10%. Generally, it will not be noticeable by regular Internet users. 
The VPN providers vary greatly from one another. Some of the best VPNs out there operate through hundreds of servers to accommodate the needs of their users and the high traffic they generate. 
They have dedicated teams of developers and engineers who are responsible for maintaining and improving the servers, which means that you will get much better speed from a well-established VPN provider.
Sadly, oftentimes, smaller or even medium VPN providers lack the resources and the infrastructure needed to provide the same level of service like their bigger competitors.
But let's see some of the things that actually determine your internet speed even before being connected to a VPN.
The internet service provider

. As much as VPN providers would want to offer you a smooth browsing experience, nothing can go beyond what your ISP is offering. 

Internet set up.

Using a cable Ethernet connection is typically faster than Wi-Fi. So when you decide to use Wi-Fi, ensure that your router is top quality, not too old, and close enough to the device you are using.

The device being used.

It is well known that some devices are simply quicker than others. For example, an Android phone connected to Wi-Fi is unlikely to be as fast as an i7 processor-equipped PC with an Ethernet connection. Also, older devices tend to offer slower speeds, being, therefore, slower over a VPN as well.

Local area internet infrastructure.

Where you live matters as well. If you live in a rural area, for example, you're probably unlikely to have the best Internet speed.
Why does VPN slow down internet speed?
As I mentioned, a VPN can slow down your internet speed. However, the exact impact will vary from case to case. While it's hard to tell whether you will actually notice a difference in speed when connected to a VPN, it's good to know what causes the slowdown and whether it's possible to improve the browsing experience. If you ever wondered "why is my VPN connection so slow?", here's a couple of possible answers.
What leads to slow internet speeds when using your VPN?
The location of the VPN server you connect to.

When choosing a VPN server, consider its location. As I mentioned before, the farther the server, the slower the connection. If you care more about your privacy than unblocking geo-restricted content, you should have a better experience online connecting to a server close to you.

VPN protocols.

VPNs work based on several protocols and each is different from the others in terms of speed, reliability and privacy. The IKEv2 or Softether protocols are excellent choices for secure and fast connections.

The PPTP protocol offers excellent speed despite being one of the oldest protocols. It does however have many security vulnerabilities and offers very low protection online

.
While encryption plays a crucial role in keeping you safe online, oftentimes it can also play the nasty role of slowing you down. Take encryption into account when choosing your desired VPN protocol because this setup will dictate how much your internet speed will increase or decrease while connected to a VPN.
VPN provider.

The connection speed you experience when connected to a VPN ultimately depends on many factors. Small providers may not have the resources to provide consistent speeds to all of their users. The best VPNs can maintain high-speed connections to support their customers' needs.
Bandwidth limitations.

As I mentioned before, VPN providers use different servers in order to facilitate their users with private connections. Depending on the quality of the said servers and whether your VPN provider actually uses the technique of bandwidth limitation, you may have variable internet speed.
Firewalls.

While firewalls by default don't have an impact on VPN speed directly, they have been known to be used to block or slow down VPNs if they were specially configured for this purpose. Moreover, firewalls can be a determining factor for your internet speed if certain ports are blocked by the firewall, leaving the user only with less performant connection types.
Routing algorithms.

VPNs are configured to route your connection between more servers.

The way the routing is done can have an impact on the internet speed you experience.
How to speed up VPN connection
As you can tell, there's a lot that can go wrong in terms of internet speed while using a VPN. Luckily, there are a number of things you can do and tips and tricks you can use to keep things to your advantage.
The first thing you should do in order to determine if you have a problem or how bad your internet speed actually is is to simply perform a test. 
There are many online platforms where you can check the speed of your internet connection. 
The best way to test if your VPN is causing internet issues is by performing a speed test without being connected to your VPN, redo the test after connecting to the VPN, and compare the results. You should be able to see how much your VPN changes your speed.
Once you've established that, it's time for action.
Among some of the things, you can do to ensure that your browsing experience is quick and smooth each time.
Change the VPN protocol and choose the one that is best suited for your needs 
Switch to a different VPN Protocol if the option is available from the advanced settings in your VPN client. If you prefer fast connections, you should also take into account the possibility of sacrificing connection stability and security for more speed.
It would be best if you did your own research on VPN protocols so you can choose the right one for your needs. 
Also, many VPN providers allow users to change the encryption type that's used for their connection. Before diving into a new VPN protocol or different encryption type, study the way they differ and clearly understand the possible risks. 
Restart your modem or router
I know, it's the most generic advice anyone with any kind of device has ever gotten. But there's a good reason for it being so popular. It works!
If your connection is suddenly slower than usual, it could be because your router is slow due to memory leaks or a number of other issues, and restarting it the old-fashioned way can help. 
Each device that is connected to the router has its own IP address and performs different actions online through the tiny magic box sitting in your hallway. Especially if the router has been on for a long time, your router might benefit from a well-deserved break.
Change the location of the server
As I mentioned before, the distance between you and the server you connect to can make a difference in terms of speed. The closer the server, the better the speed. With its simple interface, a good VPN client makes it easy to connect to servers all around the world and find the one that is best for you.
Use a wired connection
Wi-Fi is great, but it can also come at a cost in terms of speed, especially when you have several devices connected to the router at the same time. Whenever possible, you should try and use the wired connection instead. 
These are the tricks that we found to be most helpful in increasing your internet speed while connected to the VPN. You should try the method you feel best suits your needs and adds value to your browsing experience through VPN speed improvement and stabilization.
Does VPN increase internet speed?
Getting the fastest internet connection is very important for your online activities since all of a sudden everything is urgent nowadays. The good news is that depending on your ISP and its policies, a VPN can actually increase your internet speed. 
A good VPN service can help boost your internet speed by allowing you to connect to various servers and networks without being limited by your Internet service provider's filter. 
But how exactly can a VPN increase internet speed?
Avoid ISP throttling
Bandwidth throttling is a pretty common technique used by Internet Service Providers to prevent server overload. What they do is to basically limit your bandwidth while browsing your web, capping your internet speed in the process to a certain value. By using bandwidth throttling, ISPs avoid having their servers overloaded at certain times of day when more people are connected. Many of them especially target certain websites which are considered big bandwidth consumers.
While we do understand their reasoning and the necessity of certain limitations during rush hours, we also know how frustrating it is to stream a movie in 480p because that is the maximum quality you can actually get it to play. 
Luckily, in this particular case your VPN will actually help you increase your internet speed instead of decrease it.
By encrypting the entire data exchange between you and the websites you visit, a VPN will make it impossible for your ISP to detect what you actually do online. 
Let's take an example where your ISP has put a bandwidth limitation on Netflix in order to reduce the chances of a server overload. With all your traffic encrypted by the VPN, your ISP will not be able to detect the fact that you are connected to Netflix and streaming your favorite show.
This means that the bandwidth throttling rule won't apply to you, hence you will have a much better internet speed than the rest of the people on the network who don't use a VPN.
How can you tell if your ISP is using bandwidth throttling? Easy. Test your internet speed without being connected to a VPN and save the results. Connect to a VPN, redo the test and compare the speeds that were recorded in both cases.
If the test reveals a better internet speed while connected to the VPN, it means that your ISP is throttling your bandwidth.
Bypass ineffective ISP routing
The internet consists of thousands of networks owned by several Internet service providers. These networks are interconnected and interact with each other in different ways.
This means that your ISP will route your traffic by forwarding packets through the networks of other ISPs in order to allow you to connect to the websites you wish to visit.
Sometimes, ISPs route your traffic through the cheapest path instead of the most efficient one. Depending on the ISP policies and the network setup, routing decisions can have a significant impact on your internet speed.
It's the equivalent of intentionally taking a longer, slower, no-tax route towards your destination while driving, instead of taking the highway and paying the highway fee. 
Using a VPN can help with that. Since your traffic will be encrypted and your ISP will not be able to tell where your data is going and coming from, chances are that the inefficient routing will not be applied to you.
Conclusion
To sum everything up, let me shortly answer two of the most pressing questions about VPNs and their impact on internet speed.
Does VPN slow down internet speed?
Yes. It usually has a negative impact on your internet speed. The decrease is usually around 10% and is not something that you would normally notice. Depending on your security concerns and how much you care about your privacy, you can choose VPN protocols that favor speed over security.
Does vpn increase internet speed?
As weird as it may be to have a positive answer to both these questions, yes. Your VPN can actually help you increase your internet speed. If your ISP uses bandwidth throttling or inefficient routing, a VPN will help with that.
So, depending on your particular situation, a VPN can also increase and decrease your internet speed. It is up to you to decide whether this is a deal you're willing to make in order to ensure your security online or to bypass restrictions.
But if you're looking for a good VPN provider, allow me to tell you a couple of things about HideIPVPN.
We offer top-notch AES-256 encryption without compromising internet speed. We support the most efficient VPN protocols and our high-quality servers are situated all around the world.
The VPN client allows you to customize your browsing experience according to your particular needs and it can be configured quite easily. 
And considering our low prices, we see no reason why you shouldn't give HideIPVPN a try today!