What factors can affect VPN speed?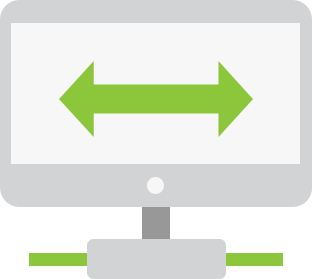 In this post we will try to explain one of the hottest topics related to VPN – speed. Does it matter how fast are VPN servers? Can you fully used bandwidth offered by a VPN operator? If VPN is slow – whose false is it? We will try to do it in an easy to understand way.
What factors can affects speed in the Internet?
Before we get to the different factors and examples let's assume a normal situation. VPN server you are connected to is fully operational and configured in most optimal way. In another way, from the VPN side of things all is OK. Now, you need to remember one of the things we have mentioned in our article – How VPN works? . What we said there – and it is very easy to test – is that physical distance between two computers is very important. To show you this is reality let's do the test.
Go to speedtest.net. No VPN active, only you own broadband at its best.

First test we do with the the server chosen for us by the service:
Now we will do second test – same broadband connection, same device – but we will choose manually server very far from us, in Japan. Here is the result:

As you can see the difference is quite clear, speed or bandwidth is significantly lower on the same broadband connection, when you connect to server far away. Same is true with ping. Difference is massive.
Why  is that?
The reason for this kind of scores is simple. Internet is not really a simple network like electrics in your flat or house. Your computer never connects to servers – VPN, streaming, speed measuring, websites, etc. directly. Data flow through many different servers and networks that belong to different telecommunications companies. No one has much influence over such route. All depends on current situation (loads) and agreements between companies. It means that now, route from A to B can go through points 1,4,6 and if you do a test 1h later it will go through 3,7 and 9. There are other factors too, but to focus on VPN you can assume that what's affects speed of an internet connection in general will also affect VPN connection.
What factors can affect VPN speed?
With VPN things get a bit more complicated, there is more things that may affect the speed. So, first is physical location of you – VPN server – and your target. For example, if you live in the USA and wish to connect in anonymity to a service in USA, but through VPN server in Europe, that means following. Your data will flow over Atlantic to Europe and back to US. It does seem like a lot of km or miles…
But what else can affect the speed of VPN? Power of the CPU in your device – why? Before you send or receive and data through VPN they need to be either encrypted or decrypted. If you have under-powered CPU the time needed for this process will be longer. 
Number of people using the same VPN server – the more users at the same time, the more load on the hardware of VPN server and its connection with the world
There are also others, less common possibilities. Your ISP may be throttling VPN connections. In some cases Firewall setup may affect the overall performance of VPN connection
Tu summarize…
We can promise you that we will always monitor how our VPN servers behave and perform. However, if you notice anything out of ordinary you are always welcome to let us know about the issue. However please bear in mind that in most cases, the problem that is affecting your connection is somewhere between us and out our influence.