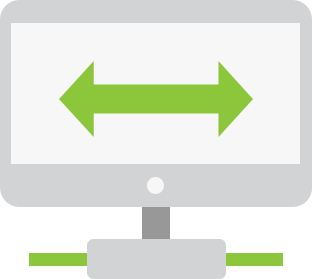 Is there anything safer than the VPN?  Or can you use VPN over VPN and through VPN. It is time to find out what is VPN Cascading. This post will bring you the basics to understand VPN cascading and what it actually means. 
Some VPN theory first
VPN is one of the more sophisticated types of network connections. As it is secured with very strong encryption it acts as a sort of a tunnel within a standard connection. If you use VPN connection to connect to a special server – we call those servers VPN servers – it will act as intermediary between you, your device, and the rest of the internet. This way you will be shielded by VPN server from the outside world. VPN's server IP address will be recognized as your own one. This is what allows users to go through – brake – different geographical restrictions – access geo – restricted content. So, how does VPN cascading make such connection even safer?
What is VPN Cascading?
VPN cascading is a simply multi VPN connection or a VPN connection within VPN connection. You can use it for this purpose two or more VPN servers from one VPN provider or you can use two different providers. You simply need to establish one, stable VPN connection and through this connection you connect to a second VPN server. It makes breaking the full encryption of multi VPN connection almost impossible – double layer of encryption.
In theory you could multiply such VPN connections indefinitely. However, there is no rose without a thorn. As you know VPN technology has some small downsides. They are almost negligible when we talk about single VPN connection. But, when you start multiplying them, those issues grow.
First, there is a question of CPU power of your device. To encrypt or decrypt an information you need to engage your CPU. The more connections you make, the more calculations for your CPU it  means and the more power CPU needs. Also the bigger calculations the longer you wait for an actual outcome. Secondly there is a question of the speed – what factors can affect VPN speed? Your data have to go from you to a VPN server number 1, from there to VPN server number 2 and so on, until last VPN server is reached and then the actual target – website or online service server. The more VPN servers on route the longer you will wait.
Should I use VPN Cascading?
If you are not a government top secret agent, a spy, or a criminal at least today, one active and secure VPN connection is all that you need. Instead of worrying that single VPN might not be enough – it is for most of us – make sure you go into habit of using it at all times. Make an active VPN a part of your Internet use routine.
Want to see how VPN works? Try it free now!