Why encryption is important?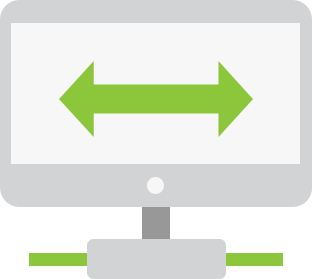 Why is encryption important? It might sound silly as a question but it is not. Encryption is at the base of VPN concept and idea. Without encryption, VPN would not be what it is – secure virtual private tunnel. Without encryption, VPN would be just another type of "more secure" connections like https. But it would not give you all the benefits of the VPN. So… why encryption is important? Let's find out!
All reasons why encryption is important
First of all, encryption is not only related to VPN but in general, to all digital data. We want to scramble, encrypt all data we consider sensitive, private or those stored on a platform that are easy to lose. This is why you secure your smartphone with a pin or password. It is a type of "simple" encryption. After all, without the right key, it is not possible to read data stored in the device. In case of VPN, encryption lies at the very base of the whole VPN concept.
VPN is a virtual private tunnel. A connection between two devices, that has to be established in the insecure, untrustworthy environment – you know it as the internet. Quite often large distances separate devices in the real world. That means, that for the data to be sent from one device to the other, they need to pass through many different servers and networks. Some more secure… some less… In some cases, your data might be even flowing through servers established purely to monitor traffic, gather data and information. For example official telecommunication networks in countries like Russia or China. On other occasions a "third party", a hacker might want to exploit loopholes in network security and steal or sniff exchanged data. For example WiFi networks in hotels or public, open WiFi hotspots.
If the data exchanged would not be encrypted they would be easy to "see", copy, read. Without encryption, VPN would not really be a tunnel and definitely not something you can call private.
Encryption of VPN gives you security for your data and privacy for yourself. It helps to keep not only content of your data secret but even their nature.
Without encryption your ISP can know exactly if you are streaming movie, making Skype call or sending email. They know type of data and where you send them or (do you watch porn?) from what source you are getting them. With active encryption none of this is possible.
Now you know why encryption is important
And since you do, why not try VPN? It is so easy to use and can help you ut on so many levels. Data security, privacy, accessing geo-restricted content and more – top reasons why people use VPN.
So, why not give it a try?