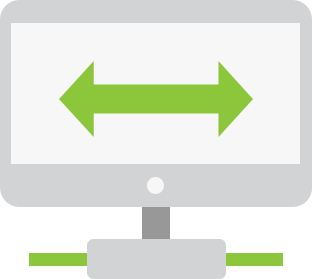 You may have found some other post we have published in our VPN and Smart DNS Academy and this subject is quite clear to you. If not, here are two links that might help you get additional insights for this post. First one will answer a question similar to the one above – Is it legal to use VPN? The second one will explain to you in a bit more detail what is Smart DNS? Now, that you have information from both articles we may start answering the question – Is Smart DNS legal? 
Do I really have to read what is Smart DNS?
Of course not! We realize some of you will not use provided links – we are all always in rush – and few words of explanation regarding Smart DNS will be welcome. So, in short, DNS server points your data and queries – when you want to open a website for example – to the correct place on the internet. Smart DNS server works in the same way with one, small exception. It contains a list of specific sites. Sites and services with geographically restricted content. If you wish to access information from such place, Smart DNS transfers you there through the alternate route via a proxy server, that is located in the same country where the content is.
This way geographical restrictions do not work and you can freely unblock access to Netflix USA, Hulu, HBO Go and similar sites and services. Unlike VPN, Smart DNS offers no encryption and does not hide your IP address. All other sites – on Smart DNS server list – work as with any other DNS server.
So, is Smart DNS legal?
Yes it is!!! 100%!! Anywhere and everywhere in the world! Even if the use of VPN is "frowned upon", Smart DNS is in a completely different league of tools. First of all, there are many DNS servers online. Google being the most known. Most of the time, in order to make your home internet as fast as possible, your ISP by default assigns his own DNS server to your connection. But at all time you are free to choose a different server.
However be aware!!! – legal use of Smart DNS does not mean you are in conflict with ToS of specific service. In reality though – especially if it is a paid, premium service – the only consequence you might face is shot down of your account. However, so far you have not heard about a single case like that. Even with VPN, Netflix was blocking servers, not users accounts.
To summarize: Is Smart DNS legal? Yes! Can you try it for free? Sure – simply register for our VPN & Smart DNS free trial.