What Is Smart DNS? (How Does Smart DNS Work?)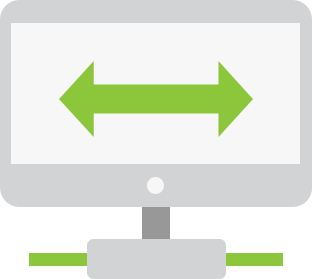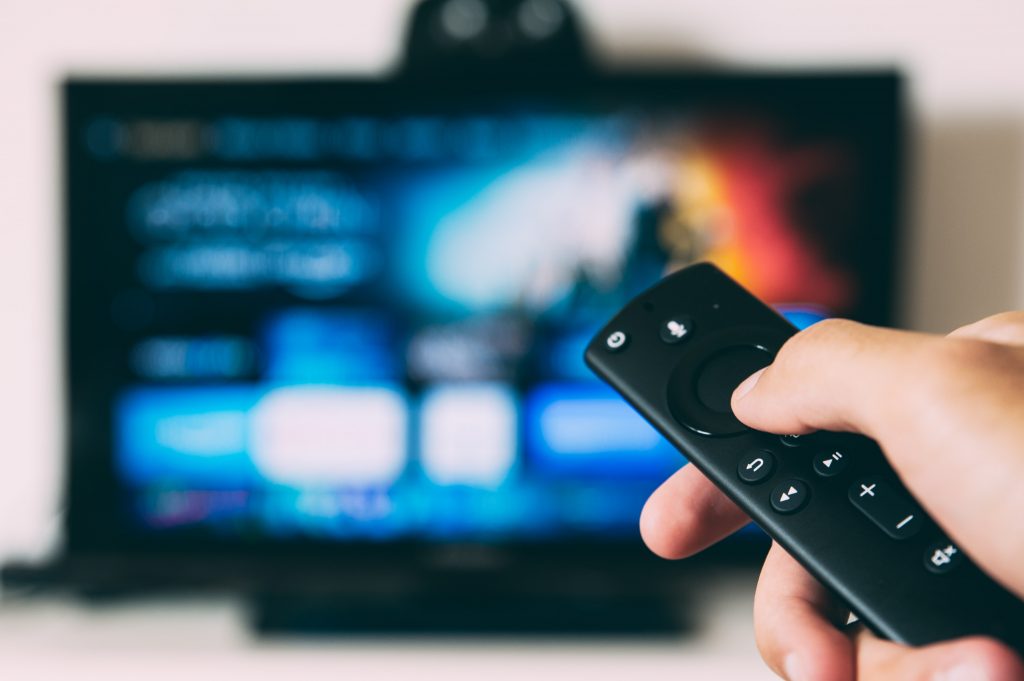 Since we extensively explained what a VPN is, what it does and how it works, it's now time to answer another set of common questions we often receive from our users: "What is smart dns and how does smart dns work?".
In today's online environment it is usually a good idea to use every possible tool to ensure that your online privacy is protected and that you have a way to bypass as many restrictions as possible.
Whether it's a VPN, a proxy, or a Smart DNS, your online experience could be improved by using these tools that allow you to hide your online activities to some extent or to simply bypass geo-location rules that are set to work against you.
So let's dive into it and explore everything you need to know about a smart dns service.
What is a Smart DNS?
A Smart DNS is a tool based on a technology which routes your DNS queries to its own servers instead of your internet service provider's servers, allowing you to bypass some restrictions, mainly geographical ones. 
Basically, a Smart DNS will trick websites you are trying to visit into thinking that you are from a different location than your real one, allowing you to access content that is not usually available in your country. 
Why do you need a Smart DNS? Well, here's a couple of reasons to use a Smart DNS.
- You want to access geo-restricted content

- You want to stream speed-sensitive

geo-blocked content

- You want to unblock websites that can't be unblocked by using a VPN or proxy

If you're among the many internet users who were confronted with geo-restrictions and you want to learn how to bypass them using a Smart DNS, you probably wondered at some point how a Smart DNS works.
Here we go!
How does a Smart DNS work?
In order to understand how a Smart DNS works, it's important to first know what DNS is.
As you know, all devices are assigned a certain IP address the second they become part of a network. Pretty much the same is true for websites. Each website has its own IP address. 
In order to make accessing websites easier, instead of using their IP address as a way of connecting to them, we started using domain names which are much easier to remember and are more relevant to the topic of each website.
The DNS or Domain Name System is a protocol that actually aids in making this "translation" from IP address to domain name and the other way around.
A Smart DNS will actually replace your original DNS address which is automatically assigned by your ISP with the one from the Smart DNS's dedicated server. 
As you probably already know, your standard ISP-assigned DNS address holds information about you, which can reveal your real geographical location. 
Smart DNS will intercept all your requests and replace any information that can leak your real location with its own server's information, making it possible for you to access the websites you desire.
The Smart DNS will route your DNS requests through a dedicated server that can be located pretty much anywhere in the world and thanks to that, it will help you unlock geo-restricted content from any location the Smart DNS provider operates in.
Now that you know what a Smart DNS is and how it works, let's explore the legality of this amazing tool.
Is Smart DNS legal?
Much like in the case of VPN's legality, there are, at the moment of writing this article, no laws that would prohibit or regulate the use of Smart DNS anywhere in the world. Changing your own DNS address is not an illegal action, it is actually even encouraged by some.
Google, for example, offers its DNS server addresses for free to those who want to use them instead of their own.
While Smart DNS isn't officially outlawed, its use is being blocked by ISPs in countries like China, UAE, China, Thailand and Indonesia. 
In order to still be able to track their users and their online activities, ISPs use different tricks to avoid DNS address changes, like transparent proxies or DNS hijacking.
Smart DNS vs VPN
Well, as you can imagine, a comparison between Smart DNS and VPN was inevitable. And while these two tools seem to have a lot in common, there are a couple of differences that sets them apart.
Since you already have a decent amount of information above about Smart DNS and how it works, let's look a bit into what a VPN is and then we will make a direct comparison between the two.
A VPN (or virtual private network), is a tool designed to create a smaller network within the network a user is connected to. Basically, by installing a VPN client and accessing one of its servers, you ensure that all your traffic basically goes through an encrypted tunnel.
That means that all the websites you visit, the personal information you share, your location and IP address will remain private from your ISP, government or hackers. Anonymity is a word that comes up pretty often whenever a discussion about VPNs arises. 
That being said, it's already easy to understand that even though at a first glance a VPN and a Smart DNS would seem to do pretty much the same thing, the truth is quite different. Let's have a look at some of the most important differences between the two.
A Smart DNS only routes your DNS queries to a different server
Unlike a VPN, a Smart DNS will not keep any other information private apart from your DNS address and DNS queries. On the other hand, a VPN will hide your IP and all your activity.
A Smart DNS doesn't use encryption
Smart DNS uses no encryption, leaving you exposed to a number of threats online. From snooping ISPs or websites collecting data about their users to hackers and surveillance agencies, very few are avoidable through the use of a Smart DNS. Depending on the protocol, encryption level and logs policy, a VPN can be a very useful tool if you care about your online security and privacy.
A Smart DNS won't slow down your internet
One of the main arguments for the use of a Smart DNS over a VPN is the internet speed. Since no encryption is used and the necessary resources for the unblocking are not being completely redirected through a different server, a Smart DNS will have zero effects on your internet speeds. If speed is something you prefer over privacy, that's a good reason to choose a Smart DNS to unblock geo-restricted content.
A Smart DNS won't speed up your internet either
Unlike a VPN, a Smart DNS won't be able to protect you from ISP bandwidth throttling.
Since it uses no encryption, a Smart DNS cannot help you bypass this policy.
A Smart DNS might allow you to bypass certain geo-restrictions a VPN can't 
It's not uncommon for certain online platforms to completely block users who use a VPN. Since from a strictly economical point of view geo-restrictions are in place for a valid reason, many websites go the extra mile to protect their policies and revenue.
Since VPN providers use a number of servers from different locations, it's pretty easy for websites to block access for all users with an active connection to a VPN. 
As I was actually saying earlier, all devices are assigned a certain IP address when connected to the network. The same goes for VPN servers. Once you're connected to a VPN, you are browsing the internet from the VPN's IP, and so do hundreds or maybe thousands of people every day.
VPNs hide your IP address but reveal their own servers' IP addresses instead. This means that it is quite easy for websites to simply blacklist IP addresses from which unusual activity comes.  
Since Smart DNS operates differently, it's likely to be a better solution for accessing a geo-restricted website where VPN use is being blocked.
Unlike a VPN, Smart DNS works on almost any device
Depending on the VPN provider you choose, VPN clients can be unavailable for certain devices. 
Since a Smart DNS doesn't require you to install anything on the device you're using, there are very few devices Smart DNS can't be used on. Devices without a DNS change capacity will obviously not be available for the use of Smart DNS. But even in this case, an alternative exists, namely, to set up the Smart DNS directly on the router the device is connected to.
A Smart DNS is cheaper than a VPN
And we made it all the way to the costs. While a Smart DNS is clearly cheaper than a VPN, it's important to know that you also get a lot less for your money. Many VPN providers offer Smart DNS for free as part of your subscription, so why not get both?
Of course, if you need to unblock certain geo-restricted websites or content and you have no interest in hiding your activities or protecting your anonymity online, go for the cheapest option, which is a Smart DNS.
A Smart DNS only unblocks certain websites
Unlike a VPN, a Smart DNS won't automatically unlock all the websites available from a certain location. As I was saying, Smart DNS won't replace your IP address like a VPN does.
This means that when you're trying to access a restricted website, you should always check that it is on the list of websites your Smart DNS provider is able to unlock.
So, to sum up, while a VPN and a Smart DNS are basically similar in certain ways, the way they operate and the complexity of their processes sets them apart. 
Choosing the right one depends on your particular needs and expectations. If you only care about unlocking geo-restricted content at high internet speeds, then Smart DNS is the right choice for you. If your privacy and online security are important to you as well, then choose a VPN.
Advantages and disadvantages of Smart DNS
As you can see, there's quite a lot to discuss when it comes to Smart DNS. Even though it has many advantages, using a Smart DNS can have some drawbacks as well.
Let's have a quick overview of the most important pros and cons when it comes to using a Smart DNS.
Advantages of using a Smart DNS
- It helps you easily unblock geo-restricted content

- It is quick, because of the lack of encryption

- It is cheap

- It's easy to configure, even on devices where installing a VPN client for example is not possible

- It might help you access restricted websites where VPN users are blocked
Disadvantages of using a Smart DNS
- Your data is not encrypted, leaving you exposed to a number of threats

- Some ISPs block the use of Smart DNS through

- Transparent DNS Proxies

- Your IP will not be hidden, meaning that your anonymity is not protected

- It doesn't automatically unblock all the websites from a region, just the predefined ones.

- It requires manual setup on certain devices where the application cannot be installed

- It won't allow you to bypass firewall restrictions

- It won't help you with ISP bandwidth throttling
How to choose the best Smart DNS service provider?
Now that you know everything there is to know about Smart DNS, in case you decide you need one, it's important to know how to choose the best Smart DNS service.
Most Smart DNS providers nowadays also offer a Smart DNS client which can be installed on the device you are going to use, in order to avoid manual setup.
You should always check the client out and make sure it is stable, user-friendly and that it can be installed on the devices you need.
Number of unblocked websites
As I mentioned earlier, unlike a VPN, Smart DNS only unlocks certain predefined websites and not all of them from a certain region. The number of websites a Smart DNS provider lists as being able to unblock says a lot about the provider.
Obviously, the higher the number, the better. 
Number of unblocked regions
On top of the number of websites a certain Smart DNS provider is able to unlock, you should also pay attention to the number of regions it can unblock. 
Let's take a streaming platform like Netflix for example, we all know that different content is being offered depending on the location. You should always check whether your Smart DNS can help you access content from several locations, even for the same website.
Any reputable Smart DNS provider will offer a form of support to its users. Whether it's via phone, chat or email, it's important to make sure that you can get help in case you need it. 
Obviously, instant support (chat/email) is preferred if you want to get your problems sorted quickly.
Dynamic DNS is an option provided by certain Smart DNS clients, which automatically updates your IP in real time. It is an especially good feature to have available in case your ISP changes your IP address frequently.
Having a dynamic IP can turn out to be problematic when using Smart DNS, because that would lead you to have to manually update your IP address every time it is changed. Dynamic DNS solves this issue 
It's always a good idea to try out a service before paying for it in order to make sure it is performing as you're expecting.
Many Smart DNS providers offer a free trial or have a refund policy and it's important to take advantage of these options before making a commitment and starting to pay full price for the service. You wouldn't want to have paid a 12 month subscription and only then realize that you can't use the Smart DNS service as expected.
Last but definitely not least, price is important as well. Prices for Smart DNS range from one provider to the other, depending on their reputation and level of service they offer.
What's important to make sure is that you get the best deal possible. Take advantage of the free trial period if that is available and always pay in advance for three, six or even twelve months once you're certain about the product. That way you get the best bang for your buck. 
Bottom line
So, in the end, what is Smart DNS? In conclusion, a Smart DNS is a pretty great tool to have. If you're okay to browse the web at your ISP-provided internet speeds with no encryption and want to unblock geo-restricted content, a Smart DNS is the way to go for you.
Speaking of which, if you decide to start using a Smart DNS, keep in mind that HideIPVPN can offer you the best of both worlds!
On top of the top level VPN service we provide, each subscription comes with a free Smart DNS package included. We care about your privacy and we keep no logs. 
We care about your convenience as well. Our VPN client can be used on up to 5 compatible devices at a time and works flawlessly on the most popular operating systems.
With several high-performance servers across the world, we can help you watch Hulu, BBC iPlayer, FOX, ITV, HBO GO, ESPN and much more with minimum costs and effort.
If you are concerned about your security online, please bear in mind that our VPN servers offer AES-256 encryption, which is considered the industry standard. And if you just need to stream content at high speeds, you can make the switch from VPN to Smart DNS quite easily.
Give it a shot, you won't be disappointed.