How to watch player.pl from outside Poland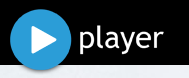 As you know, two day ago we have updated our SmartDNS. Right now, this great streaming tool allows you to unblock access to sites in three different countries – USA, UK and Poland. We understand that different users use different streaming services. With that in mind we will start today series of posts that will try to explain how to access specific services via proxy DNS, what is DNS and how to use it. We start today with first Polish VOD service – player.pl
Jak oglądać player.pl za granicą – How to watch player.pl abroad?
As we have said before, most of VOD services in the world are regionally restricted. In another words, only users connecting to the internet in those specific countries where those services operate can access their content. This means that you have to be in USA to watch US Netflix, in UK to watch BBC iPlayer or in Poland if you want to watch player.pl (used to be know as TVN Player). Sites recognize from which country user is trying to access their content through users IP address. Our, SmartDNS service uses special DNS server together with special proxy servers to beat that.
Once you sign up for our service (complete cost ranges from $3.24 – $4.95 per month)you will receive an activation e-mail, with details of your account with us and also separate login and password to our VPN and Smart DNS system. The second one is the one you actually use with the service itself. With your login and password, you can log in (login link is on the top of this page) to your "Client area" where you can change second login and password, update your IP in our data base, see your current Smart DNS or VPN package or ask for any additional help.
Once your IP is updated in our data base (this is how proxy DNS service recognizes you are our customer) you need to change DNS server address. Before we get to that, one more thing. If you are using Windows or OSX system on your personal computer, please download our free app. It makes hiding IP via VPN and using SmartDNS much easier.
Ok, your IP address is updated. Now you have to either change DNS setting in the device (mobile phone, computer, tablet, etc.) in which you will unblock Polish sites (TVN Player in this case) via Smart DNS or in your home router. Whatever device you want to use, you will find easy to follow, step by step instruction in our SETUP section. Once your DNS settings are changed, you can now access all sites and services in the country you currently are as well as all those unblocked in Poland – player.pl in this case.
If you have any questions, please contact us via support form on our website or via our Facebook profile.