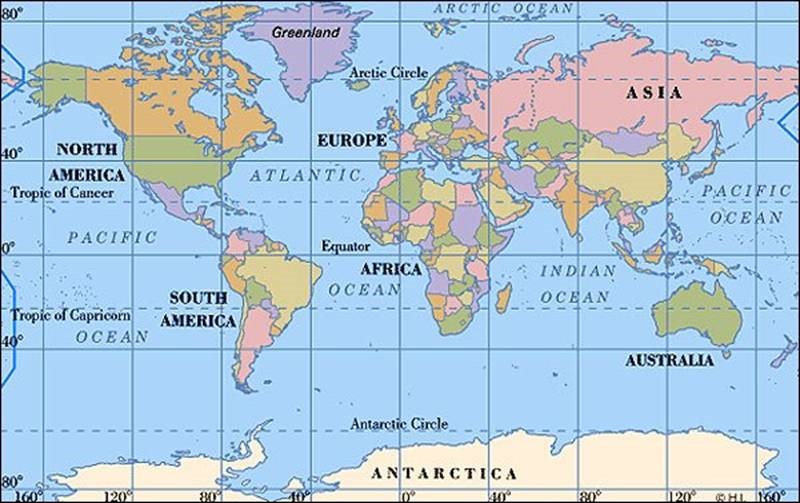 How do I choose the best VPN? What should I take under consideration? How do I know if company is trust worthy? Is it important from which country is my VPN provider? What should I know, check ask for? How does it al work? Will I know what to do and how to use it?There is plenty of questions where choosing a right VPN service is involved. Today we will try to answer few of the (to help you make a smart choice) and choose truly smart service.
My VPN provider is in…
As you can see from the map there is quite large number of countries in the world and so your VPN provider could be located (at least in theory) in any of them. But as it happens larger number of providers is in two places – USA and Europe. Please be aware that we are not talking abut location of VPN servers as it is completely independent for place of registration of the company. With the recent scandals concerning NSA and spying on US and non US citizens, one would think that Europe is a safe have for VPN companies and their users. But it is not the case. Because laws in European countries and in the USA are quite different it is actually quite opposite. All European VPN, ISP (internet service provider), GSM providers or in general telecom companies are required to keep retention logs. That means that, all VPN companies registered in EU are bound by law to keep records of their customer activities. Incoming IP address, your IP address is held by such provider for (sometimes) two years. Even if officially you are told "we do not keep any logs." If you are truly considered with your privacy google for providers, that have passed over their customers data to authorities.
USA is different is this regard. US law does not require any provider (currently) to keep any logs. This means, that even if there is a court order to provide details of US VPN users activity, provider can simply say – we do not have anything. And guess what… HideIPVPN is registered in USA. This means that when we say – we do not keep logs, what we really mean is, that we do not keep any logs of your IP address.
And beside all the goodness of VPN, different VPN server, proxy servers, SmartDNS service (best way to unblock Netflix Hulu & more) and dedicated free VPN software we also offer super customer care! Simply ask our Facebook fans! Next time we will try to answer other question mentioned above… or is there something you want to ask us?