How to: Android lollipop PPTP VPN setup tutorial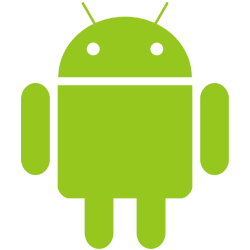 This tutorial will help you to setup and use our Premium VPN service via PPTP VPN protocol.
(based on Android Lollipop, compatible with KitKat)
1. Start you device and go to "Settings"

2. Then click "More" (1)

3. Choose "VPN". (2)

4.  "Add"  VPN profile, by pressing "+" (3) button as it is shown in the image below.

5. Name your profile (connection to each server has to have different name) (4), leave VPN type as default – PPTP (5), and enter name or IP address or name of desired VPN server (for example uk2.hideipvpn.com) (6). Once done, just press on "Save"
6. Click on your created VPN profile and type your VPN account username (7) and password (8). Then click on "Connect".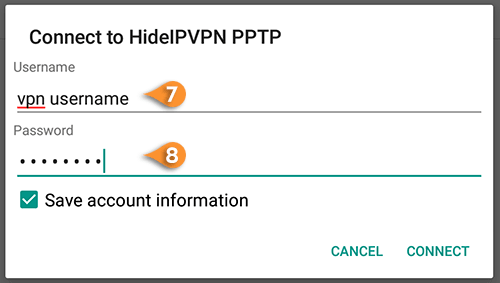 7. Now you are connected. To end the VPN session click on the active VPN profile and click "disconnect"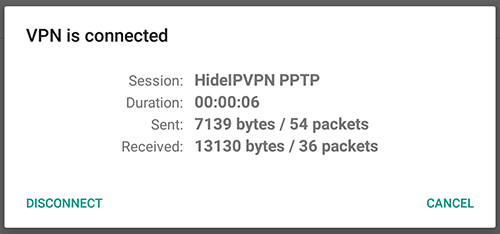 If you have any questions or problems you can always open a support ticket in Client Area or contact us through live-chat.