How to setup HTTPS proxy on Skype
How to setup HideIPVPN proxy on Skype. This tutorial will guide you how to do this.
Steps to setup proxy on Skype
Before starting, if you don't have an active VPN account you must get it – Get FREE VPN trial account!
1.  Open Skype.
2. Go to main menu and select Tools (1), then Connection options (2)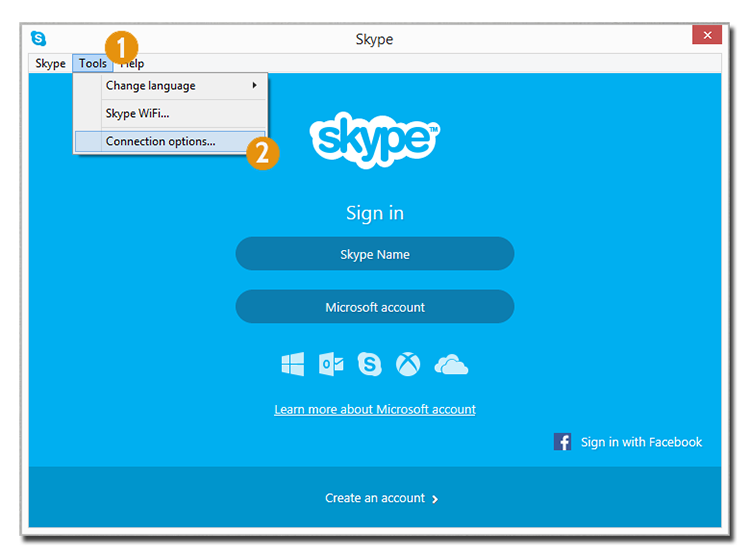 3. In Connection select HTTPS (3) then introduce server to which you want to connect (4) and one of these ports: 8080, 81 or 3129 (5). Once done select Enable proxy authentication (6) and introduce your User Name (7) and Password (8)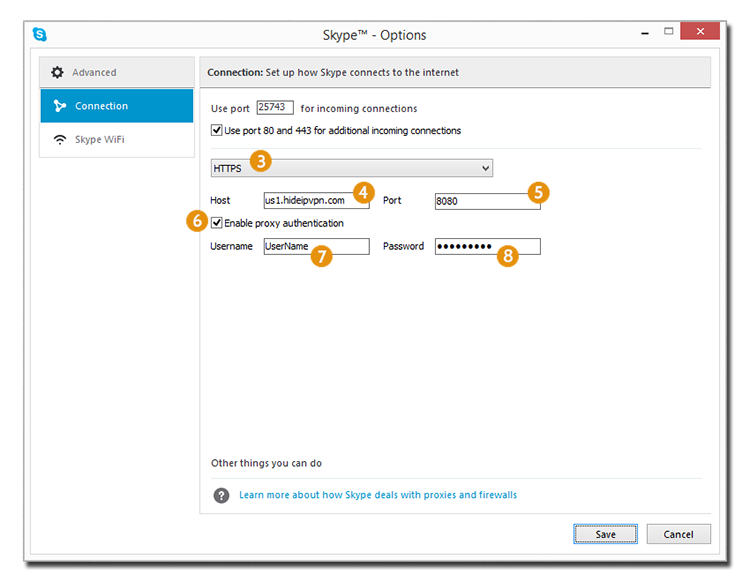 4.  Save Options and you're done!