How to setup proxy on Firefox – VPN service
How to setup HideIPVPN proxy on Firefox. This tutorial will guide you how to do this.
Steps to setup proxy on Firefox
1. Open Firefox.
2. In the top-right corner of the window, find Firefox menu (1), then select Options (2)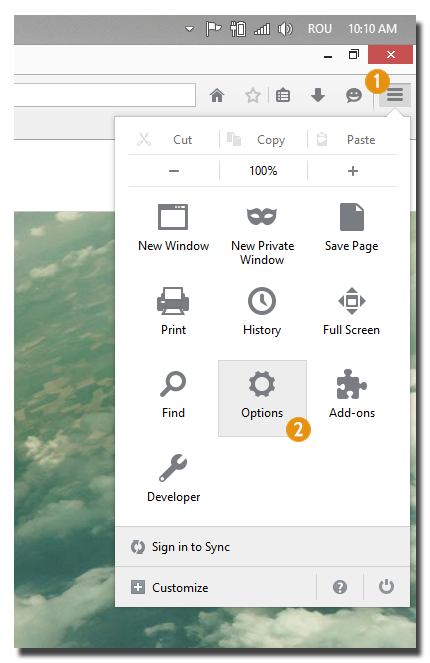 3. In opened window click on Advanced (3). Select Network tab (4) and press on Settings (5).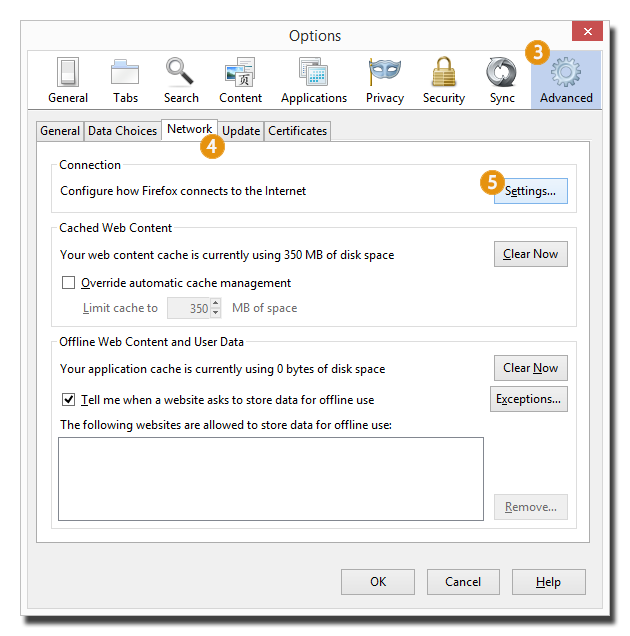 4. In "Connection Settings" windows do next actions:
Select Manual proxy configuration (6).
For "HTTP Proxy" – Type the server name which you want to connect (7)
For "Port" use one of these ports: 3129, 8080 or 81.
Very important to check "Use this proxy server for all protocols" (9)  and
Also very important to check "Remote DNS" (10).
Once done press OK (11). Then again OK in Options window.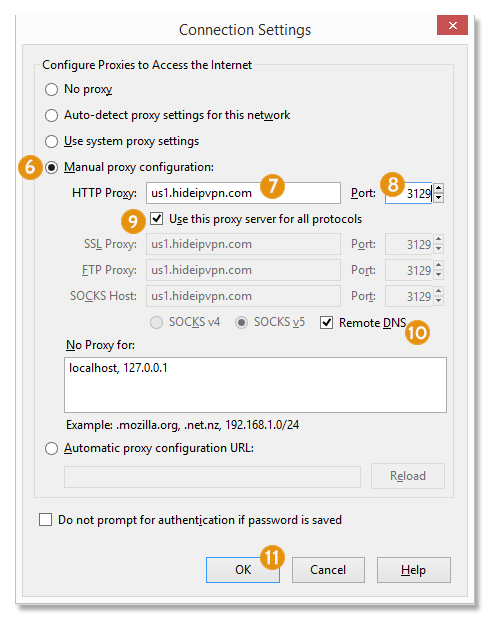 5.  When you'll try to access a page, you will be prompted to introduce your VPN User Name and Password from HideIPVPN.
Now You're Done!