HowTo: iPhone HTTP Proxy Setup Tutorial
With firmware version 1.1.3 or later you can easily connect to a HTTP Proxy under Wi-Fi on an iPhone or iPod touch. This can be setup by following these steps:
1. Go to the Settings Application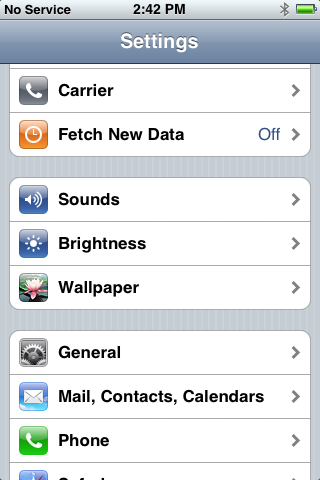 2. Go to General > Network > Wi-Fi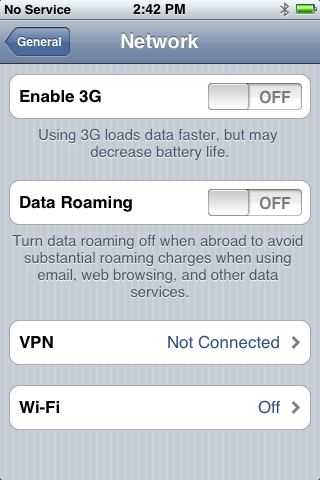 3. Select Wi-Fi connection you want to use with HTTP Proxy and connect
4. Edit Wi-Fi connection, scroll down and find "Proxy HTTP " and press on "Manual" , here we need to fill all proxy connection settings.
Server: Check the email you have received when you have paid for the HideIpVPN account. You will find there the available servers.
Port: 81  OR 3129 OR 8080

Authentication:  enabled
username: YOUR VPN USERNAME
password: YOUR VPN PASSWORD