How to setup L2TP on iPhone iOS 9
Here you will find how to setup L2TP on iPhone. This tutorial is compatible with iOS 8, iOS 9, and iOS 9.3.
We recommend you to use our free VPN app for iOS, for an easier and faster connection. But if you want to setup it manually, just follow our instructions.
Before start, you need to have an active VPN account, if you do not have one follow the link – Get FREE VPN trial account!
Steps to setup L2TP on Iphone
1. Go to the Settings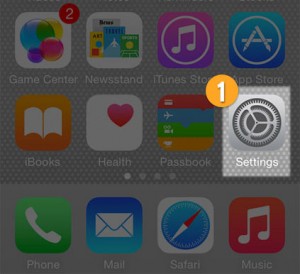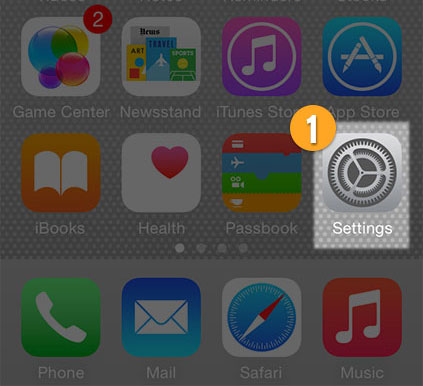 2. Go to General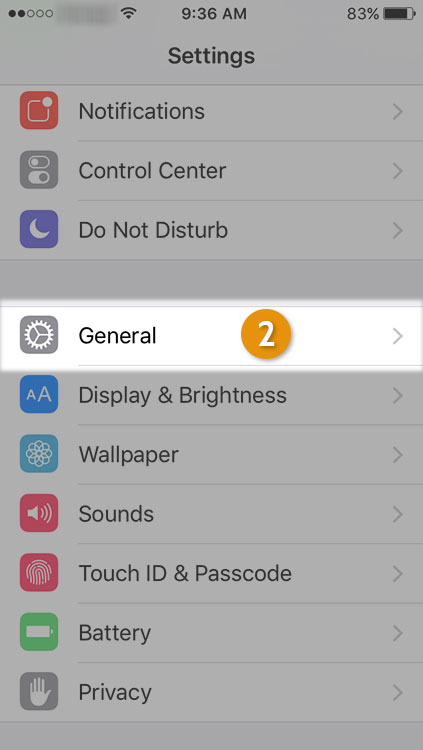 3. Scroll down and select VPN (3).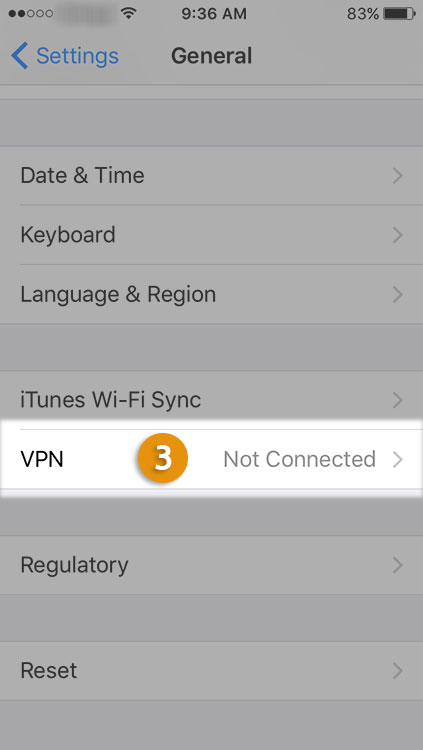 4. Press on "Add VPN Configuration", then press on "Type" (4) to choose vpn protocol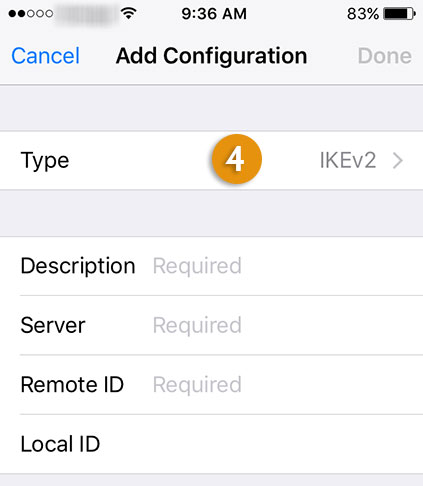 In opened sub-menu select L2TP (4.1)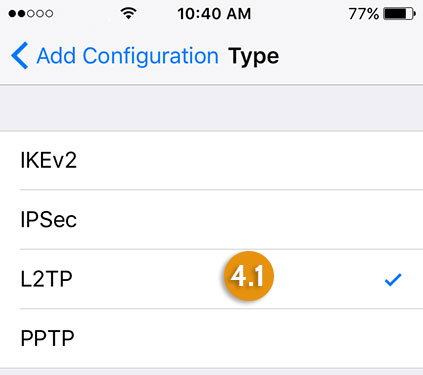 5. Now you have to do next:
For Description add any name you want ex: L2TP HideIPVPN US.
In the Server field type the host name or IP address of a HideIPVPN server you want to connect. (5)
For Account enter your VPN username. (6)
For Password enter your VPN password. (7)
Don't forget to use Secret: hideipvpn (8)
and press Save.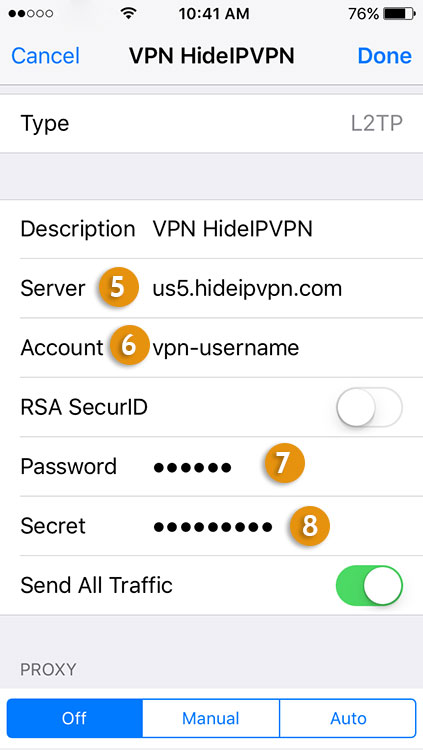 6. You can now connect to the VPN. (9)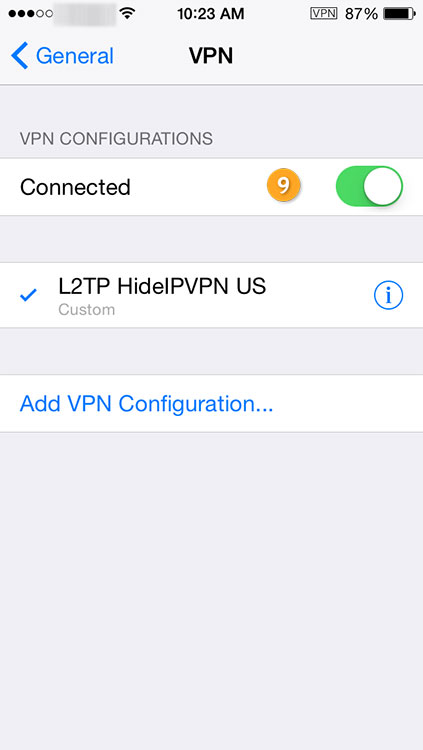 8. To Disconnect from VPN just disable VPN. (9)
9. In future to connect just go to Settings and enable/disable VPN (10)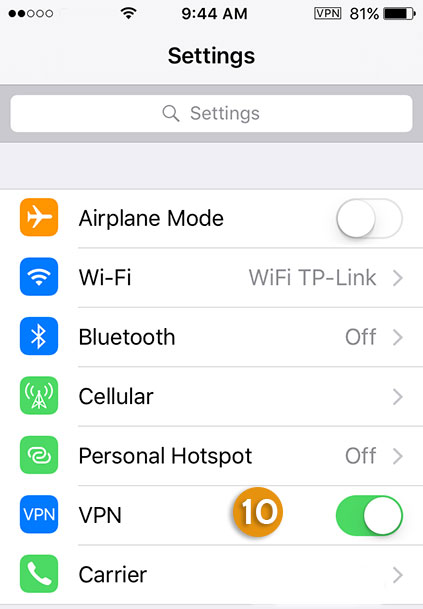 Now you're done! Enjoy your safe L2TP on iPhone from HideIPVPN!