HowTo: Windows XP OpenVPN Setup Tutorial
1. Download OpenVPN from  OpenVPN download page (openvpn-2.2.2-install.exe)
Note that this tutorial was made for OpenVPN 2.1.4 version but it should be the same as for old/new one.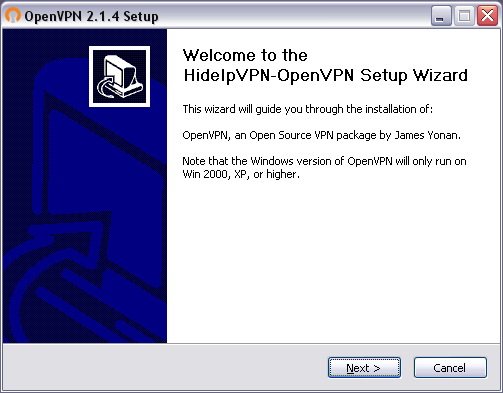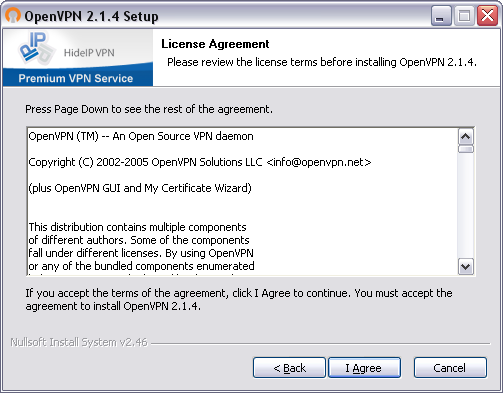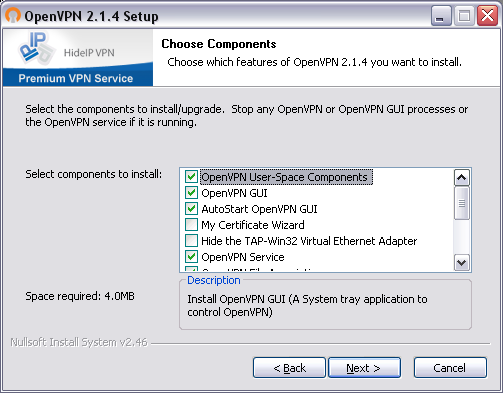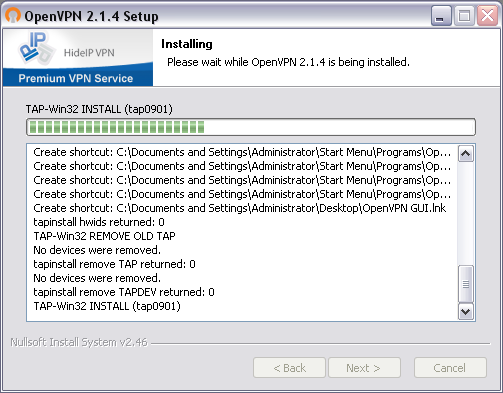 2. Download OpenVPN config files select OpenVPN config files according to your package.
3. Unzip OpenVPN configuration and copy to C:\Program Files\OpenVPN\config folder.
After you'll extract configuration files you'll find hideipvpn-password.txt file, edit with notepad and replace username and password words with your VPN username and password.
Go to Start -> All Programs -> OpenVPN and start OpenVPN GUI. You may receive the following message: OpenVPN GUI is already running.
In the toolbar, you should now see a symbol for OpenVPN (two red screens). Right click on the symbol with the mouse, choose server you want to connect and click Connect.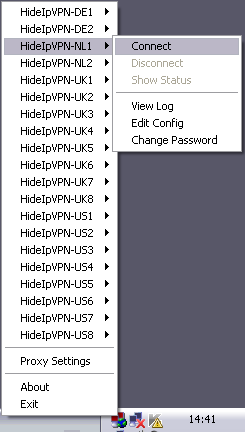 A successful VPN connection will be shown above the OpenVPN symbol. During a connection, the two little screens will be green.
If you see a firewall warning please click on Unblock.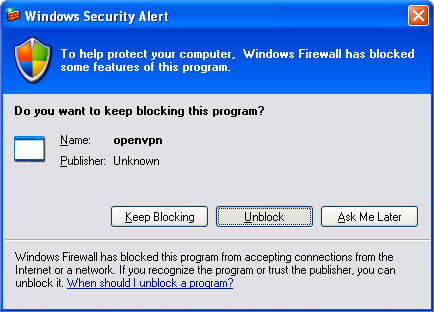 Disconnect
To disconnect, just right click on the OpenVPN symbol select server you where connected and click  Disconnect.