Unblock CW – if you like superheores!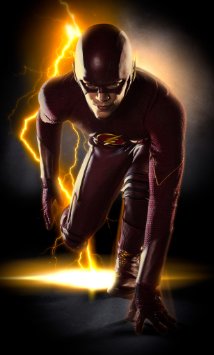 Some things do not need any special introduction. Superman, Batman, Iron Man, Hulk. The list of awesome and mighty heroes is almost endless. At Netflix you can currently enjoy Marvel's Iron Man (you might want to check what superhero movies are available at Netflix US and Netflix UK library). At Hulu we enjoy second season of The Arrow. Soon "new kid" will join the list! The Flash! Below we will tell you about possible ways to watch this new show online. 
Unlock Hulu anywhere!
The Flash (as did Arrow) will come from CW – the name come from the CBS and Warner Bros. – two corporations behind CW. Because of that, there is a very good chance that as other show we will all be able to enjoy this new, upcoming superhero show at free Hulu. This is how you can unblock Hulu these days. First you can change IP address to USA, through our VPN servers. All of them are located in different cities in US, that allow choice of different VPN protocols, data encryption and top class level of anonymity on-line. Yoour second choice is our DNS proxy service – Smart DNS. This type of connection is included free in our VPN packages and will grant you great streaming experience from geo-restricted sites in USA and UK. If you want the best quality of your video streams from unblocked Hulu, Netflix, Crackle or any other site SmartDNS proxy should be your no 1 choice. Our DNS unblock service is also available as stand alone product, from as little as $3.24/month with 7 days of free, unlimited trial.
Unblock CW Windows 8 app!
Windows 8 tablets and devices with touch screen are more popular with every day but some services, like Hulu, do "discriminate"mobile access. In order to watch Hulu on Windows 8 Modern UI app (same goes for iOS & Android) you will need Hulu Plus subscription. Unlike Netflix, it is impossible to pay for it with non-US credit card. However, if you do use such device we believe there is a different way you will be able to watch the show and use touch friendly interface.
On Windows 8 device – go to Control Panel, change region to USA and follow this link. We were not able to find premier date for the upcoming Flash series, however (for now) please enjoy trailer below.
http://youtu.be/yNRBOpzTojQ