Watch Vimeo on Demand securely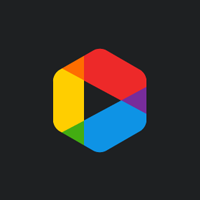 You might be interested in new VOD service lunched by Vimeo. New place to watch films and TV shows is called Vimeo on demand. Beside some news about the service, we will let you know how you can use this service securely and may additionally benefit from our VPN service. 
Vimeo on Demand
Many of you have probably heard about Vimeo service. Wikipedia brings this information about what it is: "Vimeo is a video-sharing website in which users can upload, share and view videos. It was the first video sharing site to support high-definition video." When it was founded there was idea that it will be a place to host official music videos. After a while, similar to YouTube it turned into video sharing site. It newer reached popularity of YouTube but its model of business, community and approach is a bit different. Companies like to upload and share their videos through Vimeo as streams to users contain no ads and allow clients to focus on the message.
Now Vimeo starts with new type of content – Vimeo on Demand. Contents offered by Vimeo on Demand is not free. You can either buy or rent movies and TV shows. Option depends on video owners. If you buy content you can access it at any time. Titles you rent remain accessible for 48h. Here you can find complete list of platforms at which Vimeo is available.
For now Vimeo has licensing deal with Lionsgate. That means you can enjoy titles like Mad Men, Orange is the New Black, Weeds, Nurse Jackie, Ascension or Manhattan. Don't expect Vimeo on Demand to be second Netflix. Their offer is a lot smaller and will remain so for quite some time. Vimeo lunched in 150 countries around the world. And this is where VPN meets Vimeo on Demand.
Try VPN with Vimeo on Demand
Here is why we think you should do this. First of all is your online anonymity and security. With your real IP address hidden behind VPN server and encrypted data you exchange with the internet you are simply safer. It does not matter what service you want to use – use VPN at all times.
There is one more reason to consider using VPN. As it is today with different video services. There are differences in content between regions. You might want to check Vimeo catalogue and see if one of the regions you can access through our VPN service there is something you want to buy or rent.