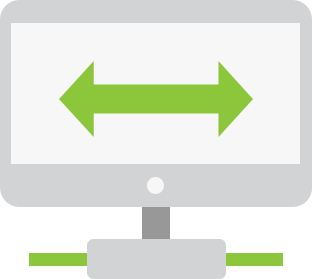 Quite basic and obvious question – Is it legal to use VPN? Unfortunately, as with many other things in life answer might be a bit complicated in some cases. However, we will do our best to explain VPN legality in the most thorough and simple way.
Is it legal to use VPN?
Before we get to the legal ramifications of the question it is advisable for you to read a bit more about VPN – try How VPN works? This will tell you about basics of VPN technology.
Now, that we all understand how VPN works let's get back to our main question – is it legal to use VPN?
You need to understand now, that this question is very general and so will be our answer. That is because legal systems in different countries differ a lot.
What is allowed and OK in one country is not necessarily OK in a different one. But do not be scarred.
VPN is legal democratic – and some not so much – countries we know. So, if you live in Europe, USA, Russia, China, Australia, Canada and so on. The answer is YES – VPN is legal, it is legal to use VPN.
Even – we mentioned them above – in the likes of Russia, Belarus, or China it is OK to use VPN.
But as there is so many countries in the world, some of them with very strict regimes, we need to emphasize – if you do not live is so called "western world", check if it is OK to use VPN in your country.
Why is it legal to use VPN or can it be banned?
Well, to be honest we cannot imagine situation like this. And the reason for it is not that so many people use VPN to access torrents, hide IP address or break through geographical restrictions – here you can read about top reasons why people use VPN. The main reason for it is that VPN on daily basis is used by corporations, companies, and governments. It is the simplest and most secure way for remote access to sensitive data on company servers. Also, VPN is not that much different from many other protocols for secure transmission. Making it illegal would mean that all others are illegal and banned and as such the whole use of the internet would be impossible.
Be aware!
The fact that it is legal to use VPN in majority of countries does not mean that what you do online is legal. What you do, has nothing to do with how you do it.
And like with general perception of VPN… if what you do would be considered criminal in all the countries we mentioned… well there is a good chance it is criminal activity and as such it breaks our ToS. Watching US Netflix for abroad is different from downloading children pornography.