Do I Need a VPN? (11 Reasons To Use a VPN)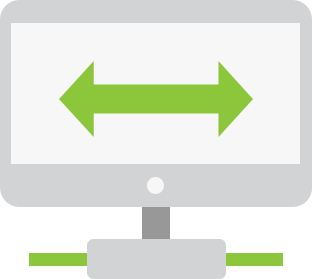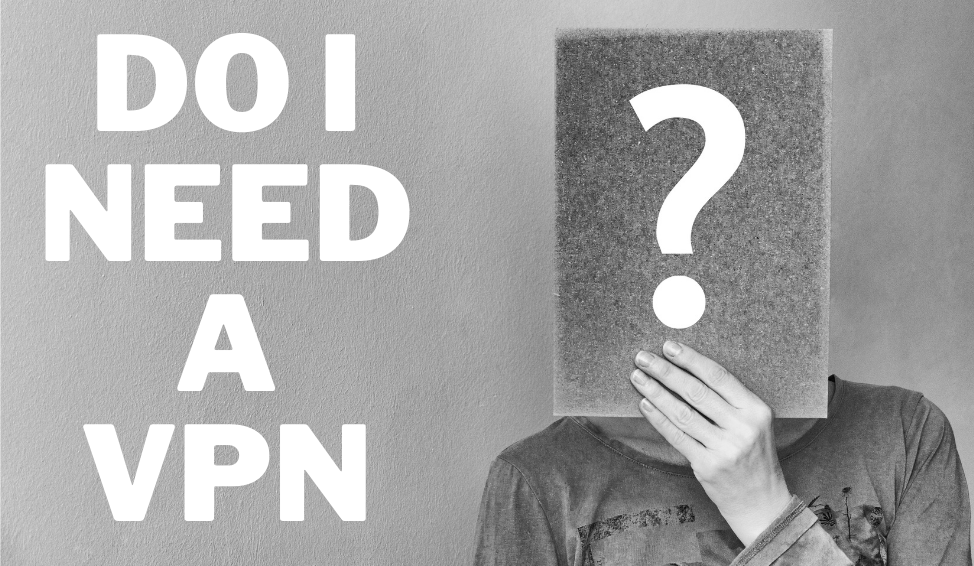 Before exploring reasons to use VPN, let's look a bit into what a VPN is.
VPN stands for Virtual Private Network and simply put, it is a tool that allows you to hide your real IP address and therefore your location, to encrypt your traffic and you ensure that everything you do online stays private to a certain extent. It can also help you bypass all kinds of different restrictions and access websites you wouldn't be able to access, either because of your location or an unforgiving firewall.
On top of this, all the data you send and receive through the VPN is encrypted, and you are therefore a lot less likely to be a victim of a cyber attack.
Why should I use a VPN? Here's why using a VPN is important nowadays.
A VPN will allow users to connect safely to Public Wi-Fi
We've all heard how unsafe it can be to browse the internet from public Wi-Fi networks. Like everything, free internet comes at a cost. And by using a free, public Wi-Fi network the next time you want to work from a Starbucks, the cost you may have to pay is actually a lot higher than you might expect. A lot can go wrong when you go online unprotected on a public Wi-Fi network, but using a VPN can prevent a lot of those issues. As I explained earlier, a VPN encrypts the whole data exchange between your device and the websites you visit. 
That means a lot of the cyber attacks that usually take place over public Wi-Fi networks will be too difficult to carry out on a user who is connected to the internet through a VPN. It's definitely not impossible to get hacked even when using a VPN, but chances are that a hacker would rather target a person with no protection. 
If you travel a lot and use public Wi-Fi networks often, staying safe from cyber-attacks is one of the main reasons to get a VPN.
Using a VPN guarantees privacy from your ISP
What many internet users don't know is that from the first moment they receive an IP address from their internet service provider, a lot of their online activity is tracked and logged.
From the websites you visit, the actions you perform, the searches you make, to your preferences and browsing habits, everything becomes a statistic (that is actually the best-case scenario).
If you care about your privacy and want your online activities to remain anonymous, that's a good enough reason to use a VPN. When you start using a VPN, your device connects from your public IP to the VPN server. Once connected, both your ISP and all the websites you visit will only be able to see the VPN server's IP.
Basically, the only activity your ISP will be able to see is the activity from the VPN's IP address, which will not be linked to you. Pretty cool, right? On top of that, all the ISP will actually see will be scrambled bits of data due to the VPN's encryption.
Privacy from Apps, services, and websites
Your ISP is unfortunately not the only one who is after your data. All the websites you visit, online services you use and apps you install on your mobile device collect data. 
There's a lot of reasons why your data is collected. From offering a better experience, to targeting you with ads and even selling it for a profit, websites have all kinds of reasons and use quite a lot of tricks to get as much information from their users as possible.
They can get your IP address to determine your location and how many times you visited the website before for example. They will get information about the way you interact with the site, what you click on, how much time you spend on a certain page, what section of a certain page you linger on. Your browser, operating system and type of device you visit them from are also not a secret. 
On top of this, many online platforms will gather information about your browsing activity across multiple sites. That translates as better targeting. It will be a lot easier for certain websites or apps to know your interests and shopping habits. 
Why use a VPN? 
Let's start with the beginning, your IP address. As I explained before, once you connect to a VPN, your public IP will no longer be visible to the websites you visit and apps you use. Without access to your IP address, your location will not be visible. 
Since a VPN also encrypts all the information you transmit while browsing, data collection becomes a huge challenge for the websites you access and for the apps you use. Because all they will be able to see is encrypted bits of data they won't be able to use. 
A VPN will protect your privacy from the prying eyes of government agencies
Yes, government online surveillance is a real thing. There are huge differences between countries and the intensity they perform this surveillance at, but nowadays most governments do it to some extent.
It may sound scary, but it is 100% true. The government is spying on you and has done so for some time now. 
From collecting data about your browsing history, documents you share online, private emails to search queries and tracking device moments, everything is on the table. 
A VPN can fix that. One of the reasons to use a VPN is to defend yourself from being surveilled by your government. By hiding your IP address and scrambling all your internet traffic through encryption, you become almost invisible.  
If you care a lot about your privacy in your relationship with the government, you should always make sure the VPN you choose does not keep any logs. 
Some VPN providers keep logs to some extent and while most of them don't do it to the same extent your ISP would, it could still become problematic if the government gets involved. With the aid of a warrant or court order, they can force the VPN company to provide certain data about your online activities. If the VPN has a no-logs policy, that will not be a problem.
A VPN could grant you access to restricted websites/apps
It probably happened to all of us to notice that there are certain websites or services that are not always available. Whether it's websites restricted by the network admin from our workplace or school or simply unavailable in our country, it's unpleasant and unfair.
Let's take a closer look at the problem and see why using a VPN will help.
Websites blocked through geo-restrictions
Geo-restrictions are the result achieved through the use of geo-blocking, the technology that restricts access to certain websites or online content based on the user's geographical location. 
In other words, users from different countries can have access to different amounts of content on certain websites or no access at all to others. Unfair, right? 
The most common geo-restrictions are on video streaming platforms and are caused by copyright and licensing differences between countries. While we understand how that works and affects the video industry, we still think that everyone should have access to everything. 
By using a VPN, the IP address you are being detected with by the websites you visit can be from a different location than your real one. If you live in Germany for example and you want to have access to content that is only available to users in the USA, all you need to do is connect to the internet through a VPN server with an IP address from the US.
Another reason to use a VPN is to ensure that you have access to everything you should while traveling. 
While countries like Russia, Cuba, Egypt, and Turkey (and the list could go on) may have a lot to offer to holidaymakers, there's a couple of things you need to know before you visit them. 
Things you're used to having at your fingertips may be unavailable when you reach your holiday destination. With government internet restrictions at full blast, you may realize that services you use every day like Facebook, Google, your online banking, Netflix are blocked. 
While losing access to your Facebook or Instagram account may not be a tragedy, not being able to access your online banking, or even Google services may turn out to be quite unpleasant.
Using a VPN that works on all your devices can turn out to be a great way to go around these problems.
Firewall-based restrictions
Another reason you might not be able to access certain websites is because of the restrictions set on a network level, either by your government or your network admin from your workplace or school.
While network restrictions from school and work are easily understandable because they usually block time-wasting websites like Facebook and Youtube, the more pressing matter is the websites blocked by the government. 
Many countries like China and Russia use firewalls to block their residents' access to certain websites in order to protect the regime. Denying people access to news websites, social media platforms, and other platforms where they could get real news and share their real opinions has become common practice in these countries.
Another one of the reasons to use a VPN is to bypass these restrictions. While using a VPN, all your data is encrypted, including the things you search and the websites you visit. Many of these restrictions can be avoided because the firewall will not be able to read the encrypted data you send and receive and therefore won't be able to block your access.
Take advantage of location-based price targeting
Did you know that you could save quite a lot of money by using a VPN? Well, did you notice on certain airline websites how prices slightly go up while you check them? And it's almost always a slight increase if you exit the website and open it up again. It can't be a coincidence, can it?
Well, it isn't. It's quite a clever trick actually and it is mostly used by websites where you buy airline tickets, rent-a-car online services, and hotel booking websites. 
The trick is that by showing you a price that is increasing while you take your time to decide whether to buy something or not, the website urges you to make a decision quicker. And more often than not, that decision is to buy.
Websites give you the false impression that by waiting longer, you will end up paying more. There's a couple of ways they can achieve that. By tracking your IP and using cookies from previous visits, they can tell how many times you visited and what your browsing behavior was.
That gives them the means to persuade you into making a purchase. By using a VPN, you can actually avoid that. 
Since a VPN allows you to browse websites almost completely anonymously and hides your IP, these websites will think you're a first-time visitor every time you access them, giving you the option to make your purchase at the first price you see. 
On top of this, many online services and even products on Amazon have different prices depending on your location. That is usually because they adapt their pricing to the buying power of the country you are browsing their websites from. 
I tested this myself back in the day and I noticed that certain games for example can be purchased with up to 50% less if I was browsing an online marketplace from an Indian IP than from an American IP. 
It was the same with renting a car online, purchasing software, buying accommodation, and plane tickets.
Unfair, right? Well, at least now you know that another reason for using a VPN is saving money. And the next time you're planning to buy something online, make sure to keep your VPN activated and switch the servers between different countries a bit.
VPNs make online banking safer
There are few things more sensitive to share over the internet than your banking information. And with more and more shopping being done online, hackers' attacks got a lot more rewarding in the past years.
That is why they adapted to all the different security measures implemented by websites and banking institutions. 
A VPN can make a difference between seeing your bank accounts emptied and keeping your funds protected. Every time you share your banking information on a website, to make a purchase, you expose yourself to a cyber attack, especially if you are uninspired enough to do that on a public Wi-Fi network.
As I mentioned before, all the data you send and receive online while connected to a VPN, is encrypted. Without getting into too many details about how encryption works, what you need to know is that getting through that layer of encryption can turn out to be a difficult task for a hacker to carry out. 
Besides protecting yourself while shopping online, another important thing to keep in mind is that many online banking platforms work strictly on IPs from the bank's country. 
That means that you may find yourself unable to log in to your online banking account and unable to do any transactions while traveling to a different country. 
By giving you the option to connect to the Internet as if you were doing it from a different country, you can bypass that restriction and proceed as normal. A VPN just solved another problem.
Avoid bandwidth throttling by your ISP
Bandwidth throttling is defined as the intentional decrease of internet speed by an internet service provider. It's a rather unethical thing to do, yet it happens more often than you think.
ISPs usually use bandwidth throttling on streaming services, because they are the big "consumers" on the network. Since they usually have many users connecting to those services at once, rather than risking an outage or disconnection issues on the network, they limit the internet speed allowed for these services. 
If you use a VPN, your ISP will not be able to see which websites you visit, and therefore won't be able to limit your speed. While everyone else on the network will struggle with loading times, you will watch your favorite shows in high definition without wasting any time.
That's one of the most important reasons to get a VPN from my personal point of view.
Downloading and uploading torrents
Now that's a sensitive subject, isn't it? Because of the ways they've been used in the past, torrents definitely have a bad reputation. 
We all know that downloading movies and music for free is illegal and unethical and wrong. You can get in some serious trouble for torrenting in many countries.
While we do not encourage this kind of activity, we should tell you though that as long as you do it, you might as well do it safely. Without a VPN, your ISP can see pretty clearly what activities you engage in while browsing.
Since the anti-torrenting policies and the sanctions have gotten a lot tougher lately, it's probably a good idea to never download torrents without being connected to a VPN. 
Your IP address will be hidden and your activity will not be visible to your ISP, meaning you have a good chance of getting away with it.
Take note however that not all VPNs are suitable for torrenting. P2P (peer-to-peer) VPNs are the only ones you can use to download torrents. 
So if that is something you are interested in, make sure to check that the VPN provider you are about to purchase your subscription from has this option.
You can do research on sensitive matters privately
Another one of the main reasons to use VPN clients when browsing is to protect your privacy from your search engine when you're looking for information on a private matter.
We all looked for questionable information online and I personally know the shame of having to find online answers to pretty awkward questions. What most of us didn't know at the time is that Google and most other search engines collect data about your searches.
While connecting to the internet directly from your public IP address and performing these searches, they are both visible and linked to you through your IP. This usually results in some pretty awkward personalized search suggestions and results.
A good way to avoid having your awkward or sensitive searches out in the open and visible for your ISP and search engine is to use a VPN. 
By scrambling all your data through encryption and hiding your real IP address, a VPN will make it unlikely for anybody to ever know your secret.
Using a VPN for gaming can improve the experience and keep you safe
Gaming has moved almost entirely online. With 2.8 billion gamers out there in 2021, a lot has changed in the past couple of years. 
Using a VPN for gaming has a huge number of benefits. Let's name a few.
Using a VPN can help you gain access to more game servers by changing your IP address to different countries.

You can avoid geo-restrictions in certain games and play them even though they are not officially available in your country

You will have a better gaming experience by avoiding ISP throttling

You could gain early access to certain games and DLC, before the official launch in your country

You lower your chances of being on the wrong end of a

DDOS attack

from angry competitors. (yes, it really happens)

A lot can go wrong online if someone who shouldn't, finds out as little as your IP address. In such a competitive environment as online gaming, keeping your cards close to the chest in terms of privacy is a good idea.

One of the most common complaints from gamers all around the world is lagging. By using a VPN optimized for gaming, you could avoid having these lag or latency issues in the future. It is not unusual for VPNs to reduce ping times, which in turn will help you have a smoother gaming experience.
Now that we explored all these different reasons to use a VPN, let me tell you why HideIPVPN is a great choice for you.
We've all been taught that everything comes at a cost. In our case, your privacy and online security come at a much lower cost than you would expect. We take great pride in being able to provide you with an amazing service at some of the lowest prices on the market.
Since only by reading this article you can realize in how many different contexts a VPN is useful, you should know that our VPN client works on up to 5 devices simultaneously. 
So whether you're traveling and you need access to a secure connection on your phone,  at home needing to avoid ISP throttling to watch your favorite shows online, or working from a public Wi-FI network, HideIPVPN will be a great tool to use.
Just as important to us as your security, is your need for speed. We know that even the calmest of us can get irritated by a slow internet connection. That is why we strive to achieve the best internet speeds possible through a VPN, by carefully selecting the best servers, in the best locations for you. 
Did I mention it works just as fine on any operating system? Well, it does. And not only that, we engineered each version for top performance and ease of use. Just a couple of clicks and you're protected. Your IP is hidden from prying eyes and all your data is protected by a layer of AES-256 encryption (considered by most experts to be the best choice).
Give it a shot and see for yourself.
Conclusion
As you can see, the versatility of VPNs nowadays and the huge number of threats and inconveniences it can protect you from, makes a VPN a very important tool.
All in all, if you ever ask yourself "Do I need a VPN?", the answer is almost always the same. Yes!