Top reasons why people use VPN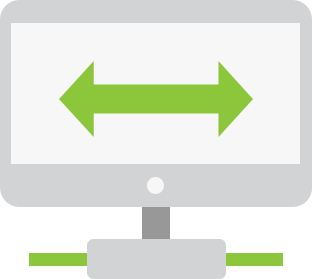 If you are wondering if you should or should not use VPN here is an article that might help you decide – top reasons why people use VPN. Is any of those reasons valid in your case?
Why people use VPN?
List of top reasons why people use VPN, that you can find below is not setup from the most important or popular the least ones. It is important to know how each of those reason is important to you. If you can connect to one or more of them, then we are pretty sure you would benefit from VPN use.
Online Anonymity
Because with VPN it is easy to hide IP address it is used – among other tools – as the way to protect anonymity online. If we will take care about cookies, browsing Internet in private mode change of IP address and use of encrypted VPN connections ensure, that our online footprint will be minimal.
If you think that online anonymity is something important and you would like to improve yours – get and use VPN.
Access Geo-Restricted Contents
Although Internet was meant to be free and open the reality of a real life has significant impact on virtual reality. In this case virtual border created by geo restrictions. Simply put it, there are many companies that hold licence or rights to movies, music, books, etc. over different markets – read: in different countries. What that means is that if you connect to the internet from location/country X, you are not able to use service and access content in location/county Y.
This is where VPN comes in. Connect to VPN server in located in Y and you will be granted full and unrestricted access to service and content. If that sound like something you have problem with… get VPN
Public Wi-Fi and Hotspot Security
We exchange more and more data daily. Problem is, that although our needs for being online grow quite often prices of mobile data is high or very high. The best example for it are holidays abroad. When that happens, we are looking for more affordable alternatives – free, publicly available Wi-Fi hotspots.
As great option as they are, they are also a source of potential troubles. We – users – do not know who else is connected, who is administering such network and if devices used in the network are safe from hackers. The best way to limit and minimize risks involved when such access point is used is VPN. If you rely on, and use a lot public Wi-Fi hotspots, get VPN.
Download and Upload P2P Files in Privacy
There are different types of services available online. Some of them are simple websites that you visit and want to make sure, no one, ever will know about it. Another example of such activity are torrents and P2P networks. You simply might want to know that no one will ever know you made an upload or download from such network. The easiest to use tool to help you maintain your privacy in this situation is VPN. If you use torrents and P2P occasionally and it is frowned upon in your country – get VPN and use torrents anonymously.
Break Out of a Restrictive Network at Work/School
This reason is – in a way – similar to problem users face with a public Wi-Fi hotspot. On many occasions at school or work access to the internet is very limited. For different reasons network admins are placing restriction on what sites and content can be accessed through such network. But again, VPN connection can easily bypass all of them. So, if you do access internet at work or school and you cannot access content you want because of local network restrictions – get VPN.
Bypass the Country's Web Censorship and Content Surveillance
Many countries treat internet in a very restricted way. Sort of like in case of work or school. Not only access to the "real" internet can be limited but also users – citizens activity online is under close surveillance. It might help authorities to control citizens or even fight political opposition. If this is the case where you live get VPN.
Cloak Your VOIP Phone Calls
We all use different messaging apps and many of use relies for different causes on VOIP calls. As great as they are most of them have one issue in common – they are easy to eavesdrop. Again, because of how VPN works it is a great way to secure all VOIP calls from potential eavesdroppers. If you use VOIP connections and privacy of such calls is important – get VPN.
Those are all major reasons why people use VPN.