Netflix US vs. UK – change region with SmartDNS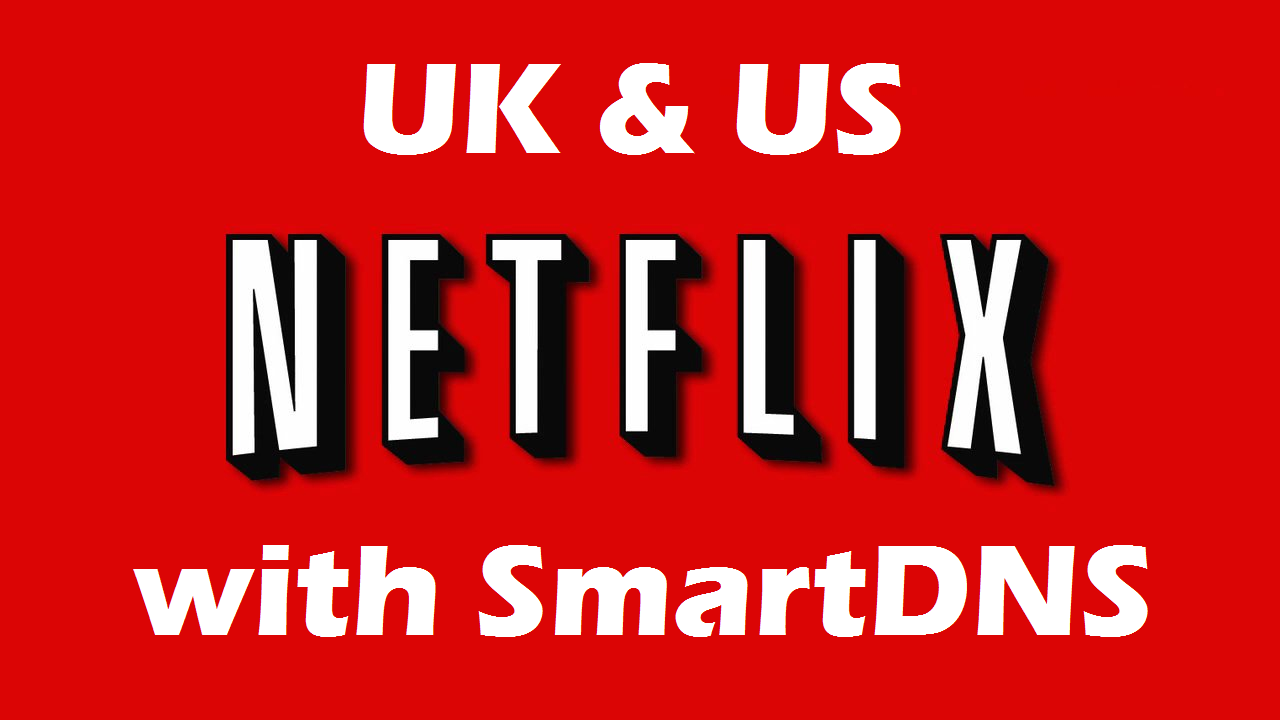 Post today will not be a long one. This is more of a reminder in regard of new way to unlock Netflix with SmartDNS. We have to admit, that we ourselves forgot, that there is more than one Netflix. Reason for it is very simple. SmartDNS is so effortless to unblock so many different video streaming sites that there is now a loot more to watch, than there is time. Netflix, Hulu, Amazon Instant Video, Crackle, Vudu, Hbo Go, CBS, Fox, NBC, ABC, MTV, BBC, ITV, SyFy, Sky Go, Now TV… list is much, much longer. When all this is simply a few clicks away from you, when you don't have to think about switching your IP from US to UK or changing it back from UK IP to US IP, you might get overwhelmed with what to watch.
Netflix is a King – unblock it!
There is no denying that Netflix is a KING of all streaming services out there. It might not have the newest (really???) flicks for you, but everything in its library is available with one monthly payment. We find it really cool as with other similar services their basic library is much smaller than Netflix one and for more recent titles you have to pay extra.
In most case users are searching for ways to unblock US Netflix library. Once you get access to US Netflix you think you are set for life ;-). We did to. Of course, at the back of your mind you know, that Netflix is also available in different regions like Holland or UK… but surely they can not beat US library! And this is where you are wrong!!!
How to unlock US and UK Netflix access…
But before we tell you why you are wrong let us remind you how to change access between US & UK Netflix libraries with SmartDNS.
With VPN it is very simple. You choose UK VPN server, your local IP changes to UK and you are done. Once connected to VPN network all sites, including Netflix will think you are surfing from UK and will show you the same resources they show to "real" UK users. Same thing with US IP address US Netflix access. Disconnect from UK VPN server, choose t US VPN server that works best for you, connect, done. With SmartDNS it is a bit different story…
SmartDNS does not change you IP address. Smart DNS server recognizes that the site is a "special" one and reroutes only necessary parts of the traffic in order to unlock requested site like Netflix or BBC iPlayer. This works perfectly, but DNS server can not know or recognize if you want to use US or UK site if, like Netflix, there is more than one possibility. Its unlock choice is pre-set (by default it is unblock US Netflix). So, what to do if you want to access UK part of Netflix?
Log in to your client area, choose your VPN or SmartDNS package, on the page you will see option to choose what Netflix you wish to unblock.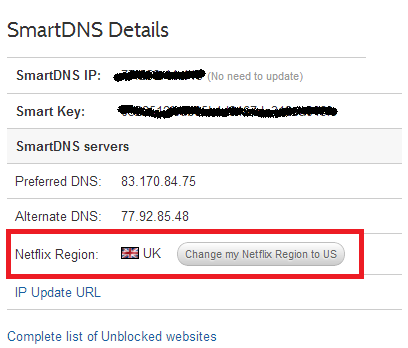 Change it and restart your device (you can try using service without, but if the change of library will not happen, restart will be necessary to clear DNS cache).
Unblock UK Netflix – why?
Answer is very simple, to watch you favourite shows. If you were waiting for complete Breaking Bad or Californication to get to US Netflix, so you can binge watch it… Wait no longer. Those shows and more, plus quite few movies are already available through UK Netflix.
There is one more difference in using different Netflix region than the one you had registered to. Your "My list" is not available when you are accessing Netflix in different region.
Really, it is worth to try and switch from US to UK region, you will be surprised!