Best Halloween VPN promotion 2016!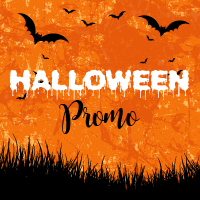 11-03-2016 Update! This promotion has ended!
Every year HideIPVPN likes to take part in Halloween fun. This year we want to make sure that you know what you should be scarred of and what not. Let us invite you all to the best online Halloween VPN promotion ever! 
Halloween VPN promotion – ghosts, vampires and hackers!
We believe that you plan to have a proper fun this year. Be warned – as much as we would love to secure you against anything and everything we cannot. That means with all scary ghosts, demons, vampires, trolls, witches, zombies, goblins, evil wizards and so on you will have to deal by yourself. In some cases you might need a gun , wooden stick or holy water – but be careful how you use them. Or advice here is use candy and chocolate. Not a well known fact but works against all above mentioned creatures and is a lot safer to use in emergency.
However there is a certain type of evil that we can help you with, truly! Hackers, data thieves, online bank robbers and all other individuals that you may encounter online can be repelled by our VPN. Get an access to our fast and safe VPN network. Activate VPN connection and use it as your protective shield online – not only during Halloween but at all times.
Halloween VPN promotion

Rules of our Halloween VPN promotion are very simple. You do not need any special codes only a decision, that it is time to be safe online. Promotion is held between 10/27 – 11/2. All our VPN plans as well as Smart DNS are now discounted. The longer period you go for the more you can save. In total you can get up to 60% OFF the initial price. All you need to do now is to choose your favourite plan and become (like some Halloween  characters) invisible online.