Free VPN or SmartDNS in exchange….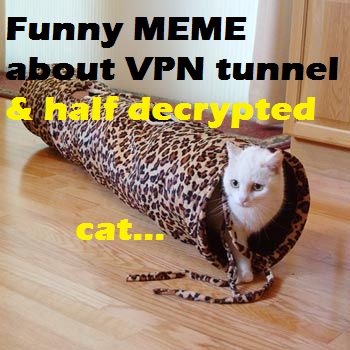 It has been some time since we have run last contest. But now we are back and we hope you will like our idea of good fun! We hope that we have come up with formula that has no downsides and that you will like our prizes for you! 
Free US/UK VPN
This is first prize we got for you. If we will like what you will send to us, we will give a choice of using our great Free VPN. This package will grant you access to US IP address and UK IP address. You will be able to hide your IP address, access all video and music streaming services in USA and United Kingdom and use internet in complete privacy. You will be able to encrypt your data using PPTP protocol.
All this VPN goodness will be yours for 1 month in exchange for…. – we will get to that in a moment ;-).
Free NL VPN
Similar to package above. This free VPN plan grants you access to our VPN server located in Netherlands. Unlimited use of this VPN will provide similar features as the package above. You will be able to use PPTP protocol, surf internet with VPN granted anonymity, encrypt your data, change your IP address, access NL Netflix library of movies. This package has also one additional upside. Unrestricted and anonymous torrent and P2P file transfer via VPN. Our US and UK VPN servers do not allow for such data transfers. And to get a full month of this VPN plan, all you have to do is….- we will get to that in a moment ;-).
Free proxy SmartDNS
This is even better than above. If you will, full 3 months of our Premium Smart DNS  proxy service will be yours. With SmartDNS you can not hide your IP address, you can not encrypt your data, you can not change your IP. But all the biggest streaming services in the world – Netflix, Hulu, Cracke, Sky Go, Now TV, Amazon Prime, BBC iPlayer and many, many more are yours to access as you please, from almost any device – including Smart TV and game consoles. And to get those 3 months you need to… – we will get to that in a moment ;-).
How to win Free VPN or SmartDNS?
Task is very simple! Create internet "meme" and send it to us! If we like it you will see it on our Facebook & Google Plus social profiles. The only conditions are: it has to be funny and it has to be (at least remotely) connected to VPN or SmartDNS or unblocking "things" or anything that somehow can be related to us. Use photos, drawings, text – whatever you want!
Now few important things!
Send your memes to contest[at]hideipvpn.com – put "Meme contest" as a message subject (and don't forget about attachment! ;-).
Contest is open for everyone and forever – if you happen to read this post 6 months or a year from the day it was published don't worry. it is always ON!
If you got more ideas, keep sending you projects every month – there is no limit here as well!