Internet censorship is rising in Russia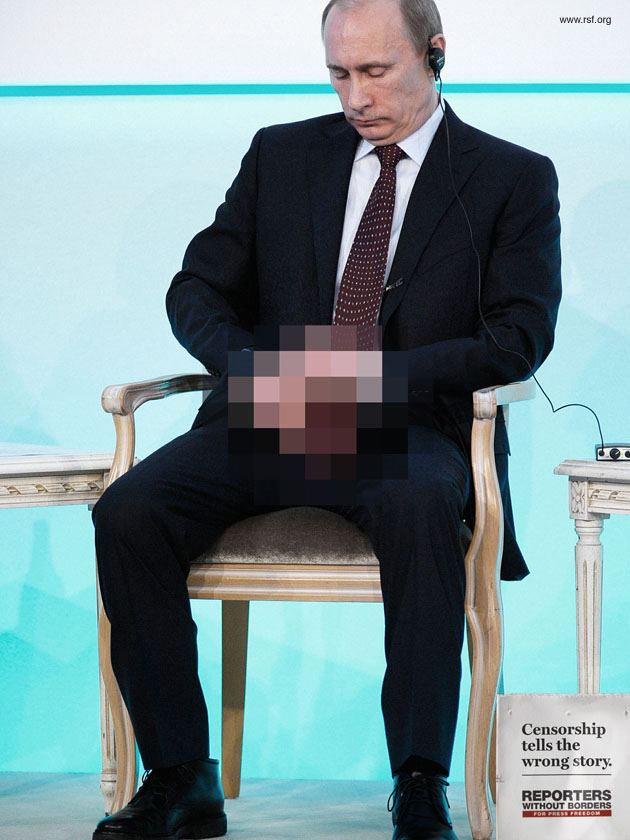 When we wrote about citizens rights and censorship in the recent months our main news were coming from USA and UK. Thanks to Mr. Snowden, we know that countries claiming to be free and democratic were (and are) spying on there own citizens and everyone else. How ever, there is one more country that claims it is ruled by democracy and freedom – Russia. But is it really? 
Hard times are coming for Russian bloggers
Prelude for current events in Russia started a while ago.But it is worth to note, that President Putin shows public again and again what he thinks of the internet. Only few days ago he described it as a "CIA initiative" . In another words an average Russian citizen should see the internet as something created as a tool against Russia. With hat in mind, when he time will come when Russai will cut itself (or rather its citizens) off from the global internet, it will be done (as is spying on US citizens done in US) for their own good. If the whole process will be done in the right way, there is a good chance people will actually be happy about it. And this is how it starts… CONTROL.
Reutes and Huffington Post brought us news about newest initiative be upper house of Russian parliament. The idea is that all bloggers, that sites generate more than 3.000 visits per day will have to get registered as media. They will have to follow exactly the same rules. It is obvious that, no longer anonymous, people without financial or legal support will have to back down (take articles off, etc.) every single time their work or opinions will attract attention of authorities.
Seems to us like it is high time for all Russian internet users to get VPN now! For all of you in Russia, who are not happy with current authorities and direction your country is following we strongly advise not to publish any comments under your ow IP.
If you run a web site, move its content to a foreign server today! And make sure that all connections you make to publish new content are connected by encrypted VPN connection. We would also ask for consideration all those of you, who access such sites in order to read (or even sites of foreign media for unbiased news and opinions) – don't do it under your own IP and identity. Hide your IP before you start surfing!
Скрыть ваш IP адрес, получить VPN сегодня
You all know that HideIPVPN always does what it can to help out those in need. If you are Russian, if are looking for a good VPN that will hide your IP and will keep your identity safe and secure from Russian authorities try our service!
Use the code "RUSSIAVPN" and on your first month of service (any VPN plan) we will give you discount of 25% off. Only VPN (in monthly billing cycle) packages  are discounted. Remember, that beside 25% off you will also get unlimited access to our SmartDNS proxy service (check each VPN package for details). In order to upkeep quality of our service only 50 discounted packages can be activated.
Next step for Russia for even greater control of the internet?
Creating three types of networks – local, regional and national. And only the third kind will actually be internationally connected (Kommersant). We are certain this is not something Russians citizens should wish for!