2012 Olympic Games VPN discount
Update: (13/08/2012) Olympic games discount closed.
Only few more days to go and all fans of sport will be invited to one of the greatest events – The Olympics. As you know such a treat does not happen too often, once every 4 years to be exact and since decades focuses attention of the whole world. Battle of a Man, competition of the nations, all the best athletes in the world, all the events… everything in one place. TV stations in the whole world will be showing this year's Olympic Games but if you want to be sure you will not miss a thing, we have prepared a special offer for you – access to UK IP address with lower, discounted price.Amongst many others, BBC is one of the TV stations that will provide broadcast from this year's Games and luckily for all of us beside regular transmission through satellite (for British Islands only) and digital transmission FTA, BBC is kind enough to stream all of their channels live. If you have a device that supports Flash (iPad, Android tablets, PC computer, etc.) and has a built in VPN client (or can use proxy servers) with our help, you can enjoy live and VOD (through BBC iPlayer) broadcasts of everything that BBC will be showing. All you need is access to UK IP (more about it in a moment) and Internet access (we advise minimal bandwidth of 2Mbit/s).
Ok, so you got the device, now time to get yourself a UK IP. All of you who are with us already do not need any extra information, but (just to be on the safe side) clarification. If you do not have access to UK IP in your current plan you can:
Get another (second) package in a discounted price (you can keep it active after the Games or simply suspend it) – this is a good idea if you billing cycle end in the middle of the Olympic Games

Suspend your current package and get a new one, bigger – for example

US/UK/NL/DE Premium Package

instead of just US
If you are a newcomer, we would advise you to start a bit differently. You need to know that we want to have only fully satisfied customers, this is why we would advise you (strongly) to try our 3h Free Trial first. This will allow you to check how your broadband performs with our VPN servers. Before you begin, in order to get the most out of our VPN network we would also ask you to read following posts: How to use proxy instead of VPN (and what is the difference) and why is it good to try few different VPN servers for speed.
When all of you will be set to proceed all you need now I a special code – 25Olymp When you get to the screen where you can paste the code – do so. Only then, your selected package will be priced with 25% off for the first month.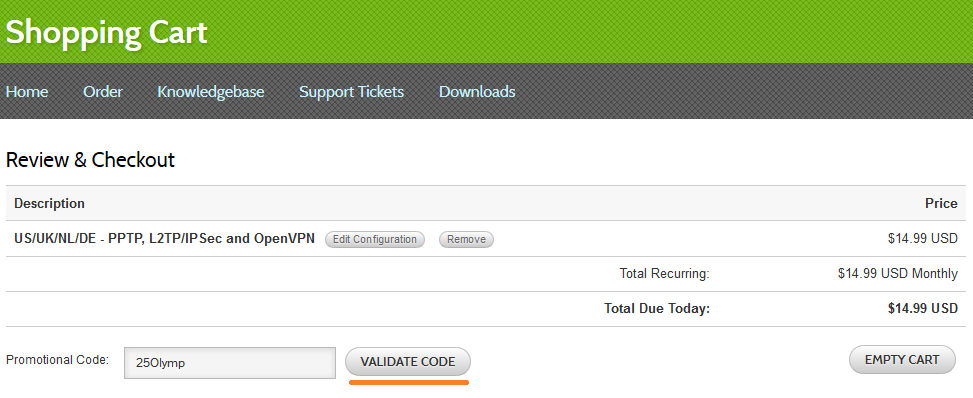 Please remember, that discount is only for packages containing access to UK servers and that packages have to be billed in a monthly cycle.
Attention all users (just in case you have skipped through some parts of this post) – if you want to make sure your internet broadcast is fluent and uninterrupted, access to VPN server via proxy is always more efficient (but it does not  give you the same level on anonymity).
BBC Opening Ceremony (Friday, 27.07.2012; 19:00 UK time) – but our promo code is already active!
Remember, Your IP is Your ID and… enjoy the 2012 Olympic Games!