Are your mobile apps safe?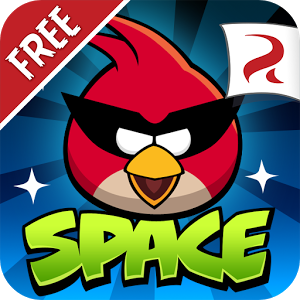 It did not took us long to yet again write about PRISM and NSA/GCHQ scandal involving spying on internet users. We have published interview with Mr Snowden only few days ago. Right after that, on 28 of January we had Data Protection Day, that we have also mentioned on our blog. At the same day Guardian & New York Times published even more disturbing news. 
Use VPN at all times!
Also on your mobile devices. VPN provided by HideIPVPN can be easily configured on both Android and iOS. Properly configured it can nicely run in the background. If you keep your data connection active on your mobile device (and we suspect most of you do) your data can be a target for attack even when you are not browsing the internet. And if agencies like NSA or GCHQ are using this method you can be sure that hackers do as well.
Let us quote both sources…
"The National Security Agency and its UK counterpart GCHQ have been developing capabilities to take advantage of "leaky" smartphone apps, such as the wildly popular Angry Birds game, that transmit users' private information across the internet, according to top secret documents." – Guardian

"Many smartphone owners will be unaware of the full extent this information is being shared across the internet, and even the most sophisticated would be unlikely to realise that all of it is available for the spy agencies to collect" – Guardian

"Depending on what profile information a user had supplied, the documents suggested, the agency would be able to collect almost every key detail of a user's life: including home country, current location (through geolocation), age, gender, zip code, martial status – options included "single", "married", "divorced", "swinger" and more – income, ethnicity, sexual orientation, education level, and number of children." – Guardian

"When a smartphone user opens Angry Birds, the popular game application, and starts slinging birds at chortling green pigs, spies could be lurking in the background to snatch data revealing the player's location, age, sex and other personal information, according to secret British intelligence documents." – NYT
You are especially at risk if you use jaibroken / rooted device and side load apps from different sources that official stores. Let us put it this way.
If you don't use VPN…
…most likely your data are being collected by one or few government agencies. In itself it might not sound bad (if you are OK with such preventive measures), but what if such data are being analysed by outside of agencies, by third party, private companies. Are you sure you can trust their employees, that they will not use (sell) such data for personal gain?
If you don't use VPN and side load apps…
…there is a good chance that sooner or later you will download specially prepared app that will allow hacker to access anything on your phone. Your e-mails, passwords anything you store on your smartphone and perhaps through it even access your other devices. So, if it happens one day that there are money missing on your bank account – don't be surprised.
VPN can help, but…
VPN will hide your IP address, VPN connection will encrypt your data. VPN will help to secure your phone from undesired access on open, unsecured Wi-Fi networks. It will increase your safety and privacy. But like any antivirus software it will not guarantee tour safety especially if you will not be careful about what you do online, what data (and where) you store and what sort of other software do you use.
Read more:VPN on iOS and VPN on Android