HideIPVPN: we are improving our VPN servers.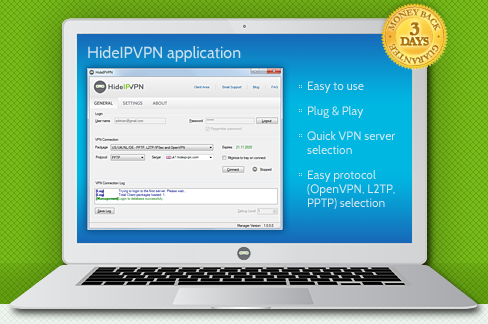 Today we have very simple announcement about invisible (almost) change that some of you might start to feel in few days time. You know that we are always looking for ways to deliver you better and more satisfying service now is time to do just that. Firstly let us assure you that only customers who had set up their VPN connections by hand with the use of servers IP addresses need to react to this post. We have decided to change our DE1 VPN and (as announced previously) US3 VPN servers. We are certain that with current change you will see HideIPVPN as even faster and more reliable VPN provider.
You change servers – "What do I have to do?"
Well, as we said. In most cases absolutely nothing :-). If for connecting to VPN network you are using our Windows software or (on PC and other devices) you have crated VPN connections by hand using VPN server names – like de1.hideipvpn.com you can keep using your connection as you did. Change of server will happen in the background, without you noticing.
If on the other hand instead of server names you have used their IP address during setup of VPN connection in your system, we would ask you to check address of new servers on our site in " Client area" under or refer to information e-mail from us:
"Client area" -> "VPN packages" -> "PPTP, L2TP/IPsec and Proxy servers" tab.
Old servers (accessible only via their IP address) will stay active till the end of this month.
As always we ask you to join us at Facebook and/or Google+ for more news and extra promotions!