iOS & Android developers wanted.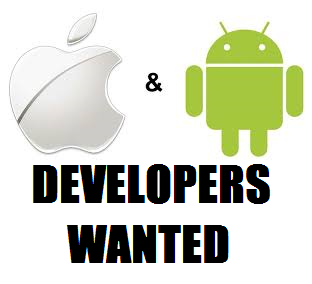 For quite some time we have VPN application for OS X and Windows PC platform. We know you like it a lot and this is one of the reasons we are still trying to make it even better. But we also realize that a lot of your everyday life is mobile now and this is why we want to bring our great app to mobile systems. 
Android & iOS developers – we got job for you!
We would prefer a developer or a small company, that could prepare this application for both versions of mobile software. However it is not essential. If you specialize in app development for just one of those system we are still interested in what you have to say!
The best way to see what we have and what we want would be to setup trial account with our service. You can do so by following links on our home page – Try VPN for Free and Try SmartDNS for free. Once you have your VPN & SmartDNS account, download either Windows or OS X VPN application from here. Once you know how it works and you think you can create application like this for iOS or Android contact us (contact [at] hideipvpn.com) and we will discuss further details. The same gose for all and any questions you might have – feel free to ask!
In short, we need application that will allow users of mobile platforms (both on phone and tablets) to quickly create VPN connection to our servers, using desired VPN protocol. The same goes for SmartDNS part of software.
Do you think you can do it and help our customers maintain their privacy also in mobile environment?
We kindly ask all readers to share this post via social networks. If you are not IT developer, perhaps one of your friends are?
We will greatly appreciate if you will include introductory quote and time frame for this project!