Netflix is doing OK – join now to save money!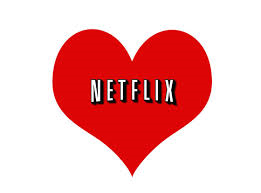 If you have feared for your favourite VOD service in recent weeks we got some very good news. Yesterday Netflix have publish it 1st quarter earnings and at least for now things are looking awesome! Read more to find out how to unblock Netflix abroad and (if you are not a member yet) how you can save some money on this superb service! 
Netflix in numbers
First truly amazing information. In first quarter of 2014 Netflix has managed to reach $1 billion in revenue. It sounds like a lot and it is really a lot. This clearly show how popular is this service with users around the world, even in part where Netflix is not officially operating.
Considering how Netflix stock was falling recently (there were fears in regard on content Netflix can offer its customers as well as problems of throttling some user might have experienced in the past) shareholders must be very happy to hear that company has made a $53 million in net profit.
But there is a "the fly in the ointment" (one bad news in all good news) – price increase in coming, just like the winter… We will get back to this i n a bit. Now lets try to check…
How to unblock Netflix outside USA?
Depending on your other needs ans an internet user you got two choices. First, a cheap (but great!) and easy to use is SmartDNS. This is a vary simple solution for those of you who are only interested in unblocking access to restricted content of video and music sites both in US and UK. Hulu, Netflix, BBC, ITV, SKY, HBO…. you name it! All those services can be easily unblocked with our proxy Smart DNS. You can use it on your PC, Mac (with or without our VPN application) as well as on your TV, tablet and phone. Simply register, follow instructions (for example change DNS setting on your router), update your IP address and watch!
Second, a lot more versatile choice is use of US VPN servers through our VPN packages. Beside all advantages of SmartDNS (yes, this service is included free in our VPN offer) you will also be able to benefit from all a good VPN service has to offer. Full traffic encryption for your data protection in the internet. Full anonymity in the virtual world. Your ISP will not be able to spy on you. No one will be able to trace you home IP address and you. And if you get VPN plan that offers access to server in other countries than US, you will also be able to use P2P and torrents in total safety!
Netflix price is going up – will it affect me?
Yes and no. That depends on when you will take action.
"Our current view is to do a one or two dollar increase, depending on the country,
later this quarter for new members only. Existing members would stay at current pricing (e.g. $7.99 in the U.S.) for a generous time period. These changes will enable us to acquire more content and deliver an even better streaming experience."
So… simply saying, if you were waiting to right moment to decide if you want to join Netflix, this moment is now. Since both with Netflix and HideIPVPN you are not forced to sing a long contract (you sing no contract at all to be precise) why not try us both? Do it now before price will officially go up!