Netflix news – unblock & watch!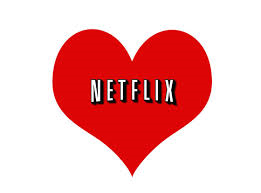 We got some excellent news today. Not only it is St. Valentine's Day today but also Netflix is bringing in some new, exciting content (some today, some very soon). If you have not subscribed to our VPN or SmartDNS proxy service to unblock access to Netflix, perhaps this post will change your mind? 
Be a secret Valentine with VPN
Before we tell you all the hot news from Netflix, let us wish you all Happy (and cuddly) Valentines Day. Remember… if you really want to be invisible and secret Valentine you have to use VPN to hide IP ;-).
Unblock Netflix abroad and watch
Have you heard about Hose of Cards? It is one of first Netflix own creation.  First series of this show have created big stair  in the internet. It had gathered very good reviews and was  truly loved by its fans. Won Prime-time Emmy Award and was  rated 8.9 by IMDB users.  Today we are very happy to tell you that all 13 episodes of brand new season have just landed at Netflix. If you have access to US VPN IP or (truly recommended!) SmartDNS US proxy service, you can stream all of them and "binge watch" both seasons of the show (if you have not seen the first one yet).
More good (Netflix) news!
When you unblock Netflix with our Smart DNS service you will find a lot more things to watch than just House of Cards. If at the same time you are Star Wars fan we are very pleased to announce that entire series (including not aired 6th season!!!) of Star Wars: Clone Wars is coming to Netflix on 7th of March. This is part of the new deal signed by Netflix, Lucasfilm and Disney.
Is this reason enough for you to try out Netflix? If you are not entirely sure we got even more to lure you in.
You can trial SmartDNS proxy free for 7 days without any limitations! AT the same time Netflix itself will give you whole, one month of free service? Why not try? What's the risk?