Polish Nowa TV unblocked with Smart DNS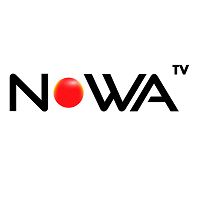 Today we have some short but good news for those of you who know Polish. Those news also show how closely we listen to what you say. All thanks to your requests and advice. We are proud to announce that Polish TV channel Nowa TV joins our Smart DNS service. Today it is official – Nowa TV unblocked with Smart DNS. There is also a bit of confusion among you regarding VPN & Smart DNS. In the second part of this post we will try to explain Smart DNS a bit. But first, few words about Nowa TV.
Nowa TV unblocked – what is it?
Nowa TV is a brand new Polish TV channel that belongs to ZPR Media Group. This might not tell you anything, but ZPR Media Group is already in the TV and radio business. They own the following tv and radio stations: Fokus.tv, ESKA.pl, ESKA.tv, EskaROCK.pl, voxmusic.tv. So, as you can see they are not complete newcomers in the media industry.
Focus TV is a popular science channel – wit documentaries about different aspects of science, etc. Nowa TV is for those of you who would like to watch some films and TV shows – general entertainment or as they say about themselves – "movie & entertainment channel". We don't know if it is any good, but with Smart DNS you can test & decide yourself. And those of you who will find something interesting there can freely watch it anywhere in the world. It's official – Nowa tv unblocked with Smart DNS.
Smart DNS – few more things about…
From messages we get from you, we know some of you are a bit confused with VPN and Smart DNS. The main difference is, that VPN does change your IP address (VPN hides your real IP behind VPN server) and this is how it allows you to access and use different services in different countries. Smart DNS is a different type of service. It combines use of special, "smart" DNS server and proxy servers located in different countries. With VPN, in order to access specific sites you need to connect to specific VPN located in the same country as the service you wish to access. With Smart DNS there is no such need. Once you change default DNS setting in your device or on your router all the unblocked services are available instant without any further clicks and changes. It is DNS server that "know" through which proxy data should flow in order for this service to work for you. All you need to do is to make sure, that your true IP address is registered by our DNS data base. This is the way for us to recognize our users from anyone else. Here is short post about Smart DNS IP update.
Three things you should remember about. First, all VPN plans allow also for use of corresponding Smart DNS service. Secondly, check at what platforms (PC, TV, mobile) Smart DNS unblocked service is available. All of them can be access on Windows or Mac PC. Sometimes however we are unable to do so for example on Smart TV as the services uses different way of streaming content. Thirdly, you are more than welcome to test our VPN & Smart DNS service before making your decision.