The New HideIpVPN.com Is Here!
During the last months we have worked really hard  in order to bring to HideIpVPN.com a new, fresher, look. The new site is easier to navigate and all the info is one click away. The launch of the new site also brings in the HideIpVPN plug&play application, that allows users to connect to our service in a matter of seconds.
What's new?
New logo. Do you like it? 🙂
New color palette and new design (both for the site and the Client Area)
Better menus and easy to access Client Area
Brand new connection application. The setup of a VPN connection has never been easier! Just take a look below.
HideIpVPN Application (NEW!) – For Windows Only!
The application developed by HideIpVPN team offers a simple way to connect to the VPN service. Simply enter your username and password, select one of our VPN servers and click Connect.
No technical knowledge required
Quick VPN selection
Multi-protocol support
Secure and encrypted connection
Account info at hand
Easy debugging
You can download the HideIpVPN application from here.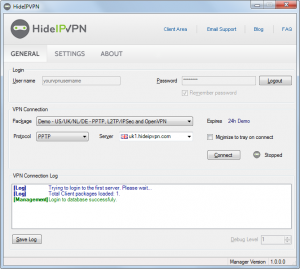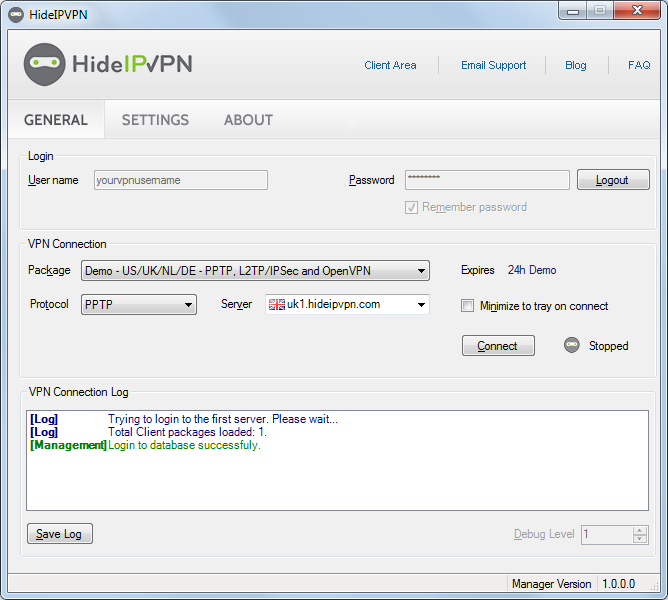 The application works only on Windows operating systems. We hope to have a fully functional version for Mac OS soon.
How do you like the new HideIpVPN.com? What about the new application?