UK anti piracy system – be aware and hide IP!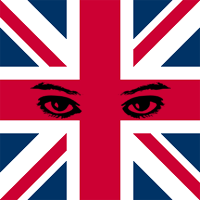 Those of you living in UK might be interested and should be aware of the new anti piracy system introduced in UK. We are forwarding news about signaled by TorrentFreak – Thanks Guys! At the same time we would like to make it clear, that some graphics used in this article about anti piracy system in UK belong to TF. We think it is important for you to know everything that is involved with sharing of copyrighted content. 
Don't share copyrighted content – not under your own IP address!
And here is why. First of all let us put it clearly – we do not think it is OK to share copyrighted content. We know, many bad things can be said about "entertainment" industry. Those do not make whole thing OK. At the same time we strongly believe all of you have the right to make your own choices and you do have right to use P2P and torrent networks anonymously. And you do have a right to information – with that in mind think this anti piracy system is not such a bad idea.
Downloading torrents in UK vs anti piracy system
Let's start with basics. It is not allowed to download and upload copyrighted content in UK. If you are caught, you might be sued by owners of the contend you uploaded for damages. You need to be aware that every single time you download content through P2P or torrent network you also share downloaded content with others. So, in a way you are like this guy who used to come by with lots of cheap DVD's. But is it possible to do such thing and not be aware of it? Sadly, yes. If you happen to come across a software like Popcorn Time, you might start using torrents even without knowing that! This is where anti piracy system comes handy.
Your ISP is monitoring and logging – saving – all your online activity. They know what IP address was assigned to you. What sites and services you used. If you are caught using P2P or torrent traffic and content marked as copyrighted you will get a warning from your ISP. Here is an example of such warning from Sky: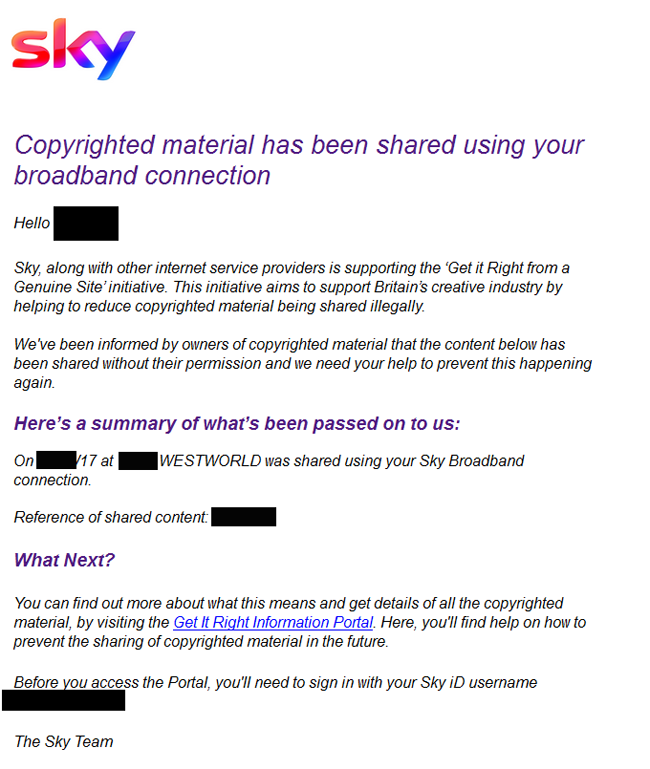 If you received such letter than you know that you or someone with access to your broadband Wi-Fi downloaded copyrighted content. Article from TF goes into a bit more detail what happens next. How can you check what and when was downloaded.
We would like to point out following. Your ISP will store such information for quite long period of time. If your IP address will be recorded by anti piracy organisation your ISP will have to disclose all your details and this is where it might get nasty. Also, bear in mind that UK government wants to treat piracy as a crime.
What can you do where ISP and anti piracy system are considered?
Our first advice is – don't download or share such content. There is plenty safe alternatives. Netflix, Hulu Plus, Yahoo View, Amazon Video and more. But as we shown above you might breach the law without even knowing it – like with Popcorn Time.
The best way to avoid problems is to hide your IP address. If your IP, the one assigned to you by your ISP is invisible to others you will not get into trouble. You can hide your IP by using VPN. Active VPN means you access internet through VPN server. It is VPN server and it's IP address, what is visible to websites and services. It is also worth to mention that only our NL and DE VPN servers allow for anonymous torrent traffic.