Unblock Amazon FireTV abroad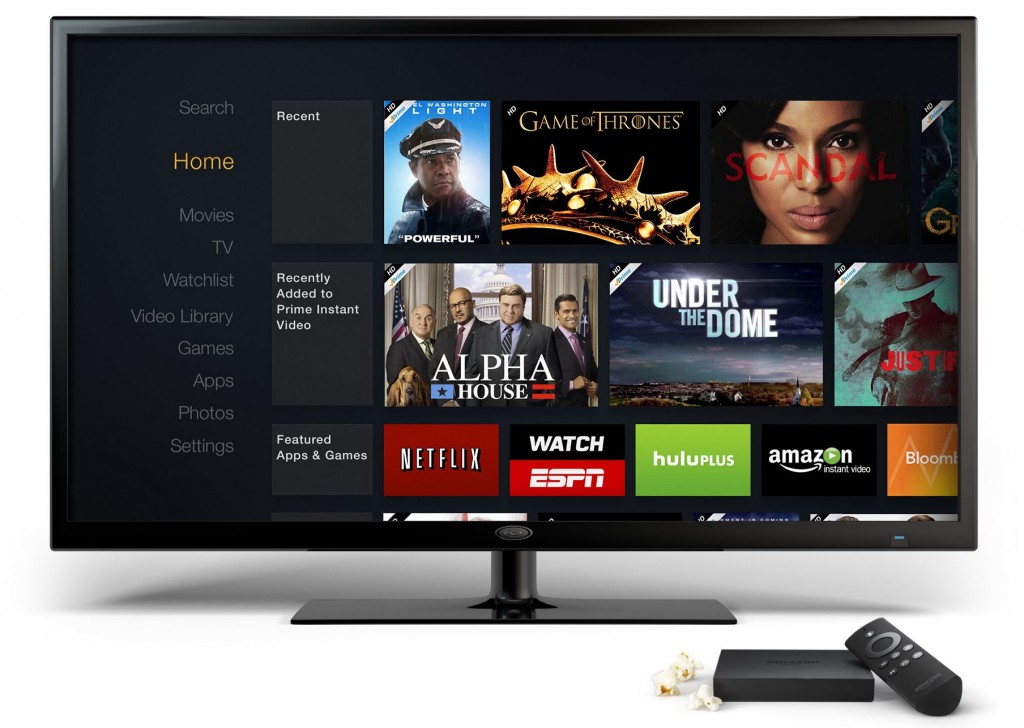 Amazon has finally decided to join battle for your TV screen with its own device. It newest offering is called Amazon Fire TV. It is a simple set-top-box that will bring your favourite shows and movies directly to your TV screen. Should Apple, Google, Roku, Boxee or Microsoft with it's Xbox One be afraid? We do not think so, never the less this device will find it's buyers all around the world. And we are here to help you unblock Amazon TV regardless of your location. 
What is Amazon Fire TV?
Similarly to Amazon Kindle Fire tablet it is based on specially prepared Android. In the box there is quad core CPU of unknown (for now) origin and 2 GB of RAM. We are not sure what sort of graphics chip is inside. It is wroth to mention that device will use Wi-Fi with MiMo technology.
As other similar products, Amazon Fire TV will allow you to watch Amazon Prime Instant Video (Amazon's own VOD service), Hulu+ and soon other services like Crackle or Netflix will join in.
However, although Fire TV is not a revolution of any kind there is one feature that might be interesting to many people. Games!!
Amazon platform is closed one, so that there is no way for developers to write their own games and apps for this new device. However Amazon is very careful about who to choose as a partner. For now we know that deals have been signed with Disney, Gameloft, EA, SEGA, Ubisoft oraz 2K. And you will be able to play hundreds of Android titles on your big TV (holding special pad for Fire TV) including Minecraft, Asphalt 8, Monster's University and many more.
How to unlock Amazon Fire TV
As soon as the device will hit the shops we will try to get one and check if there is a VPN support built in or if there is other way you can get access to all this Amazon goodness. For now, use SmartDNS unblock FireTV. It will be the easiest and the most efficient method. Simply go to your home router settings (additional help on "How to change DNS" can be found in our Set Up section) and change DNS from "Auto discovery" or address you have from your ISP to our SmartDNS servers. This way all devices in your home network (including unblocked FireTV) will gett assess to all geo restricted sites and services listed in our Smart DNS section.
*All trademarks and logos belong to their respective owners.