HideIPVPN reviewed – contest for Premium Users!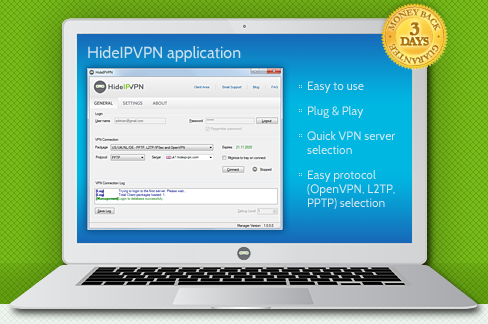 It is our pleasure to announce that review of our service has been published at VPN Services Reviews. We encourage you to read it and tell us if you think Guys from Best VPN Reviews should change or add something. We also have something special for you on this occasion. It is not a secret that we, at HideIPVPN try hard to bring you the best service we can – and we do that every single day! Fast, fluid, trouble free browsing VPN experience. At the same time our VPN servers keep your true identity and your IP address hidden. All the data you exchange with the world is encrypted on the fly. When you add to that competitive pricing, great customer service and awesome relations with you, our Friends (simply take a peek at our Facebook Wall and you'll understand) you will know that HideIPVPN service and community it is something you do want to be part of!
Because of this, we have decided to run a contest exclusively for our "Pay Monthly" Premium members. Hooray! 🙂
Task: 
Go to http://vpn-services.bestreviews.net/hideipvpn-reviews/ and write your own review/opinion about our service. Be honest, we do not expect you to lie. After all, if you would not be happy with us, you would not be here.
Copy your text and pate in the Comment section below this post. Remember!!! Contest is run on our BLOG only and only your comments published below this post will count.
PRIZE:
After 7 days since the post publication we will randomly (as we said, you truly can write what you think!) choose 5 Comments (we need to be able to find them both on Review site and under this post!) and award their authors with 1 Month of their Premium VPN package for Free!
List of Winners will by published as an update in this post. Good luck to all of you! 🙂