Watch Cosmos online and unblock Hulu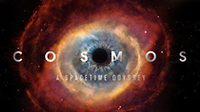 It is a good day for another article from the series – HideIPVPN recommends. Today we recommend you to watch Cosmos online. From time to time we want to share with you information about things we have watched (thanks to VPN and SmartDNS) and liked a lot. Unfortunately we will have two focus on unblocking access from abroad to two biggest VOD sites in the world – Netflix and Hulu. 
Unblock Hulu anywhere – watch Cosmos online
Through HideIPVPN services you can enjoy these two great US video services anywhere in the world. With both our services – VPN network and Smart DNS system in place you can be sure, that if your own broadband is "fast" enough for online video streaming we will do the unblocking magic. Both services are restricted to use in USA only (with Netflix – free for 1 month – you also need additional subscription) and users located outside US do not have access to content offered by those sites. However with almost no effort you can not only unblock Netflix & Hulu, you can also increase your on-line safety and anonymity. In order to watch both those services you need either SmartDNS – a simple and cheap tool to redirect parts of your traffic via us proxy servers or VPN. We would recommend VPN out of two reasons.
Our VPN packages include access to proxy servers and SmartDNS service, so you do not have to limit yourself to just VPN. Secondly, VPN is the best tool to hide your data from paying eyes of your ISP, webmasters, hackers or anyone who might be interested in what you do in the internet.
Neil deGrasse Tyson – watch Cosmos online!
Neil deGrasse Tyson is an American astrophysicist, author, and science communicator. Currently you can watch his two great shows. First is "The Inexplicable Universe: Unsolved Mysteries", available on Netflix. To say few words about what to expect in the show, let us quote The Great Courses, which  "The Inexplicable Universe" is a part of:
"Everything we now know about the universe—from the behavior of quarks to the birth of entire galaxies—has stemmed from scientists who've been willing to ponder the unanswerable. And with the advent of modern science, great minds have turned to testing and experimentation rather than mere thought as a way of approaching and grappling with some of the universe's most pressing and vexing dilemmas."
"Cosmos: A Spacetime Odyssey" is another show hosted by deGrasse Tyson. It is produced by FOX channel (you can unblock access to FOX Player via our US VPN and SmartDNS) and Seth MacFarlane (famous for his cartoons Family Guy, American Dad or full feature film TED). Show is truly awesome and bring back to you screen the best type of science documentaries that were on our TV channels before Big Brother, Jersey Shore or X-Factor. If you want to know where we are, where we came from, what is atom, how quantum physics escapes logic, how brain cells work and many, many more this is the show you want to watch! Get VPN and SmartDNS and unblock US on your screen!